A new ABC book with Moomins has been published in Finnish and Swedish. The book combines playful texts with Tove Jansson's original illustrations. The book is a part of the Reading, Writing and the Moomins project which will be launched in February this year.
The ABC book, written in Finnish by Paula Nivukoski and in Swedish by Annika Sandelin, aims to help children find the joy of reading and writing. The creative texts play with letters and phonetics and make the learning of the alphabet fun.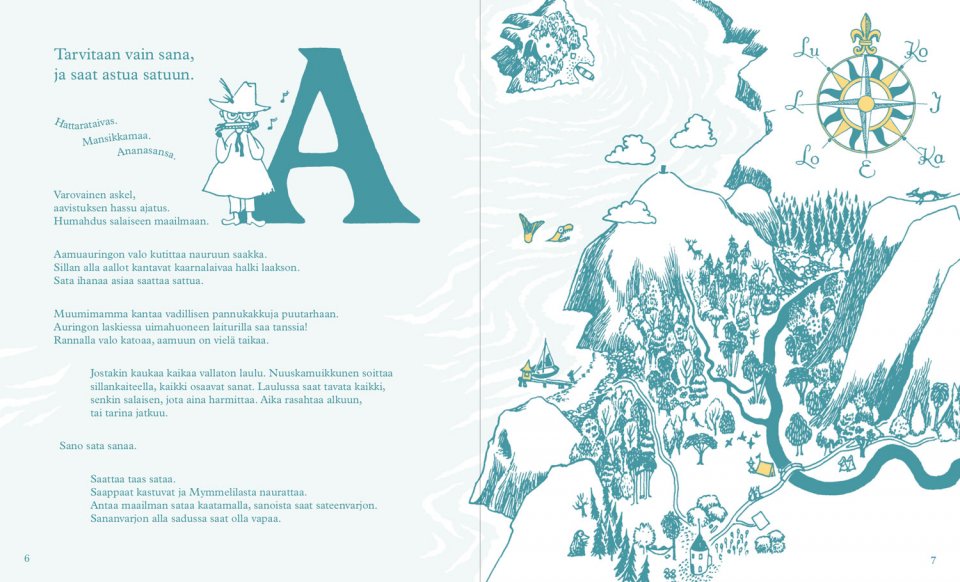 Tove Jansson's original Moomin illustrations make the book attractive for both smaller and bigger children. The playfulness of the book will without doubt make it fun for adults to read, too.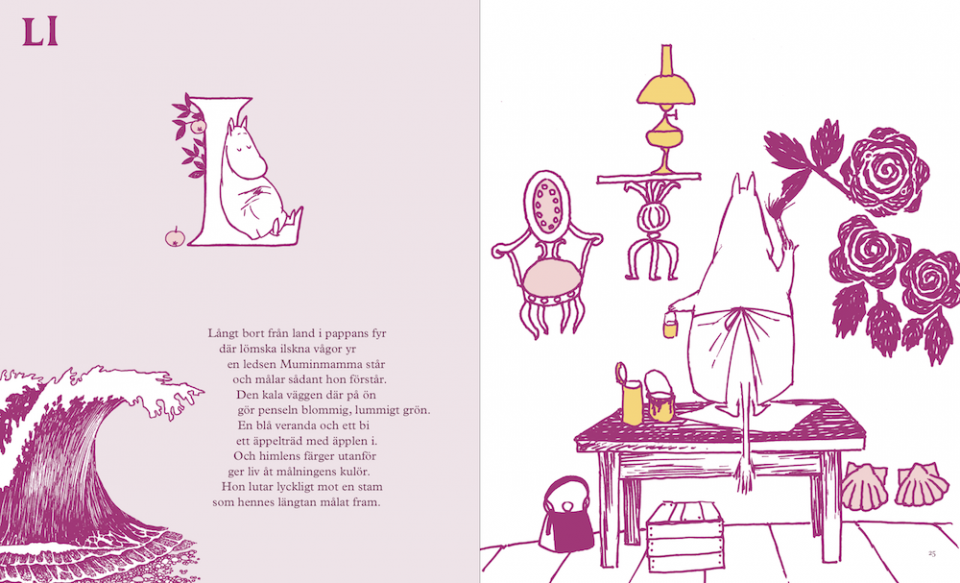 The alphabet is complemented with a colouring book that teaches writing in a fun way. The coloring book combines the learning of letters to Tove Jansson's Moomin illustrations.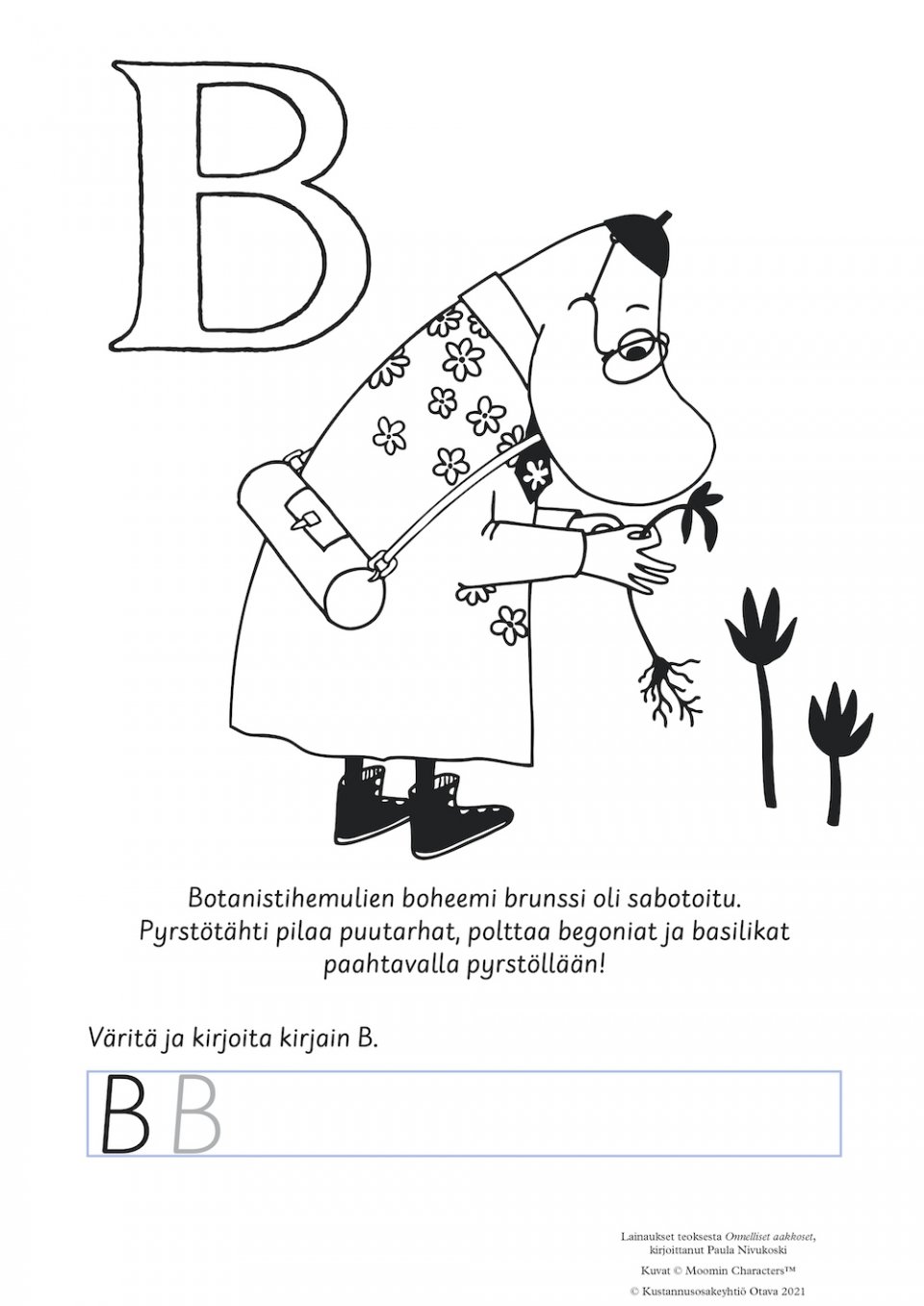 The new ABC book is part of Moomin Characters's new initiative that aims to inspire children to read and write. As a part of the collaboration, Otava will publish more than 20 Moomin books this year. The international initiative is called "Reading, Writing and the Moomins", and will be launched worldwide in February this year.