The collaboration between Lola's Cupcakes and Moomin Characters will be available at Lola's Cupcakes outlets in the UK from 1st February.

The range will include six different cupcake designs featuring the beloved inhabitants of Moominvalley. See Moomintroll, Snorkmaiden, Little My and others as they jump from the page to icing paper, to adorn one of Lola's Cupcakes signature sweet treats.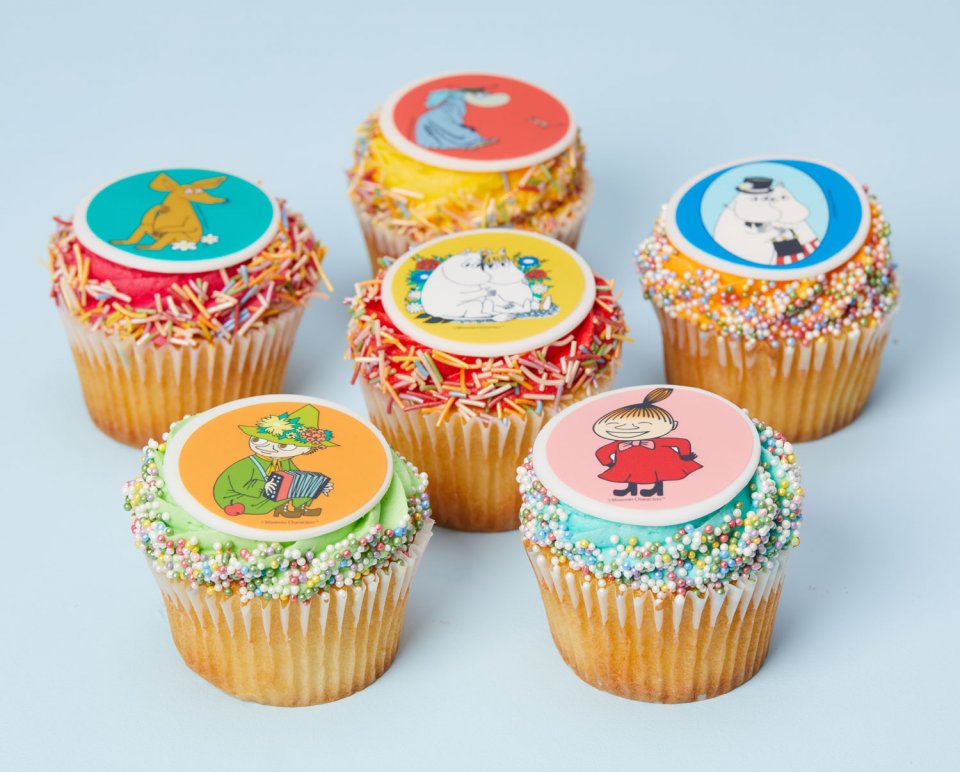 For adventurers like Snufkin, wanting to grab a cupcake on the go, there will also be limited edition Moomin cakeboxes to protect the cupcakes on their travels.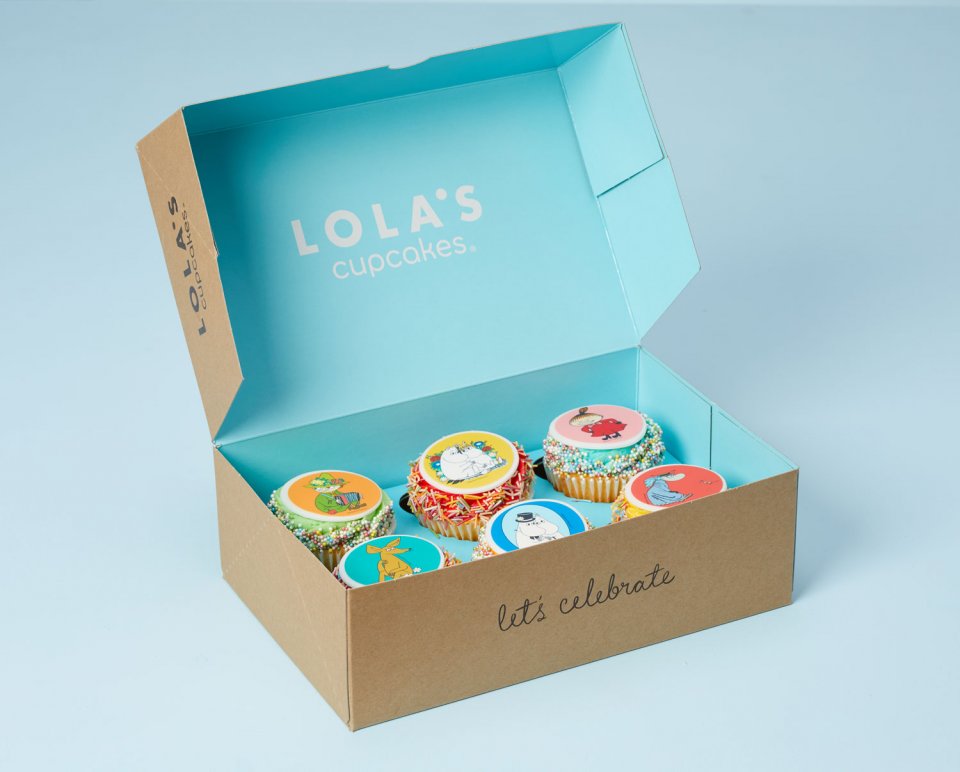 Asher Budwig, managing director of Lola's Cupcakes said: "Respect for nature, one of Moomin Characters' core brand values, complemented our core mission at Lola's Cupcakes, which is to create delicious cakes from the finest natural ingredients. We also believe that our cupcakes should look as good as they taste, which has been easy to achieve using the beautiful images from the Moomin archive."
Sophia Jansson, creative director of Moomin Characters and niece of Tove Jansson, said: "Moominmamma says that all good things are good for the stomach. She is known throughout Moominvalley to always welcome you with something delicious when you visit. That is why Lola's Cupcakes, famous all over London, match so well with the values of the Moomins for whom food is also a source of joy and togetherness."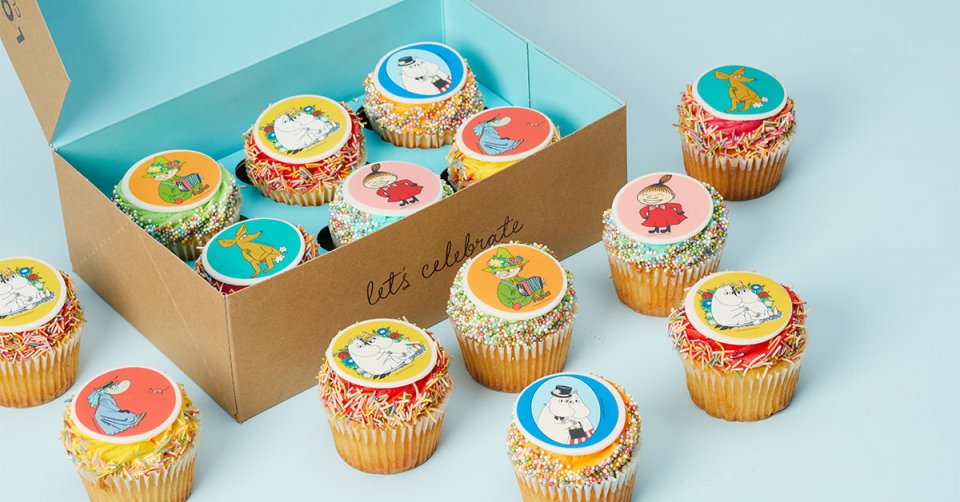 The Moomin x Lola's range of cupcakes will be available from 1st February.
As the range focuses on the love and friendship between the characters, there will be a special giveaway of the cupcakes at the Moomin shops, in Covent Garden and Camden Stables Market, on Valentine's Day. The first 50 customers to visit each of the Moomin shops on 14th February will receive a free cupcake.
About Lola's Cupcakes
Lola's sweet treats are hand-made in North West London bakery where their team bake 364 days a year (Christmas Eve is the only day off), crafting over 10,000 cupcakes and 2,000 large cakes every week with decorators starting at 5am to ensure their 24 stores fresh receive cupcakes, cakes, brownies and cheesecakes every single day.
Founded in 2006 by 2 aspiring bakers who have since moved onto other projects it is now run by Father (Mario Budwig) & Son (Asher Budwig) duo who bought the company in 2011. Mario Budwig founded Millie's Cookies in 1985 where, from a converted garage, introduced the nation to American-style cookies.
The company ethos continues the founding emphasis on providing freshness and quality and while growing still maintains made-by-hand is best. Lola's Cupcakes currently operate 24 retail stores as well as busy online store offering UK-wide delivery for a range of baked items.
Lola's will continue to open across London and Birmingham and grow online UK-wide offering working on new projects for 2019 like 'Create a Cake Kit' (customers can order cake sponges, icing, decorations to build their own Lola's cake at home, UK-wide).
Dietary: Lola's offers a large range of free-from, vegan, gluten free products.
More information: https://www.lolascupcakes.co.uk