// Unfortunately the event has been cancelled for this year due to weather conditions, with hopes for a new event next year. The Moomin Museum offers other Moominous activities for families and Moomin-lovers at the time! //

The Moomin Museum Midwinter event is here again to wake up Tampere's Sorsapuisto Park from its slumber with bags of wintry fun and magical lights on Saturday, March 2, 2019, from 2 pm to 9 pm. Watch Moomin animations, test our ice slides, skate on the frozen pond, ride the merry-go- round, meet Moomintroll and enjoy the cosy warmth of our teepees.
Join us for a magical day of fun winter activities and Moomin-style togetherness! Colourful lights will add festive magic to the park, providing the perfect backdrop for a dreamy winter picnic. You are welcome to pack your own picnic basket, but food and drinks will also be available for sale from our stalls. A Malike team from Inclusion Finland KVTL will be on hand to help disabled kids and grown-ups join the skating fun between 2 pm and 6 pm. Come and enjoy live music, hot drinks, party cheer and a memorable day of winter fun, whether alone or with friends and family!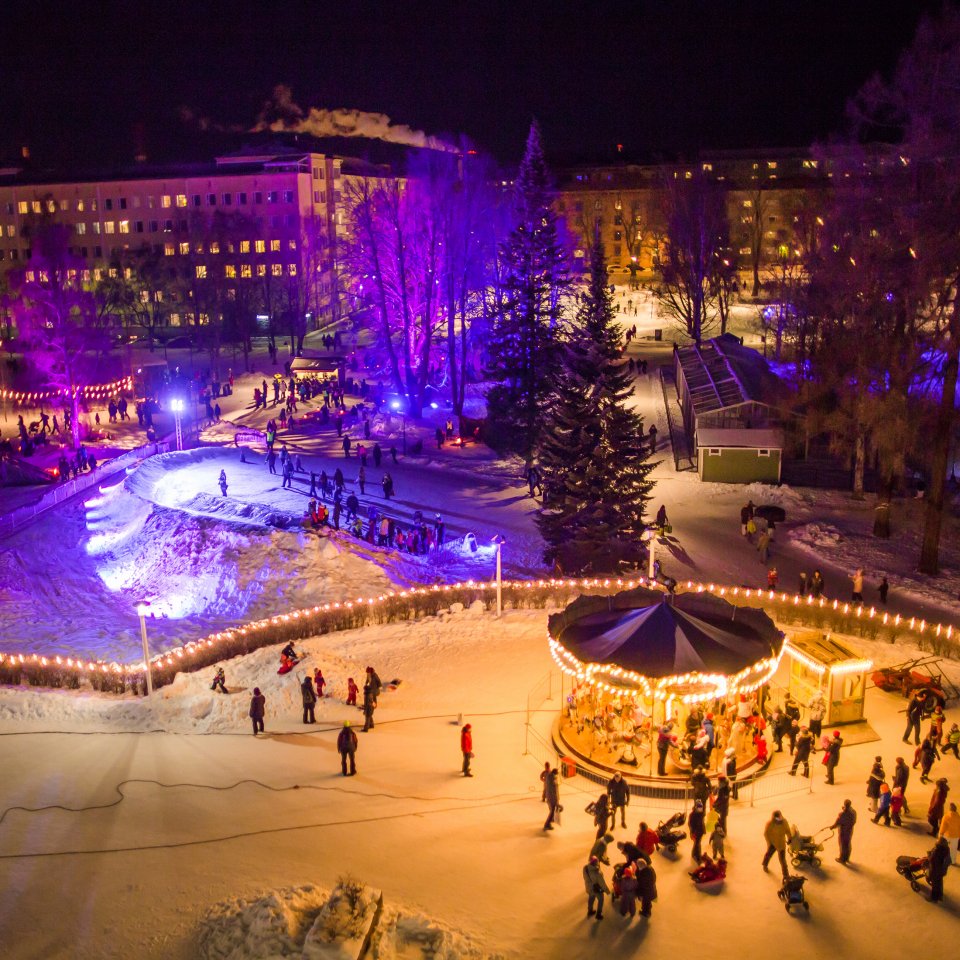 The Moomin Museum and Tampere Hall will be open from 10 am to 9 pm during the event on Saturday, March 2. In the museum you can enjoy the magic of the Moominland Midwinter through the book, illustrations and tableaux at 1 pm in Finnish and 3 pm in English. Tampere Hall's Tuhto restaurant will be open from noon to 9.30 pm, and Tuhto's winter café will serve drinks and snacks in the park along with other food stalls from 4 pm to 9 pm. Every hour we will give away two free tickets to the Moomin Museum as a prize for the best photos of the event posted on Facebook and Instagram hashtagged #moominmuseummidwinter.
Admission to the Moomin Museum Midwinter event in Sorsapuisto Park is free of charge.
On the day of the event, March 2, 2019, we offer discount admission to the Moomin Museum: €10 for adults (normally €12) and €6 for kids. A family ticket costs €25 (€30).
The Moomin Museum Midwinter event is organized by Visit Tampere, the Moomin Museum and Tampere Hall.
Check out the Moomin Museum website for updates on the programme.
Address:
MOOMIN MUSEUM & TAMPERE HALL
Yliopistonkatu 55
33100 Tampere