Tove Slotte first thought of Moominhouse mug in 2005. This idea came into her mind again when Arabia wanted to have a little bit different mug than before to celebrate the 70th anniversary of the Moomins. Although the mug is an anniversary mug, it is a part of the permanent Moomin mug collection by Arabia.
Tove Slotte made suggestions of Moominhouse mug designs that were both two and three storeys. Together with the Product Manager of Arabia, they thought the version with three storeys was better. Because the Moominhouses Tove Jansson drew differs from each other a bit in different stories, Tove Slotte had to analyse several Moominhouses to find out which design works best in a mug. For example, the houses Tove Jansson drew were usually taller and more narrow than for example the Moominhouse presented in the Moomin TV animations or the one built in Moominworld, Naantali. 
Different characters were a natural addition to the mug design and the pictures of the characters are taken from the original comic strips. For example, the picture of the Little My in front of the Moominhouse has already been in the Moomin summer mug 2011 "Soap bubbles".
Because Moominhouse has also a roof, Tove Slotte wanted to try the roof for the mug as well. She made the paper roof just for fun but Arabia was thrilled about the idea and now you get a roof with every Moominhouse mug you buy. The only purpose of the paper roof is decorative, it looks beautiful both in stores and on a shelf at your home.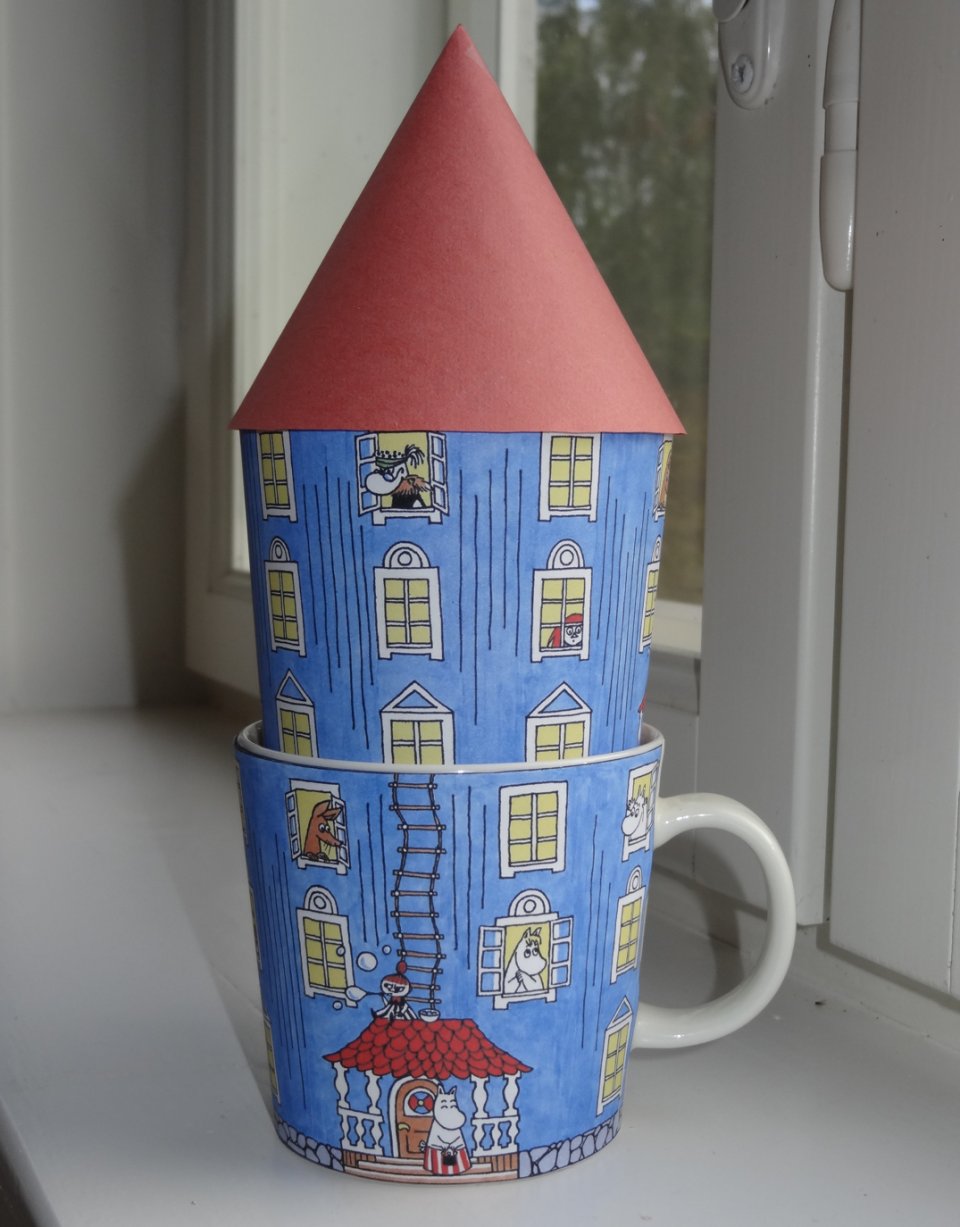 This is one of the designs Tove Slotte made before the final version.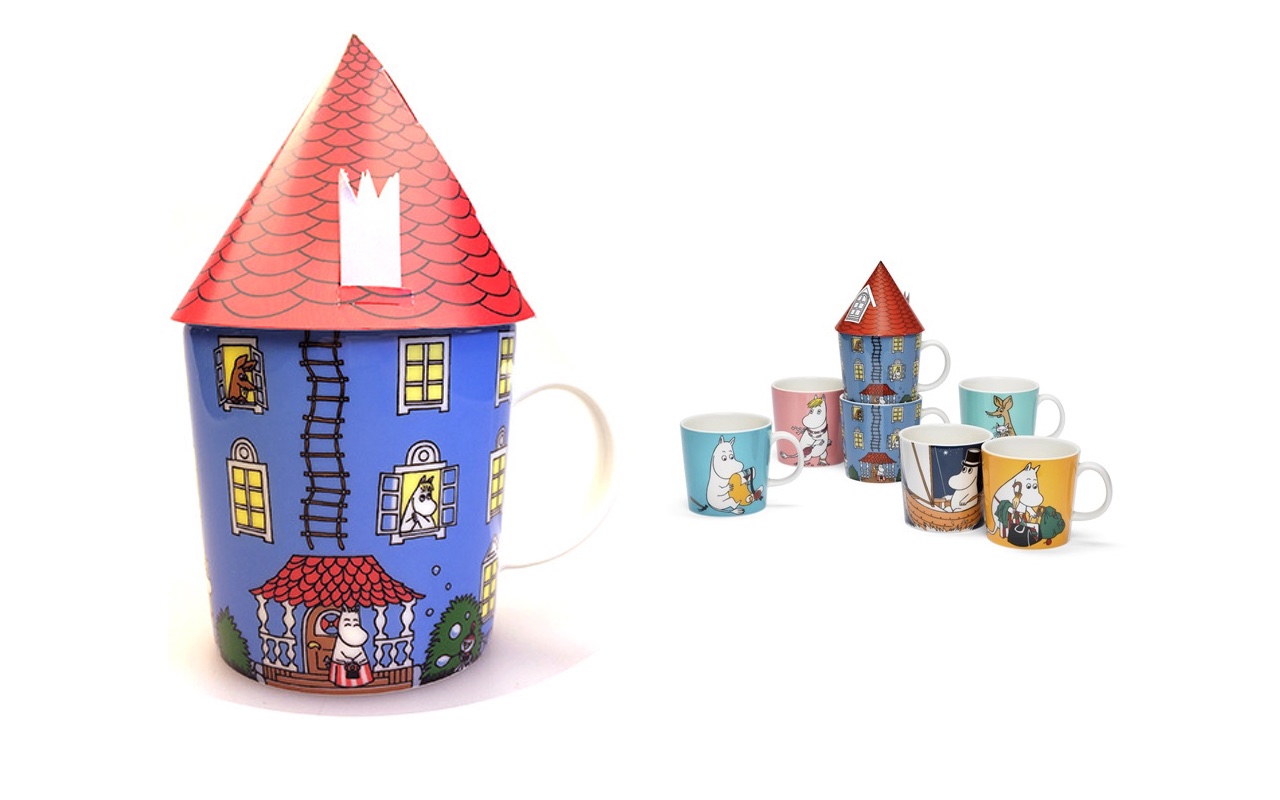 This is the mug that finally ended up in production. Want to have one? Buy yours now!