The very wonderful Moominvalley Park in Hanno, Japan takes us to a new Autumn adventure! The harvest season is celebrated in a Moominous style, with an Autumn-themed menu and beautiful and festive decorations.
From the very entrance visitors of the Moominvalley Park – located in Hanno, Saitama, an hour ride from the busy streets of Tokyo – will be welcomed with autumnly colours and festive balloons.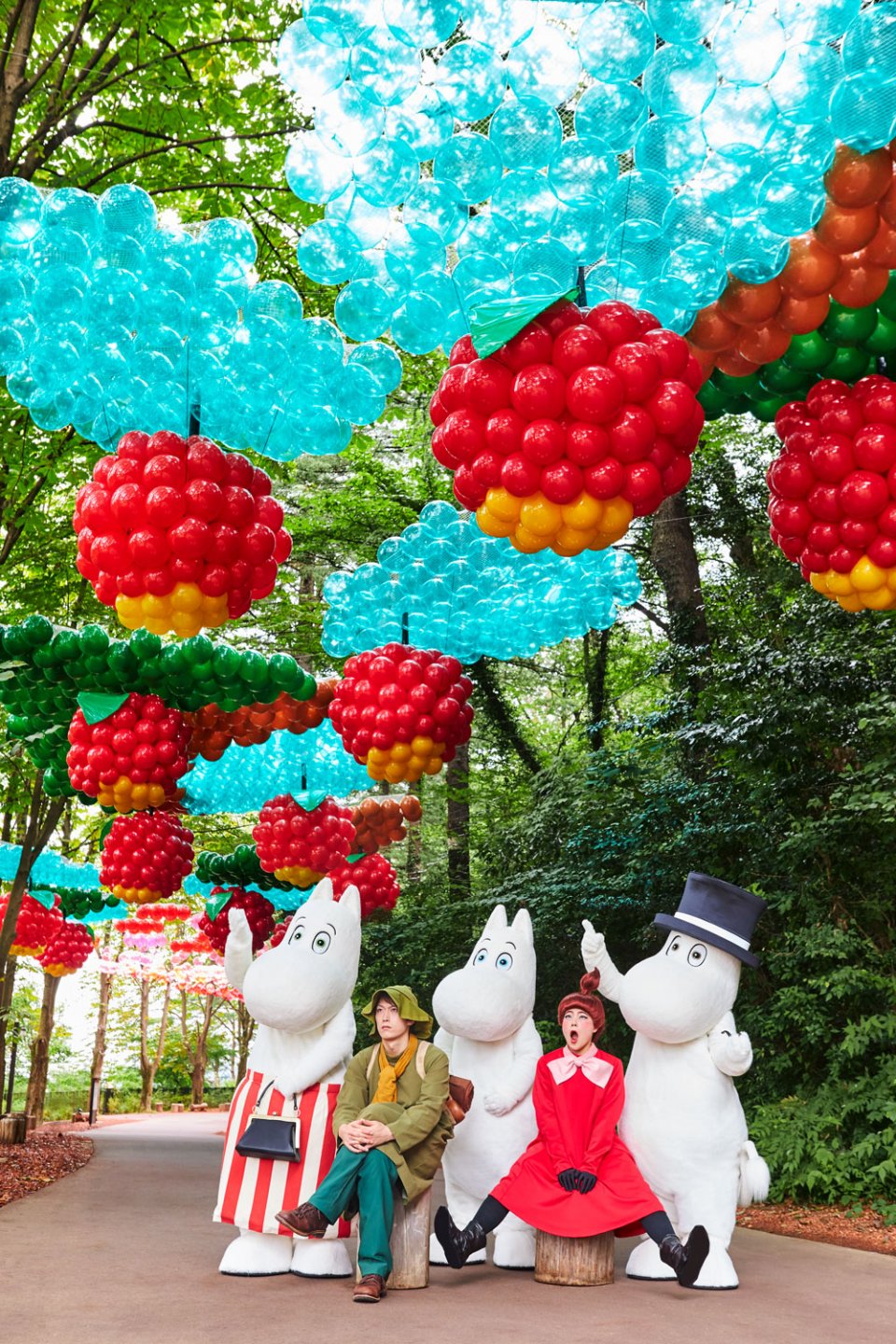 The path to the Moominvalley Park is decorated with 3600 balloons built into forms of berries and apples that symbolize the very Nordic fruits of Autumn.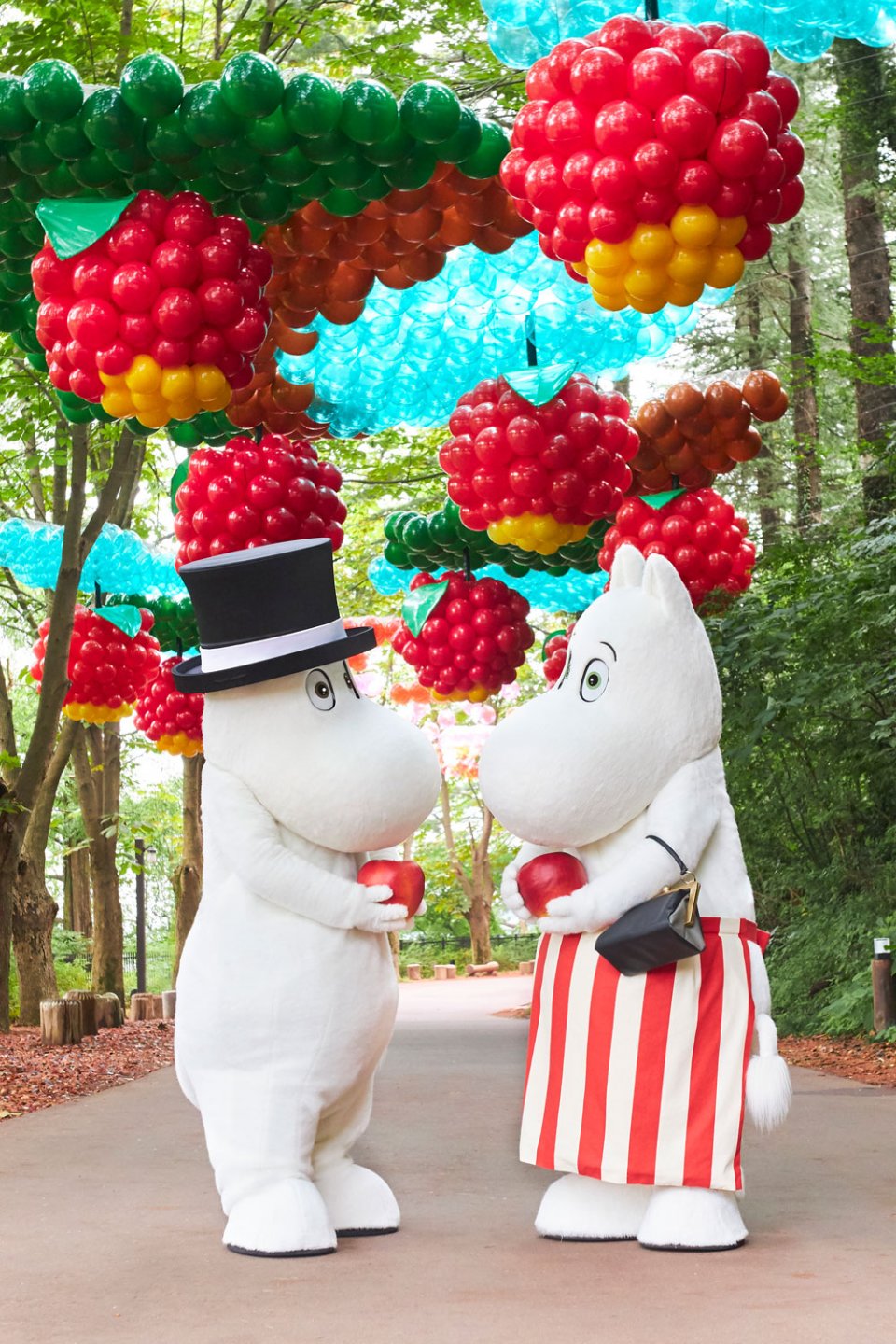 Designed by Masaru Suzuki, who has previously designed clothing lines for both Marimekko and Uniqlo, the decorations are full of Nordic Autumn colours and joy.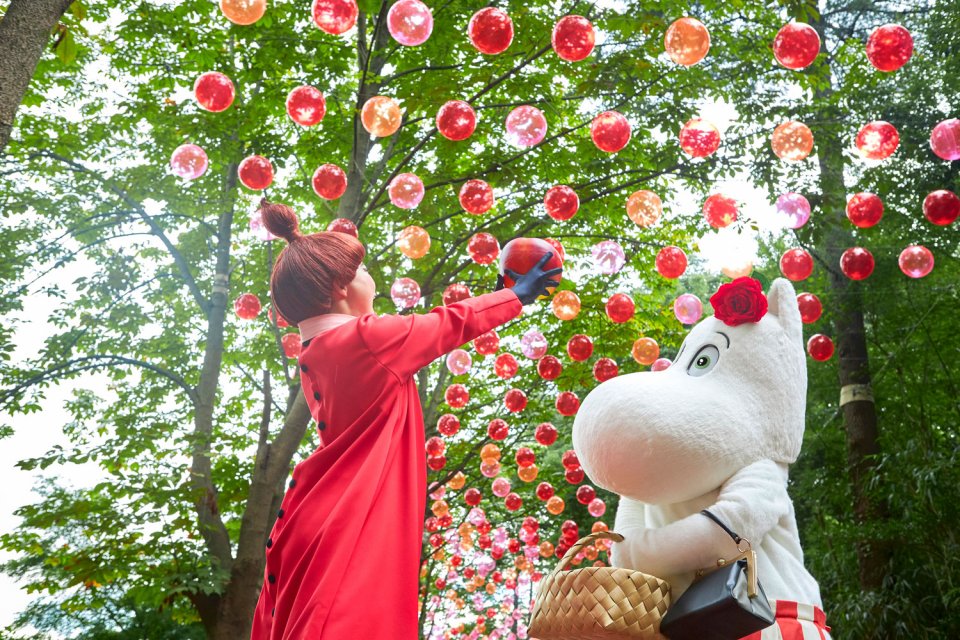 The decorated are consists of three different installations: "Harvest Gate", "Berry Road" and "Apple Forest".
The shops and restaurants within Moominvalley Park also offer harvest-themed merchandise and menus.
The harvest will be celebrated until the 8th of November.