It's a happy day for anyone who has a place in their heart for the Moomins and music: first two songs from the Moominvalley soundtrack, to be released April 19th, have been revealed together with a pre-sale campaign and beautiful collector's item picture disc vinyl LPs.

Each of the thirteen episodes of the first season of the new Moominvalley TV series will include a featured track by one of the record label Sony Music's artists. Gutsy Animations, the Finnish production company behind the cutting-edge family TV drama Moominvalley, have partnered with Columbia Records on this release.
The start-studded new Moominvalley soundtrack is now available for pre-order.
The first two tracks have been revealed as 'Theme Song (I'm Far Away)' performed by MØ and 'Starlight' performed by ALMA.
As Scandinavians, both artists have deep cultural connections with the Moomins.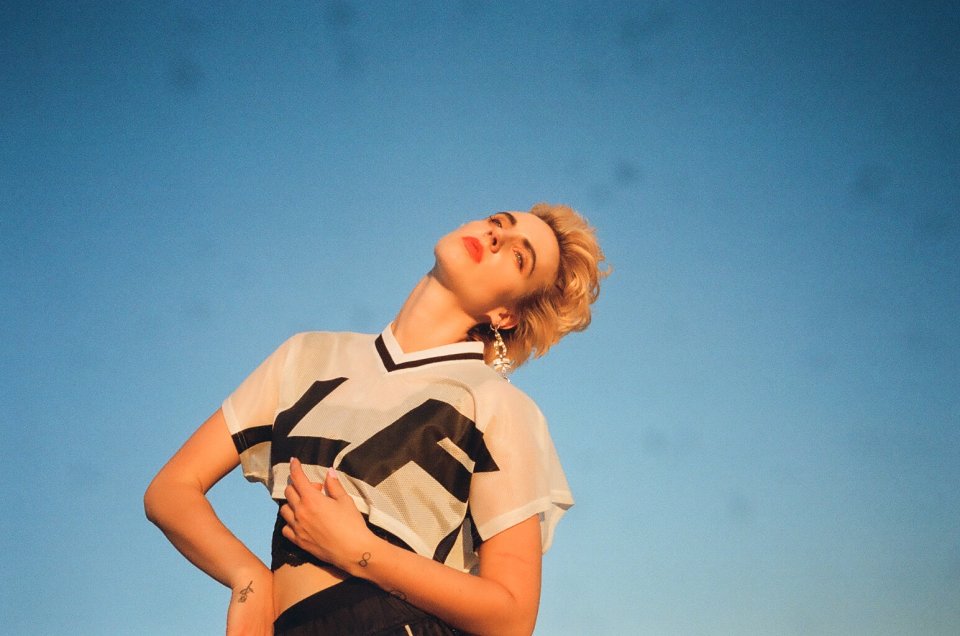 "It has been an honor and a joy working on music for this project. The Moomins has been my favorite cartoon universe for as long as I can remember and I've always identified with the characters and the stories. Being a part of this new and fantastic tv show is truly a dream come true." – MØ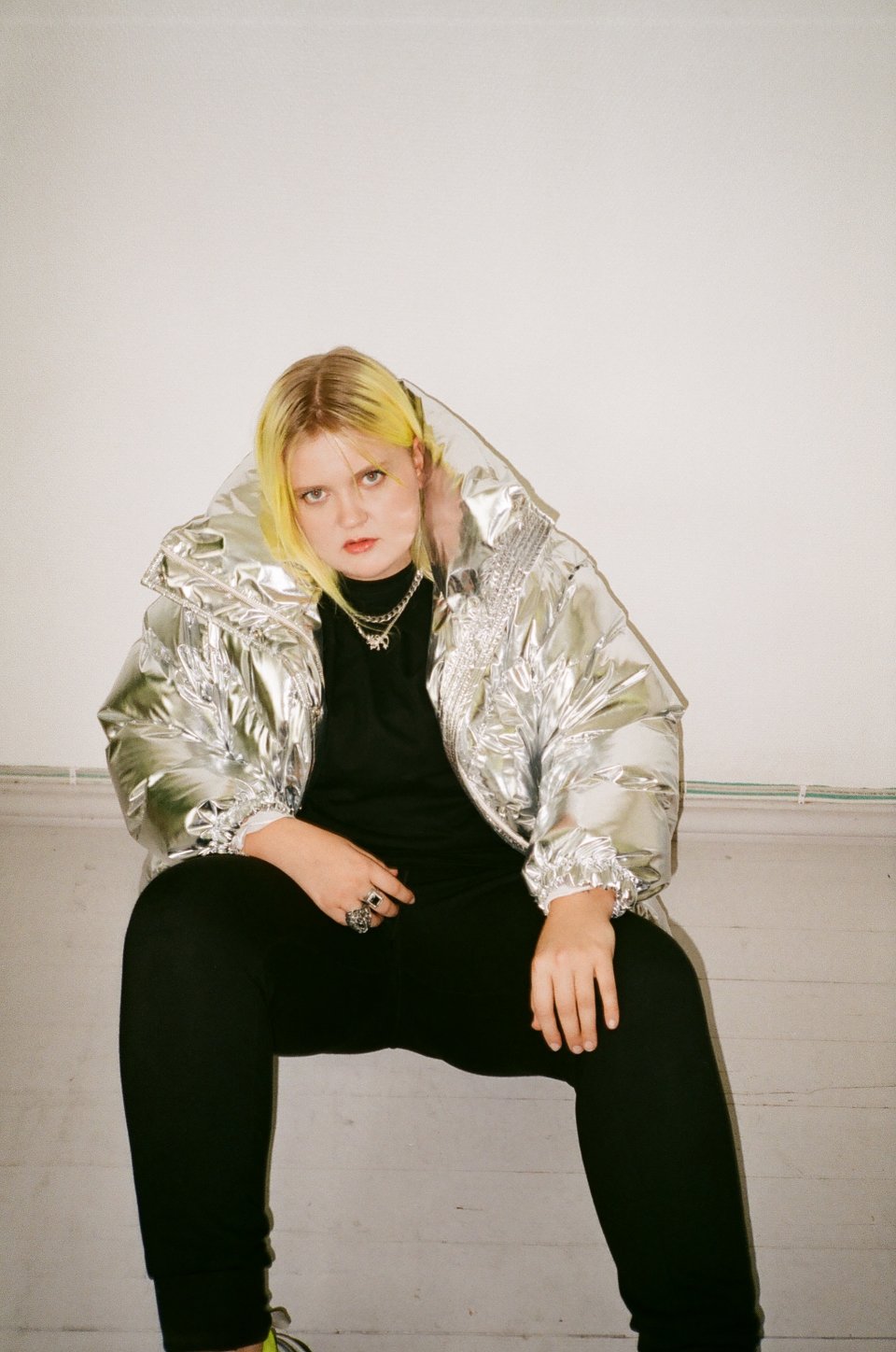 "I'm a Moomin fan so it was a huge honour to make this song! It is pretty different to my own music but it turned out to be great and something fun and new! I can't wait to see the whole series!" – ALMA
A stellar line-up of Moomin-loving artists
The 16 track album will released on streaming platforms and CD, and it will include original recordings from a stellar line-up of artists including the aforementioned MØ and Alma, plus First Aid Kit, Emiliana Torrini, Declan McKenna, Mellah, SOAK, Colonel Suns, Tom Odell, Josef Salvat, Delilah Montagu, Ellinoora, Dodie and Roosberg. The tracks will complement an original score composed by Finnish musicians Pekka Kuusisto and Samuli Kosminen.
"It perfectly captures the sense of wonder and spirit of adventure so central to the world Tove created" says Marika Makaroff, the Creative Director and Executive Producer at Gutsy Animations, the production company behind the new Moominvalley animation series.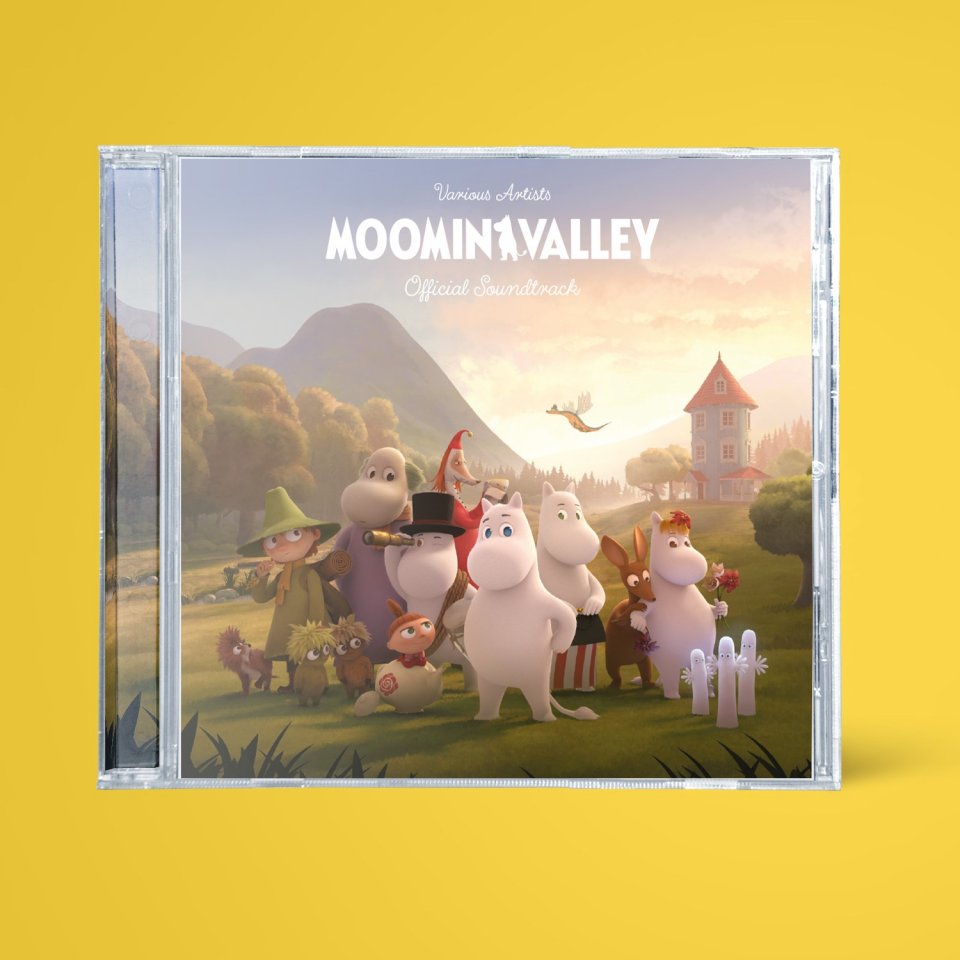 'THEME SONG (I'M FAR AWAY)' PERFORMED BY MØ
'STARLIGHT' PERFORMED BY ALMA
'SUMMER DAY' PERFORMED BY TOM ODELL
'BACK TO THE CAVE' PERFORMED BY COLONEL SUNS
'LOVE ME WITH ALL OF YOUR HEART' PERFORMED BY DELILAH MONTAGU
'HOME AGAIN' PERFORMED BY FIRST AID KIT
'THERE IS SOMETHING IN THE FOREST' PERFORMED BY EMILIANA TORRINI AND THE COLORIST ORCHESTRA
'HOME' PERFORMED BY JOSEF SALVAT
'ALL SMALL BEASTS SHOULD HAVE BOWS IN THEIR TAILS' PERFORMED BY ELLINOORA
'FREE SPIRIT' PERFORMED BY JOSEF SALVAT
'COUNTRY AIR' PERFORMED BY SOAK
'BY YOUR SIDE' PERFORMED BY MELLAH
'IN BLUE' PERFORMED BY DECLAN MCKENNA
'NORTHERN LIGHTS PERFORMED BY MØ
'READY NOW' PERFORMED BY DODIE
'THE AUTHOR' PERFORMED BY ROOSBERG
Charming Limited Edition LPs revealed
Also, for the great joy of Moomin fans, Columbia Records has produced a limited edition vinyl LP that will feature 14 songs.
Available in 4 different colourways, each vinyl LP features a different Moomin character.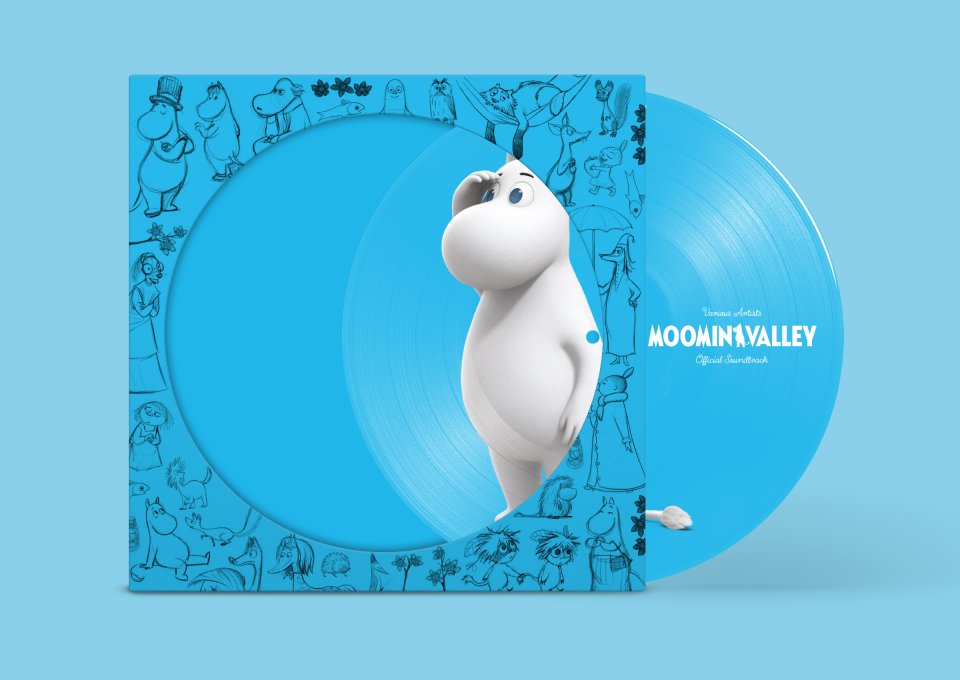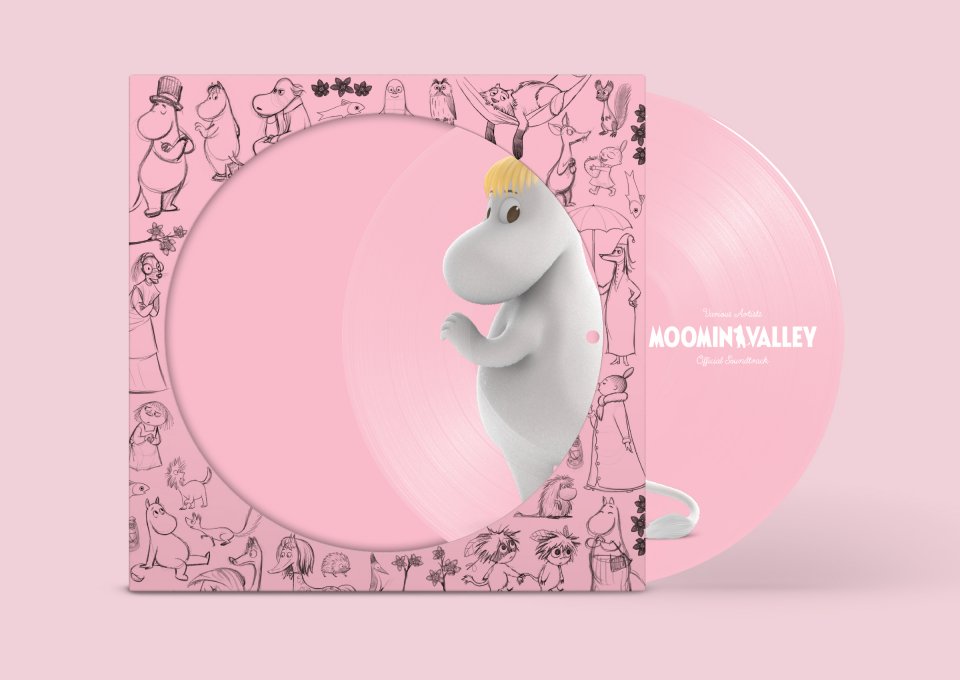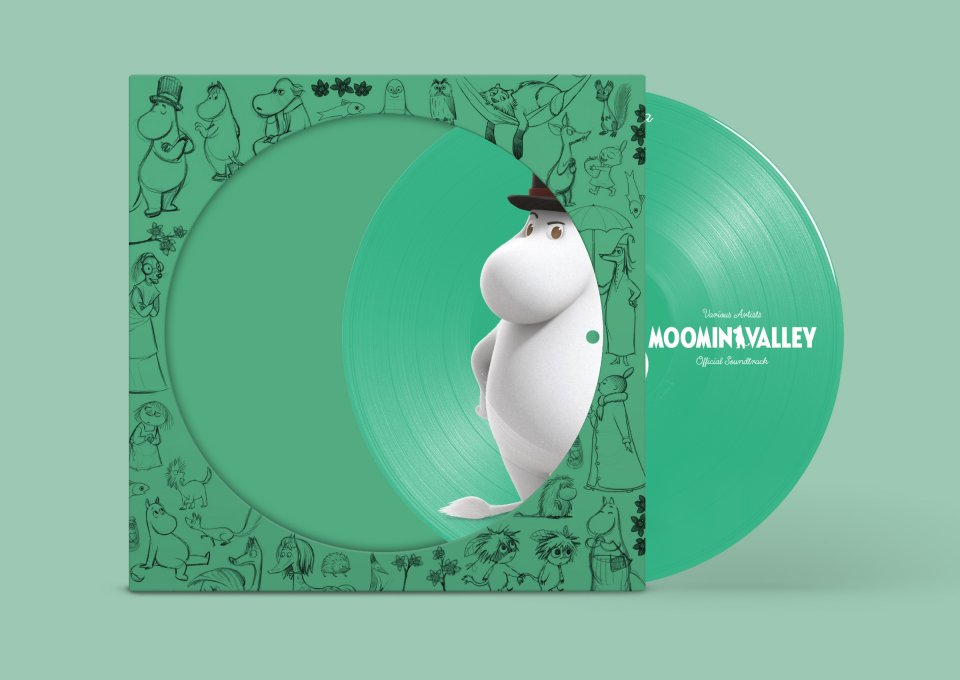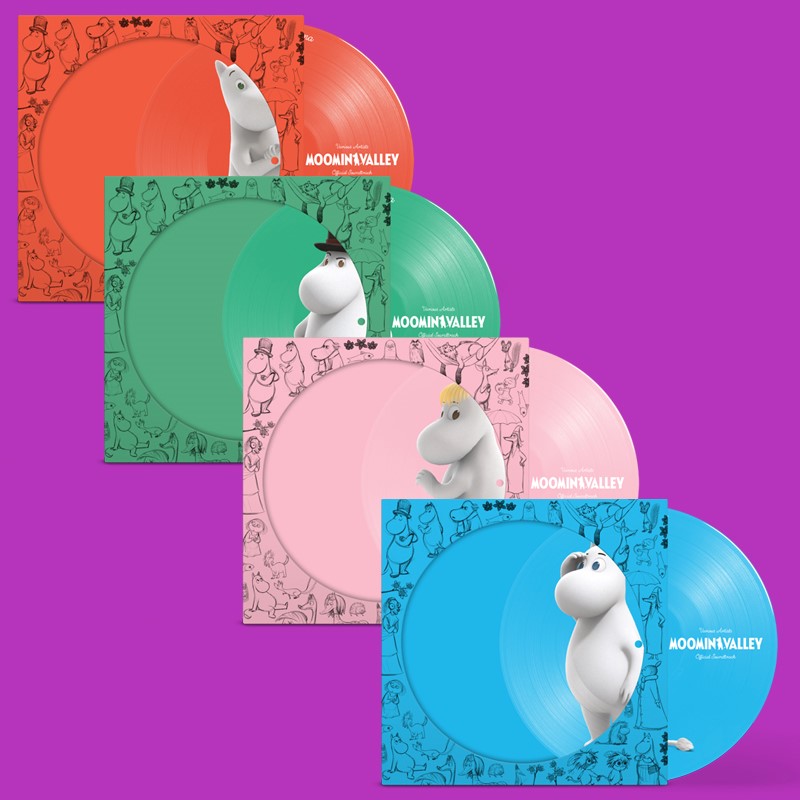 The different vinyl LPs are also available as a bundle.
Moominvalley airing soon
Airing on Sky One, Sky Kids and NOW TV on Easter 2019 in the UK and on public broadcaster YLE in Finland in February 2019 (with many more deals under negotiation worldwide), Moominvalley is a brand new TV adaptation of the Finnish writer-illustrator Tove Jansson's classic and much-loved body of work. Directed to a family primetime audience, the drama fantasy series is full of life and laughter for lifelong Moomin fans, and complete newcomers alike.
The stellar cast in the UK version of the series includes Taron Egerton (Moomintroll), Rosamund Pike (Moominmamma), Matt Berry (Moominpappa), Jennifer Saunders (Mymble), Edvin Endre (Snufkin), Kate Winslet (Mrs Fillyjonk). R
The pioneering animation is produced by an outstandingly talented team, including Oscar®-winning director Steve Box; BAFTA® and Emmy®-winning producer John Woolley, Emmy-winning writing duo Mark Huckerby and Nick Ostler and creative director and executive producer Marika Makaroff. The series is produced by Gutsy Animation, a production company based in Tove Jansson's home city, Helsinki.
Tune in to see the new Moominvalley TV series:
– in Finland on Yle on 25th of February
– in Japan on NHK BS4K on 4th of April
– in the UK on Sky One and Sky Kids on Easter