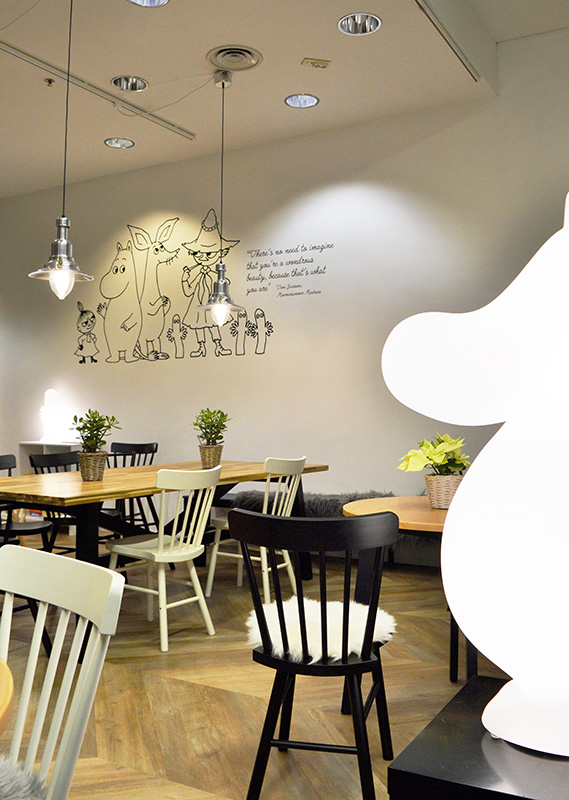 Hooray – Mumin Kaffe has now opened its doors also in Rovaniemi, Finland! The Lapland's first child-friendly Mumin Kaffe with 50 seats is situated at the shopping center Sampokeskus.
All Mumin Kaffe cafés opened in Finland and Sweden combine well known Moomin brand with the Scandinavian design and the service concept where children are the priority. There is plenty of room for prams and of course, children to play!
Whether you are local or just visiting Rovaniemi – you are most welcome to the northernmost Moomin location on earth!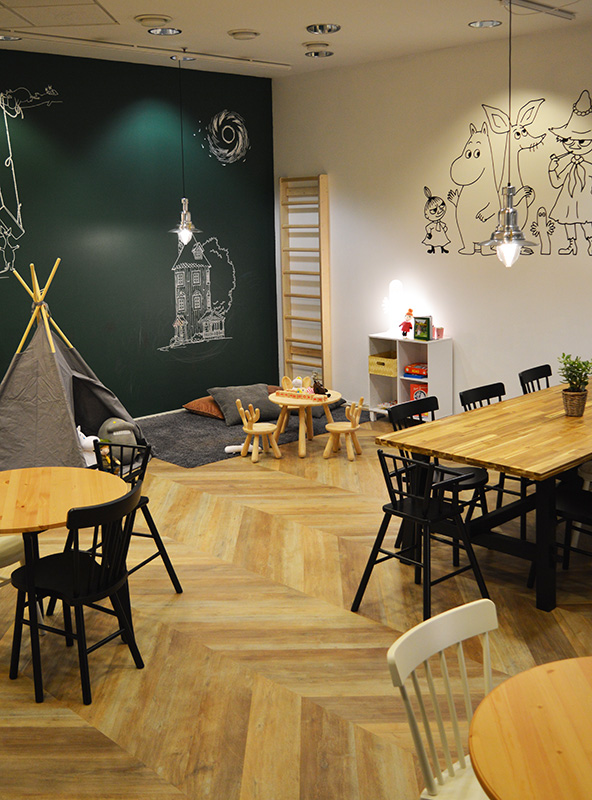 The Moomin café in Rovaniemi has also a Moomin Shop-in-Shop with a selection of Mumin Kaffe's own products!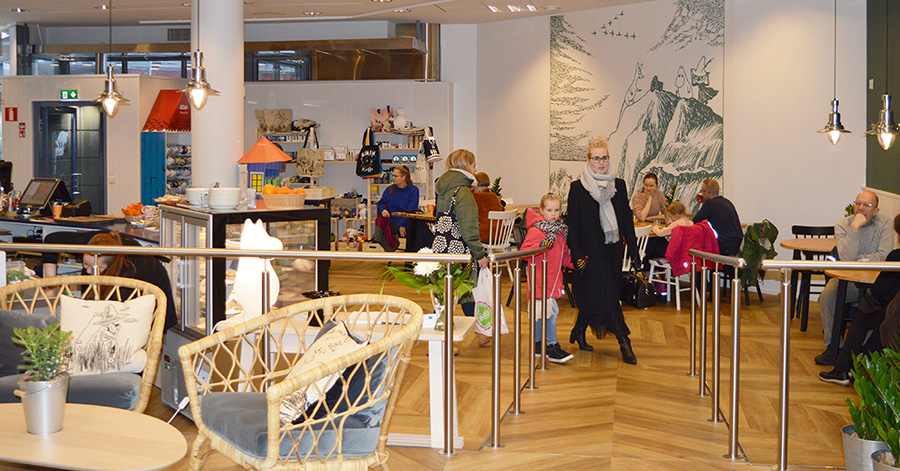 The café in Lapland is designed for children and for their needs – just like the cafés in Helsinki and Stockholm. Kids are free to have fun exercising on the wall bars or playing in the teepee.
The café serves a selection of soft drinks and juices, coffee, tea and hot chocolate – all of them served from charming Moomin mugs. Café also has a wide variety of sweet pastries, cakes and cookies to enjoy.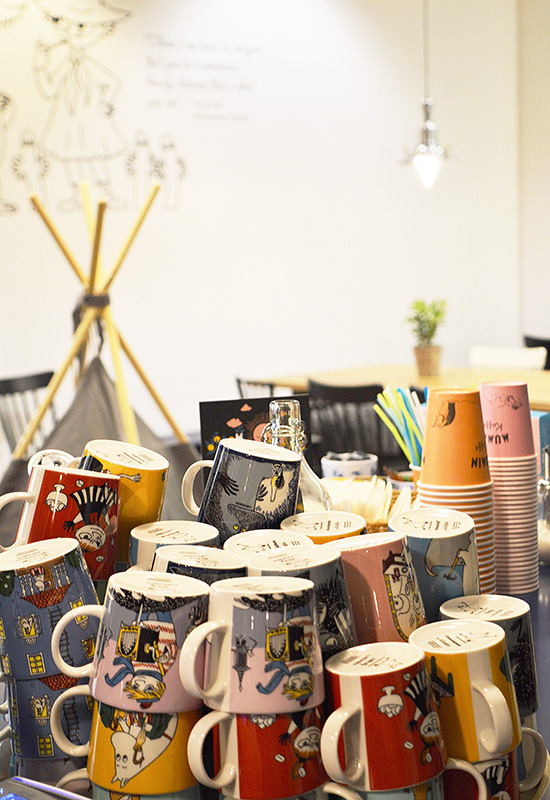 Let us know your thoughts on your visit to Mumin Kaffe, Rovaniemi.  ♥
Mumin Kaffe
Sampokeskus
Rovakatu 30,
96200 Rovaniemi,
Finland
Opening hours (in January 2018):
Mon-Fri: 10 am – 7 pm
Sat: 10 am – 5 pm
Sun: 12 noon – 5 pm
Check the latest opening hours and happenings from Mumin Kaffe Rovaniemi's Facebook page.