Last week the Moomin & Me café was opened in Seoul, Korea. Korea is the fifth country in the world to get its own Moomin café, just like Finland, Japan, Hongkong and Thailand.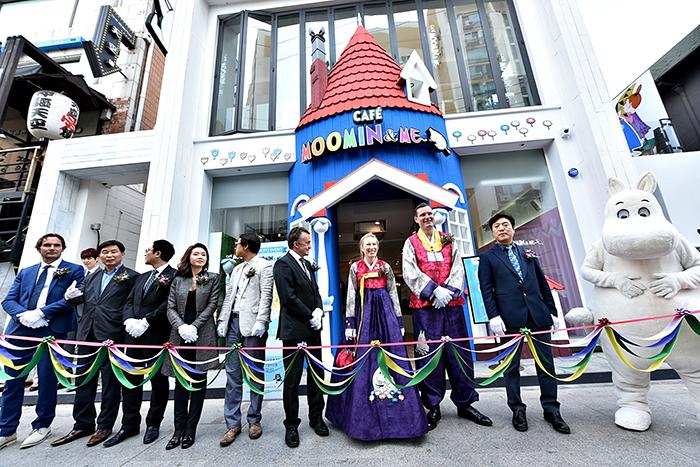 The team behind the new Moomin&Me café about to cut the opening ribbon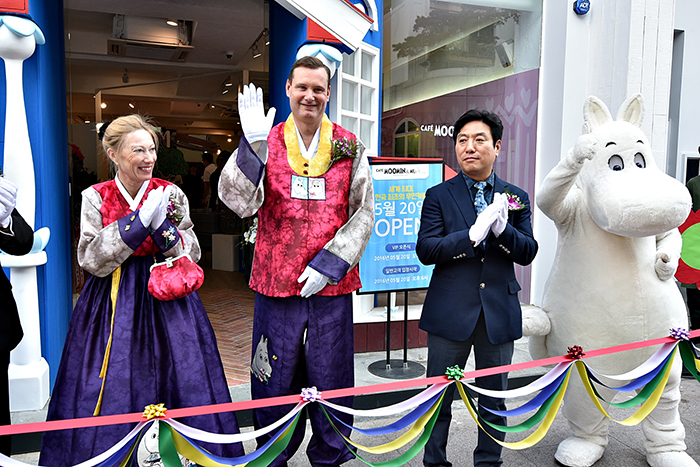 Moomin Characters' Creative Director Sophia Jansson, Managing Director Roleff Kråkström
and Jusung Lee, President of Seoul Merchandising Co. Ltd and Moomintroll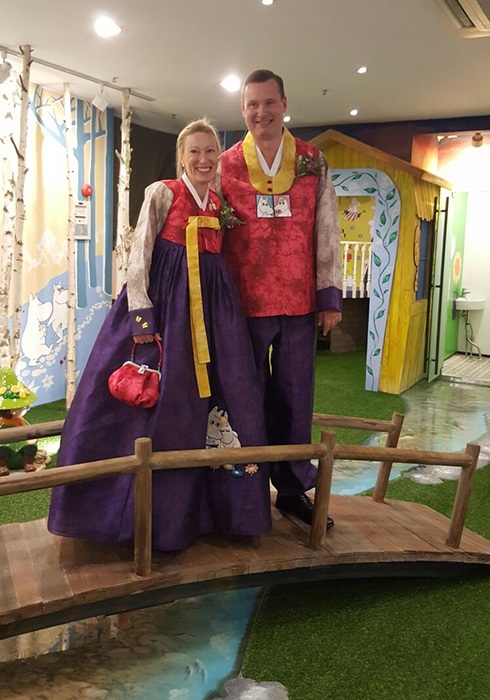 Moomin Creative Director Sophia Jansson and CEO Roleff Kråkström
wearing ANBOK, Korean traditional costumes with a Moomin touch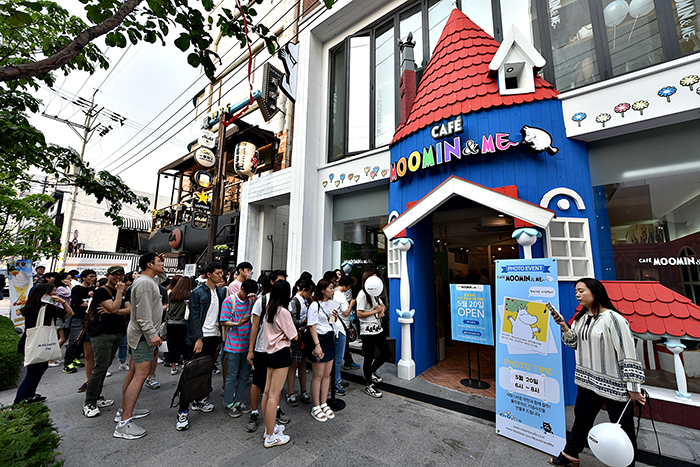 Long queues at the opening of Moomin&Me café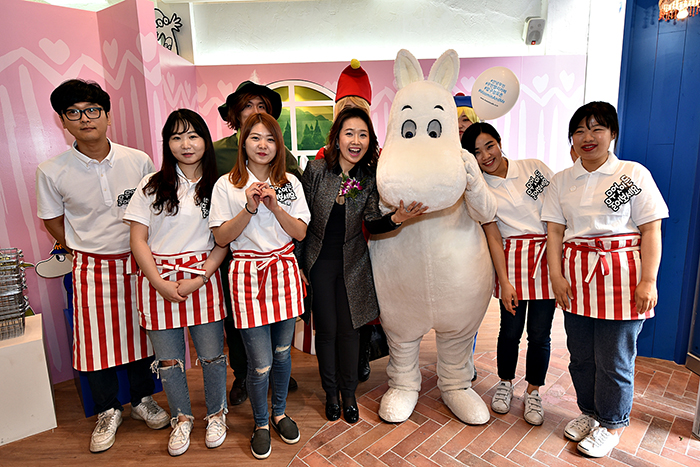 The Moomin&Me staff accompanied by Moomintroll
The first floor of the Moomin&Me is more like Moomin shop, and the second and third floors are for restaurant and café. On the first basement there is an indoor theme park with photo zones, the walls decorated with photos from the Moomin novels to make people feel they are in Moominvalley. On the second basement level, there is a Moomin theatre showing Moomin animation and movie for children.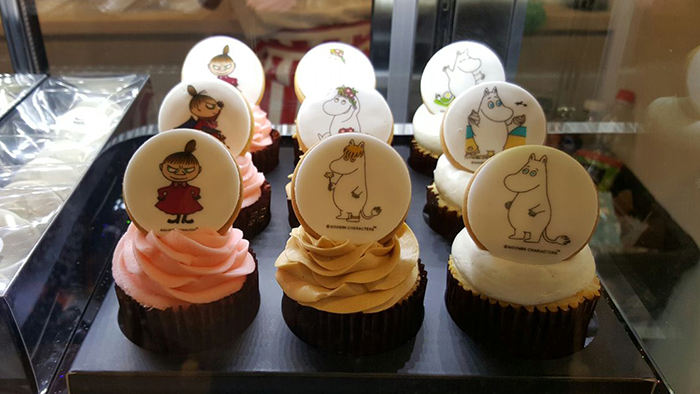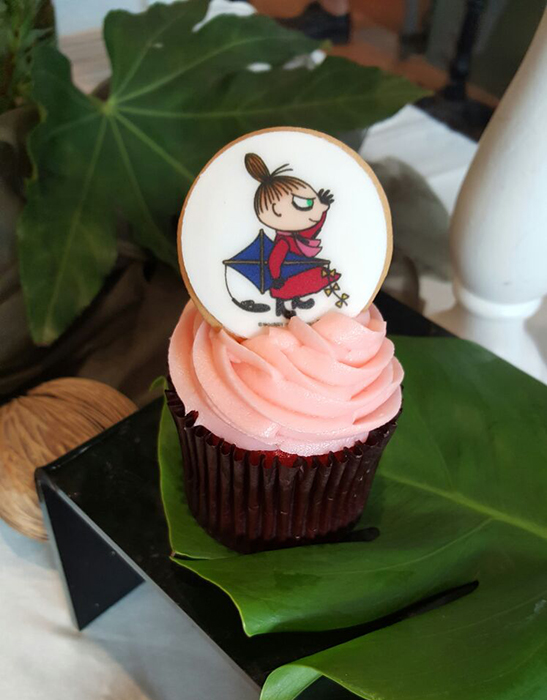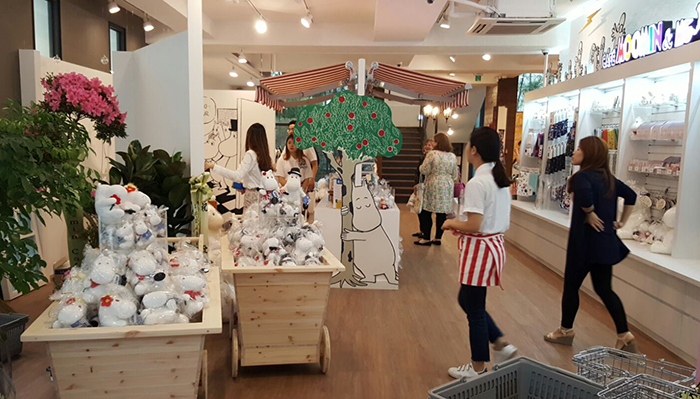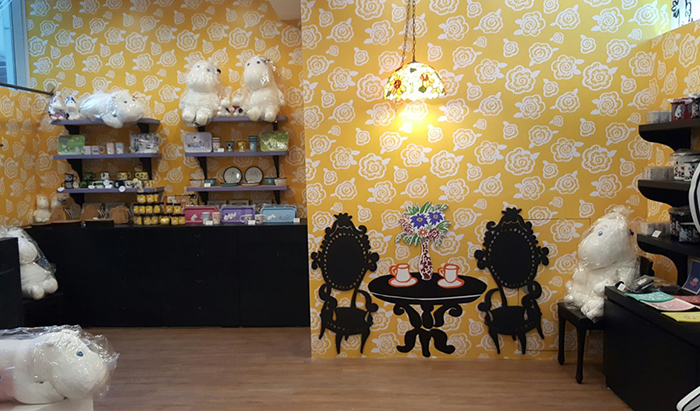 The Moomin&Me café is located in Gangnam, Seoul:
23, Apgujeong-ro 50-gil
Gangnam-gu, Seoul, Korea
Open: 10:30am – 11:00pm
Visit also the two official Moomin Shops located in Seoul. See the photos and read more on our blog.