Novita has today published a long-awaited, delightful yarn collection inspired by the world of Moomins.
Established in 1928, Novita is a Finnish family business that is nowadays the largest manufacturer of hand knitting yarns in the Nordic countries. The Moomin x Novita collection is long-awaited: Novita published their previous Moomin-themed yarn collection back in the 1970's. The fast rising interest in knitting around the world and among Moomin fans has driven the realization of the collection.
Warmth of the Moominhouse and sea breeze from Moominvalley
The colours of the Moomin x Novita yarns are inspired by Tove Jansson's classic Moomin books: they remind us of the warmth of the Moominhouse and of the sea breeze in Moominvalley.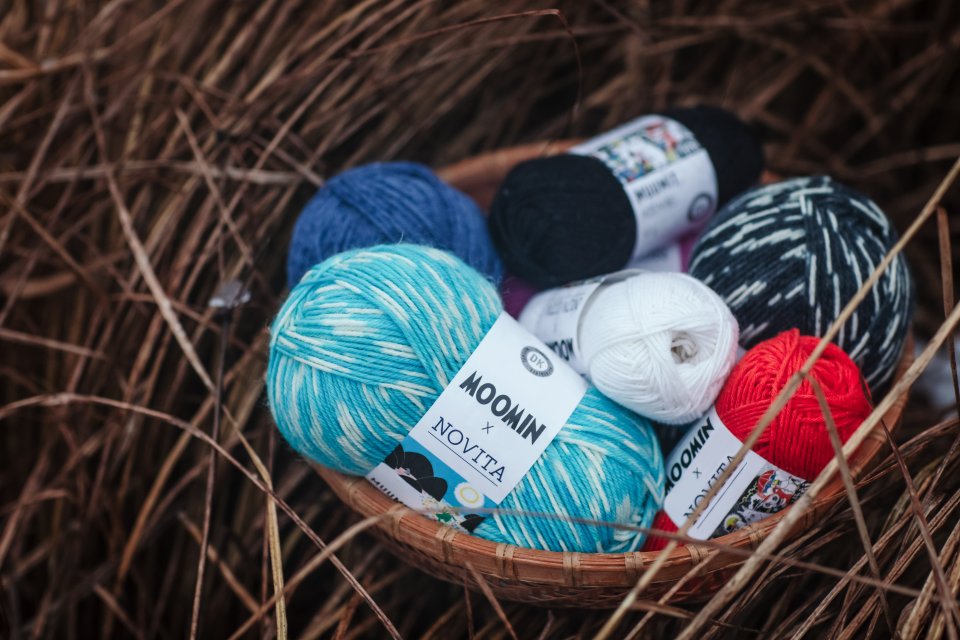 The Moomin x Novita collection consists of three yarns, named Moomins, Moominvalley and Moominhouse.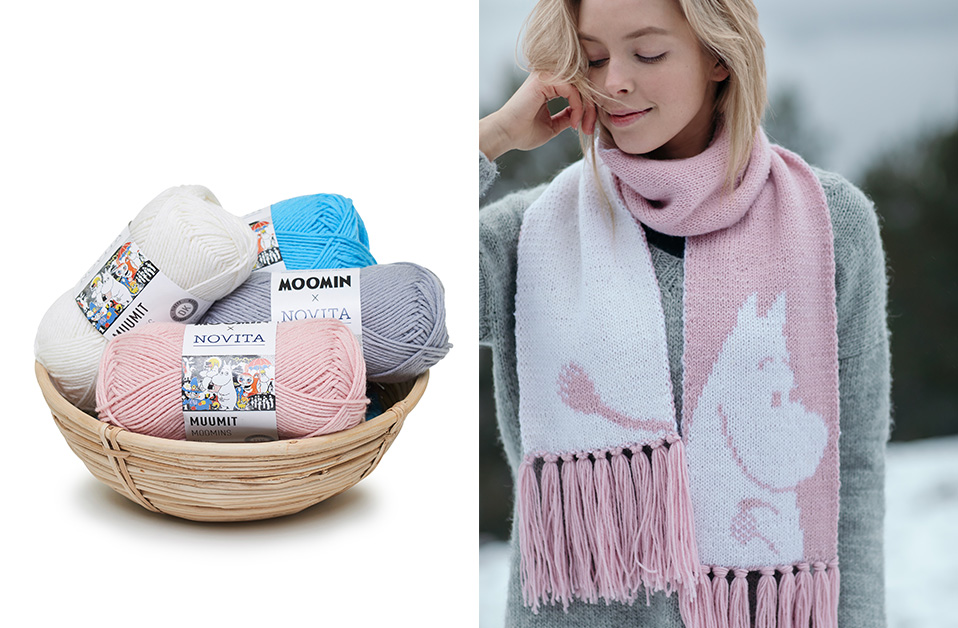 The yarns are suitable for a wide range of adult knitwear and, thanks to their soft texture, also for children's clothes and accessories. The yarns are made of 55 % merino wool and 45 % cotton.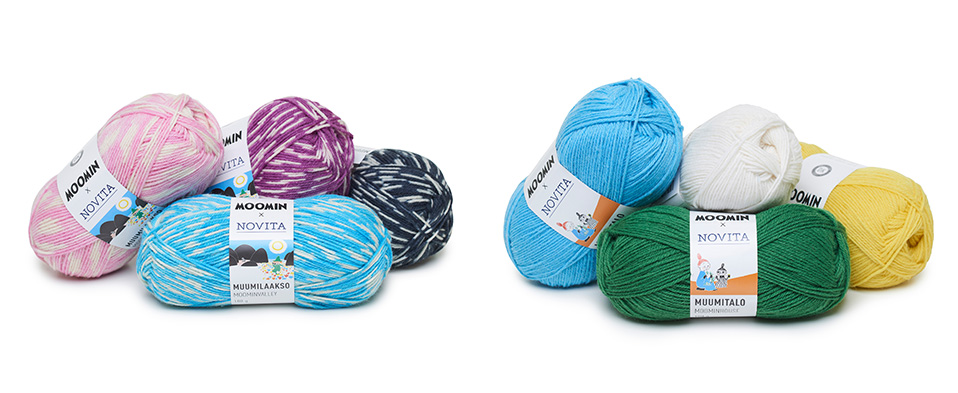 The yarns are now available in Finland via retailers of Novita, and at Novitaknits.com with delivery available for EU countries in early 2019. During the spring 2019 the collection will also become available for purchase in Sweden, Estonia and Norway. Via Loveknitting.com the products will also shortly be available for knitters in the USA, UK and Europe.
More information about Moomin-themed knitting patterns inspired by the collection to follow, as they are right now being translated to other languages by Novita.
The family-loving story of Novita
The story of Novita began 90 years ago, when Ernst Gylfe, the founder of Novita and at the time at the age of 50, set out to fulfill his dream of providing Finns with knitting yarns of finer quality than ever before. He left for Britain to study the making of worsted spun yarn in Bradford, which is known as the birthplace of the European yarn and textile industry. On his return to Finland, he founded his own company and started spinning yarns in Helsinki in 1928.
Today Novita is the largest handknitting spinner in the Nordic countries. Fourth-generation owner Daniela Yrjö-Koskinen runs the company. Her sister and brother, Patricia and Ernst, are also closely involved and serve on the board of directors. "I'm following in the footsteps of my great-grandfather. He made his dream come true by founding the company in Helsinki 90 years ago, and now that I'm running the company as a representative of the fourth generation, I'm living my dream too, building a stronger international presence for our company," explains Daniela.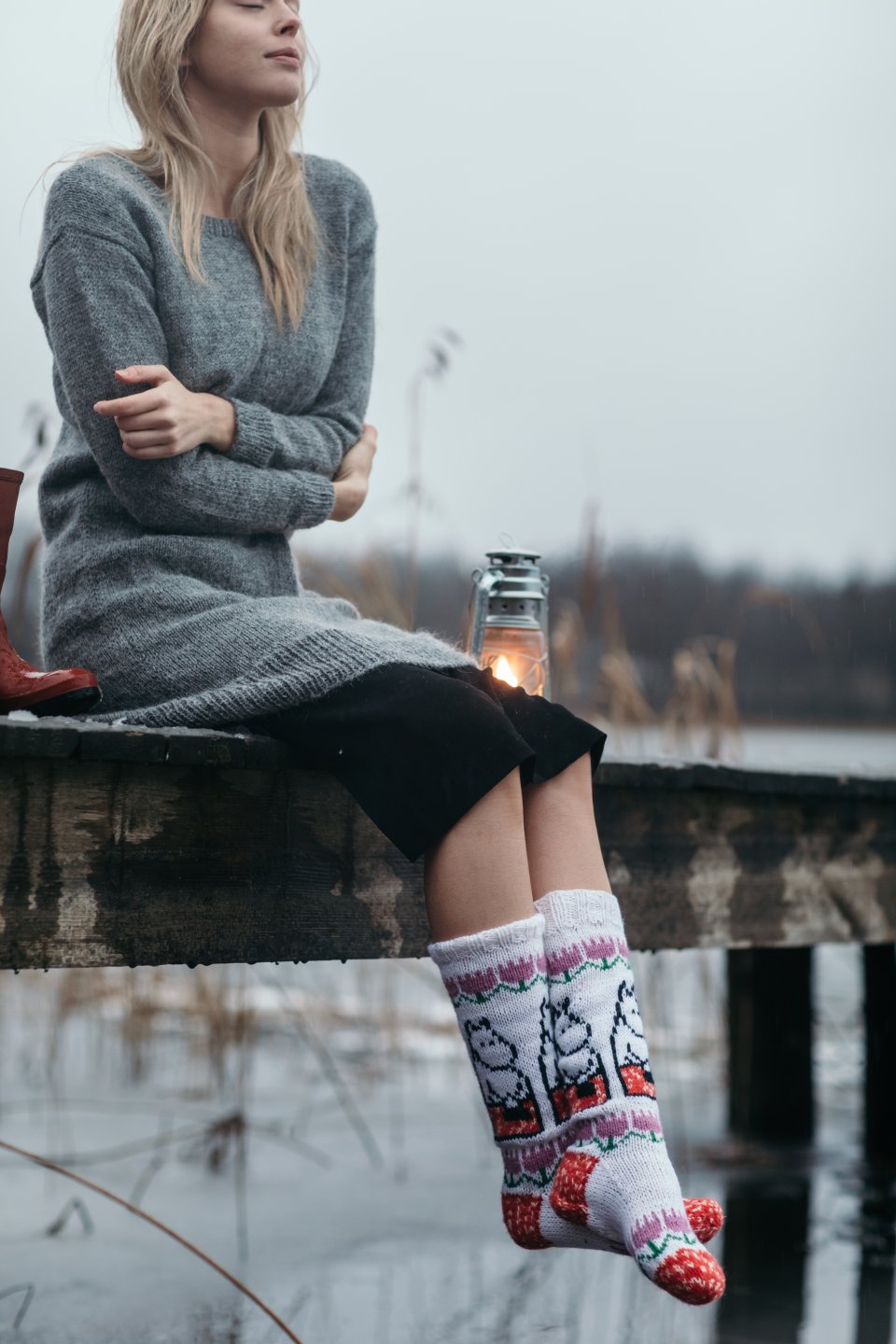 Source: Novita