Sort Of Books in England has published four Special Collectors' Edition Moomin books featuring Tove Jansson's stunning original artwork, now lovingly restored. Each title features full cover art paper jackets, original fold-out maps (for Finn Family Moomintroll and Moominland Midwinter), vintage layouts, carefully restored illustrations, and beautiful endpapers.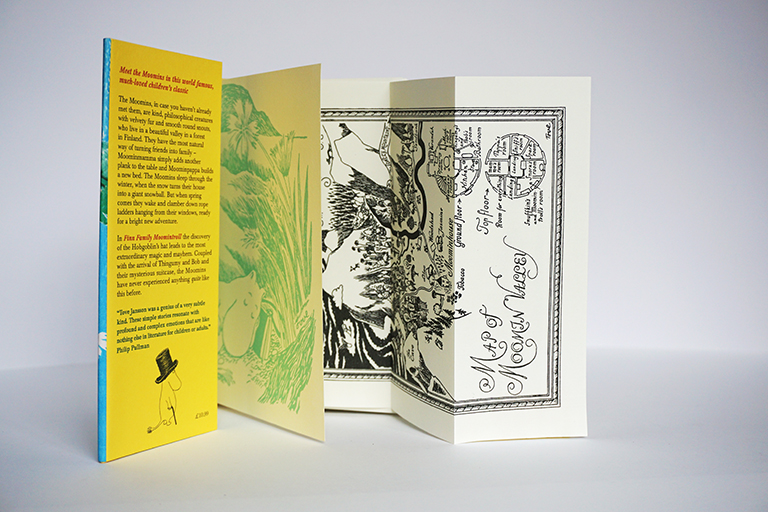 Memoirs of Moominpappa even has a prologue specially written by Tove for the US edition but never before seen in the UK. These special editions are objects for every Moomin fan to treasure not to mention the perfect gift for Christmas.
The first four books, available now, are Comet in Moominland, Finn Family Moomintroll, The Memoirs of Moominpappa & Moominland Midwinter.
'Our aim is to recreate the look that the first Moomin readers treasured,' says Sort Of Books publisher Nat Jansz. 'These eight original Moomin novels – look out for four more next year – are at the heart of everything. They are philosophically wise, packed with adventure and have enduring values of non-materialism, love of nature and the imperative of hospitality. A delight for every home that aspires to be a Moominhouse.'