Fazer's selection of Moomin products has grown with two delicious novelties. The apple pies and buns are now available in stores all around Finland!
The new Moomin bakery products are delicious treats for the entire family.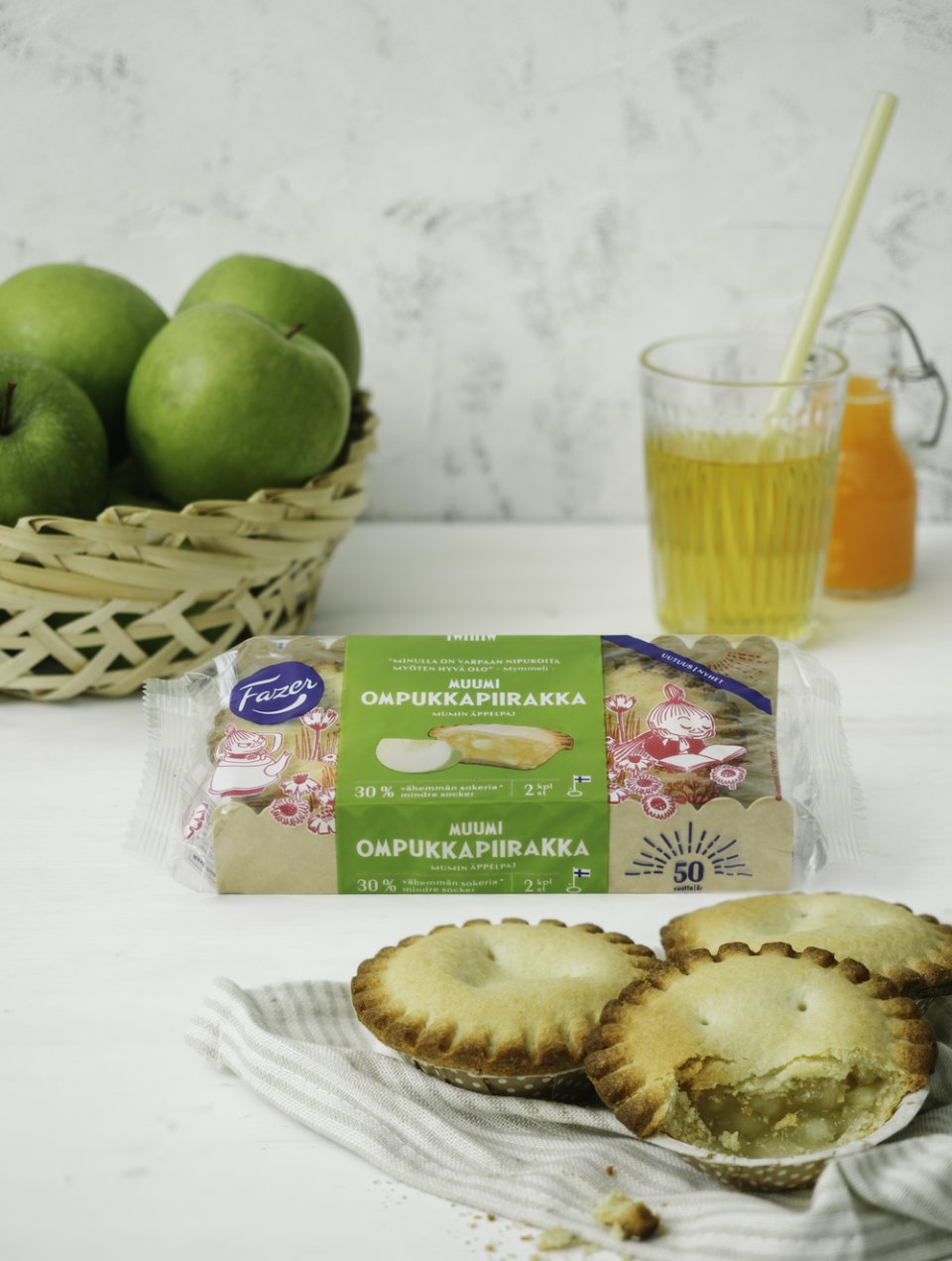 Fazer berry pies are a loved classic, baked in Fazer's bakery since 1971. The newest addition to the product family is the Moomin apple pie!

Different Moomin characters illustrate the packaging of the pies. A fun detail is that the packaging changes based on the season!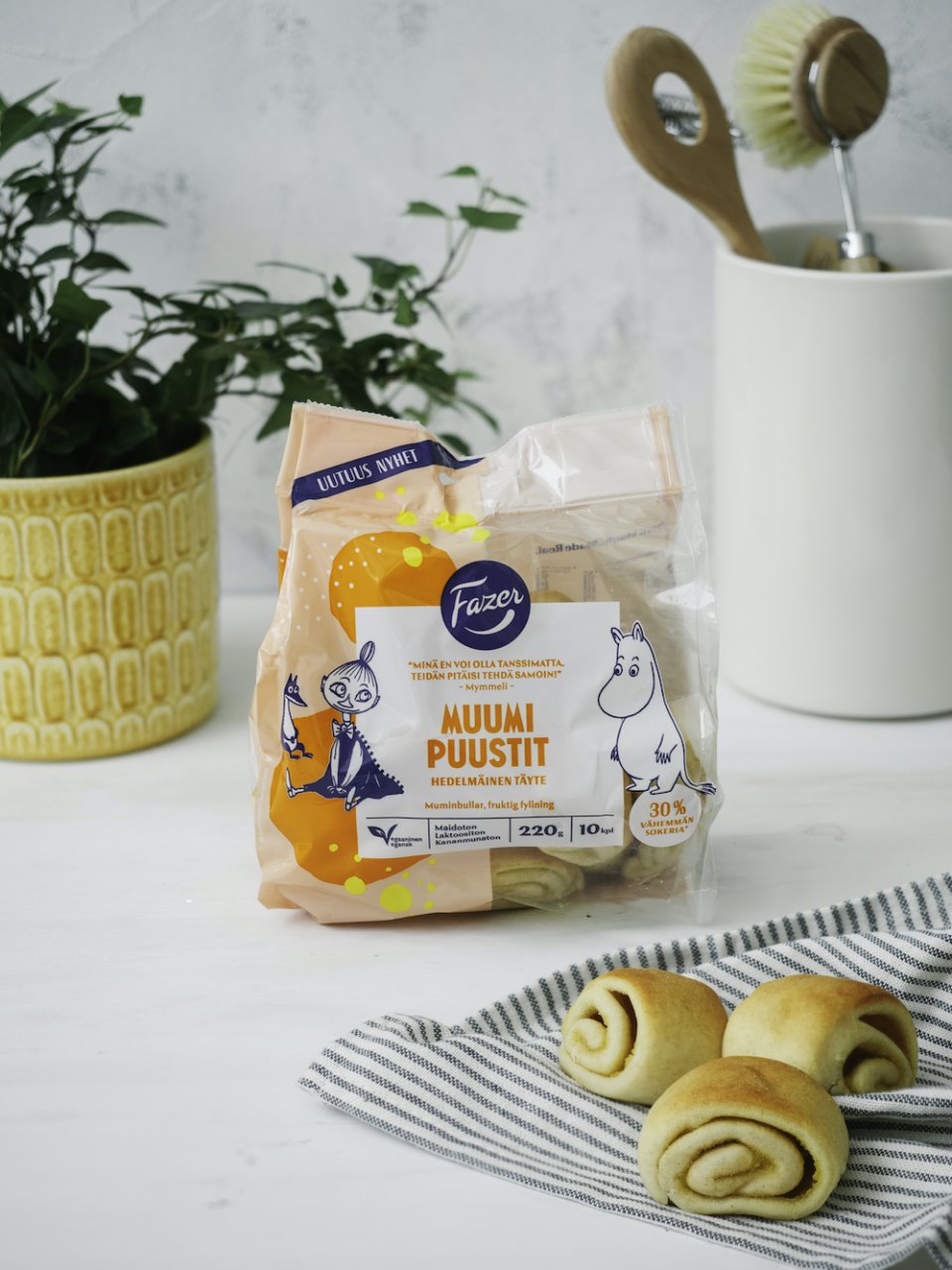 Another delicious novelty is the Moomin buns. The soft buns have a fruit filling, and they're an excellent choice for an afternoon treat. The buns are dairy-free and also suitable for vegans!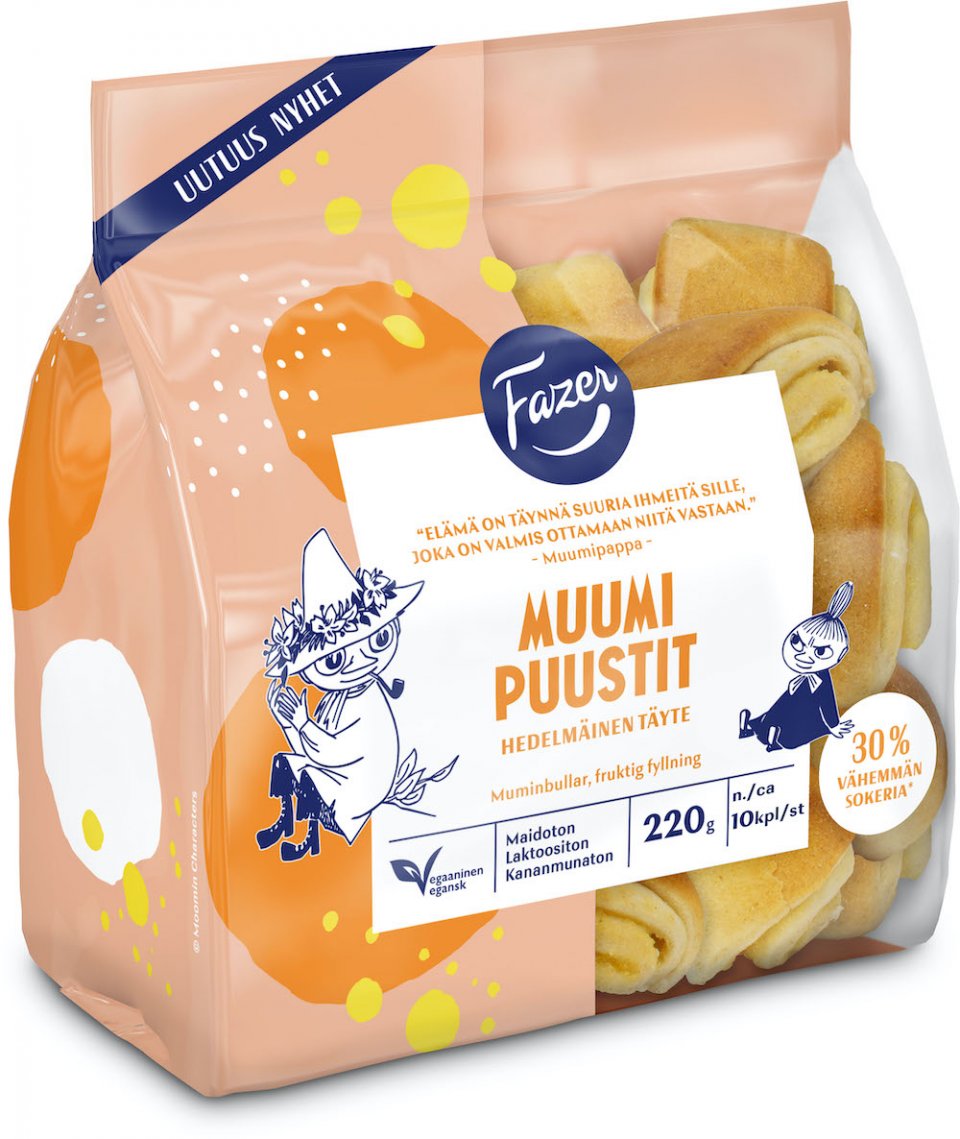 The packaging is decorated with Moomin illustrations and quotes from the Moomin stories.
The pies and buns are now available in Finland!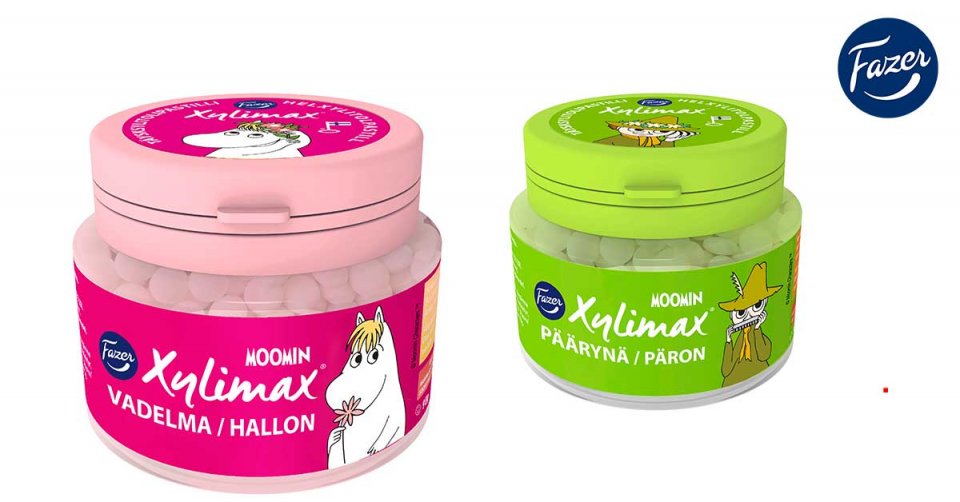 18.1.2019
All Fazer's xylitol pastilles for children are now Moomin-themed, featuring some of the most beloved Moominvalley inhabitants. Moomintroll was also present when Fazer invited pre-school groups to learn more about dental care.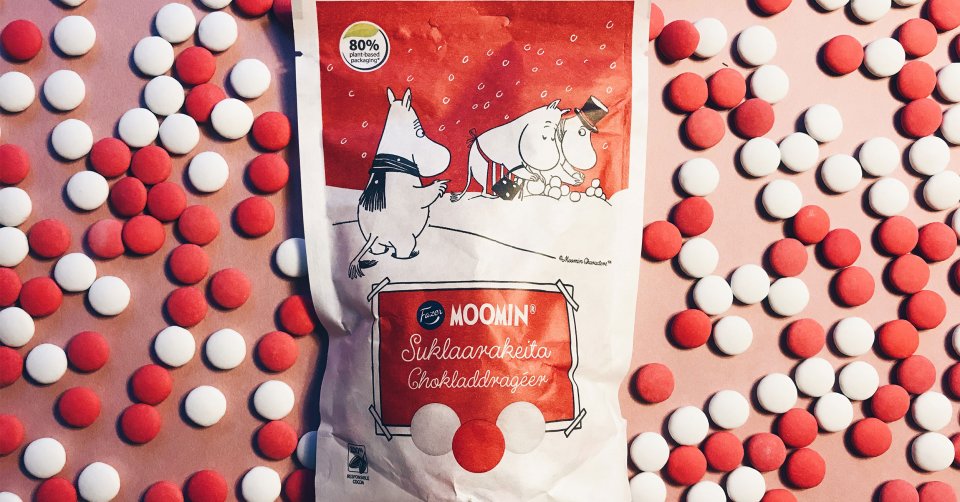 14.12.2020
Fazer's Moomin chocolate drops will be the first ever foodstuff to be packed in the new Paptic Gavia® package, a wood-based recycable material.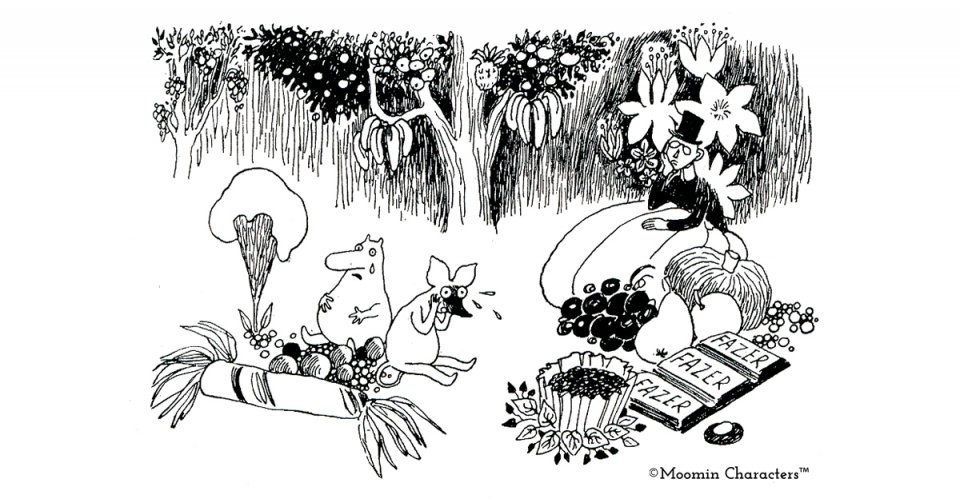 5.4.2016
April 5th is the Caramel Day! Moomintroll and Sniff ate caramels already in the first Moomin book, The Moomins and the…