The new animation Snöbarnens julsagor – "Snow children's Christmas stories" is a one-hour show with the most beloved Nordic Christmas stories. The show will be shown on TV in Finland, Norway, Iceland and Denmark on Christmas Eve.
A new Nordic Christmas tradition is starting this year: a one-hour animation show with some of the most beloved Nordic Christmas stories. One of the seven stories is Christmas comes to Moominvalley, based on Tove Jansson's short story The Fir Tree.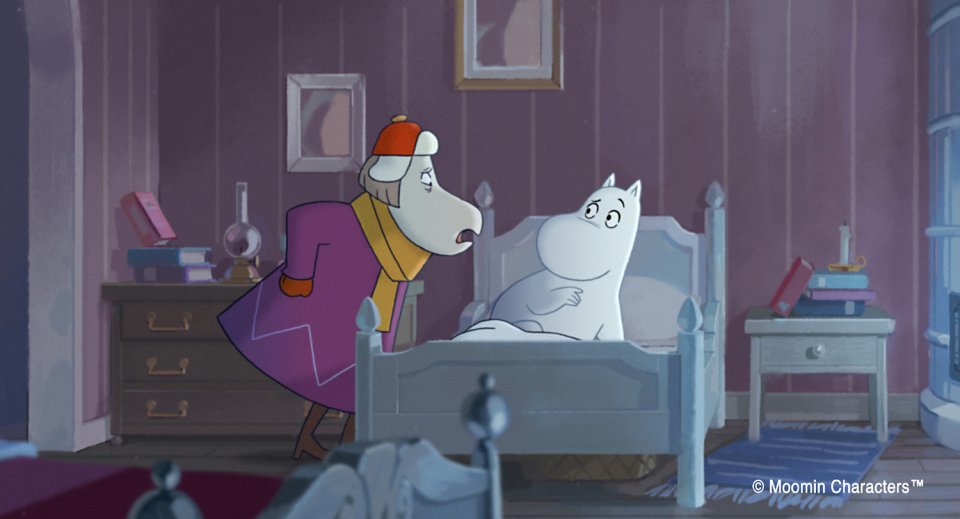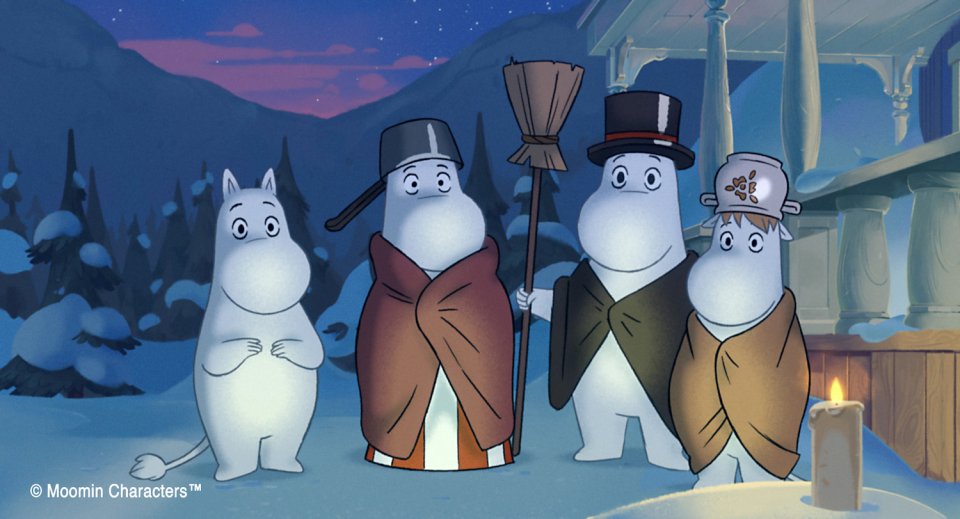 As winter approaches, the Moomins prepare to hibernate. By the time Moominvalley is covered in snow, the Moomins are already in deep sleep. However, one year Hemulen wakes them up to prepare for the arrival of Christmas. You can read more about what happens when the Moomins encounter Christmas for the first time here.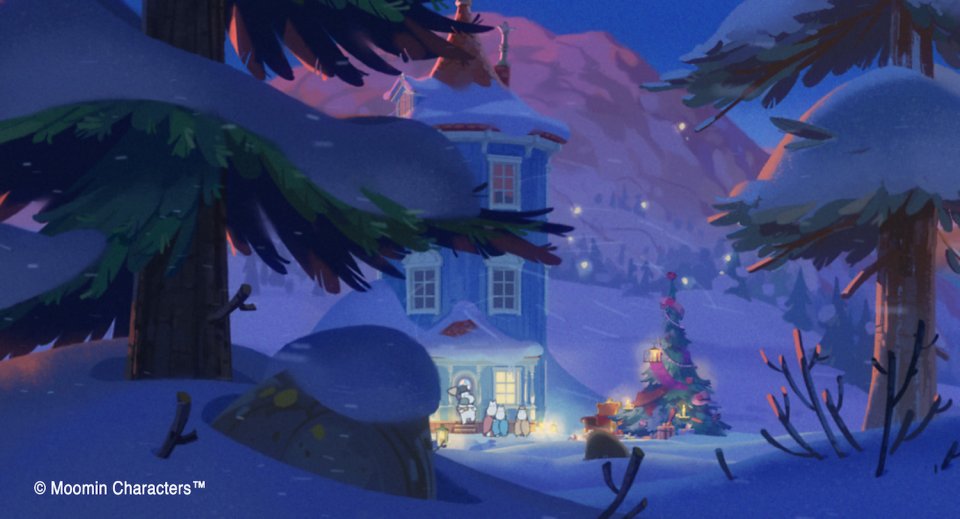 Folktales and beloved stories
The one-hour-long show includes seven beloved Christmas stories. In addition to the Moomin story viewers get to enjoy, for example, H.C. Andersen's The Swineherd and a story based on Mauri Kunnas' book Twelve Gifts for Santa Claus. 
The programme will be shown in Finland (Yle TV2), Norway (NRK), Denmark (DR) and Iceland (RÚV) on Christmas Eve / Christmas Day.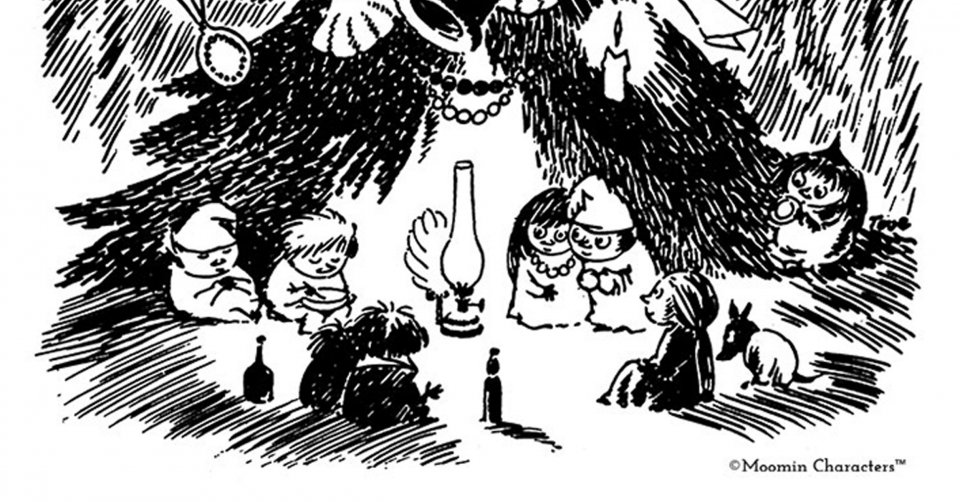 23.12.2020
Moomins and the true meaning of Christmas: they do not celebrate Christmas. What happens when they stumble on the true meaning of the unfamiliar holiday?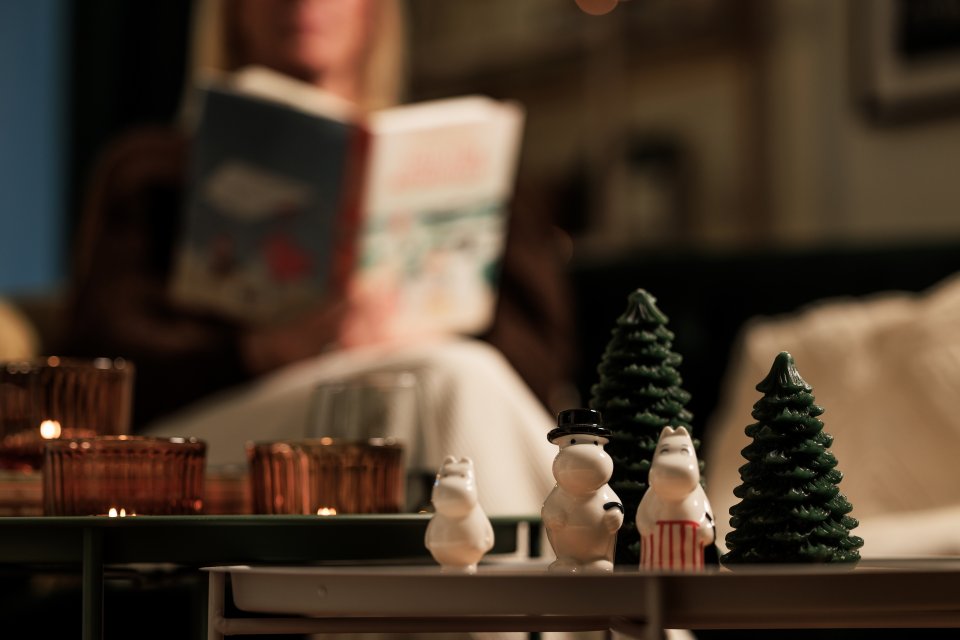 15.12.2022
Please listen to Sophia Jansson reading "The Fir Tree", Tove Jansson's iconic Christmas story from Tales from Moominvalley.