Balmuir celebrates its 15th anniversary with a very special collection inspired by Tove Jansson's magical Moomin stories, illustrations and the Moominvalley way of living.
The collection draws its inspiration from the beautiful colour palette from the cover art of the first Moomin story, The Moomins and the Great Flood. The collection carries Balmuir classics in limited edition colours.
"With great excitement we delved into the idyllic, peaceful and loving world of the Moomins, drawing inspiration from the stories as well as Jansson's enchanting illustrations. As a result, The Balmuir x Moomin collection was born."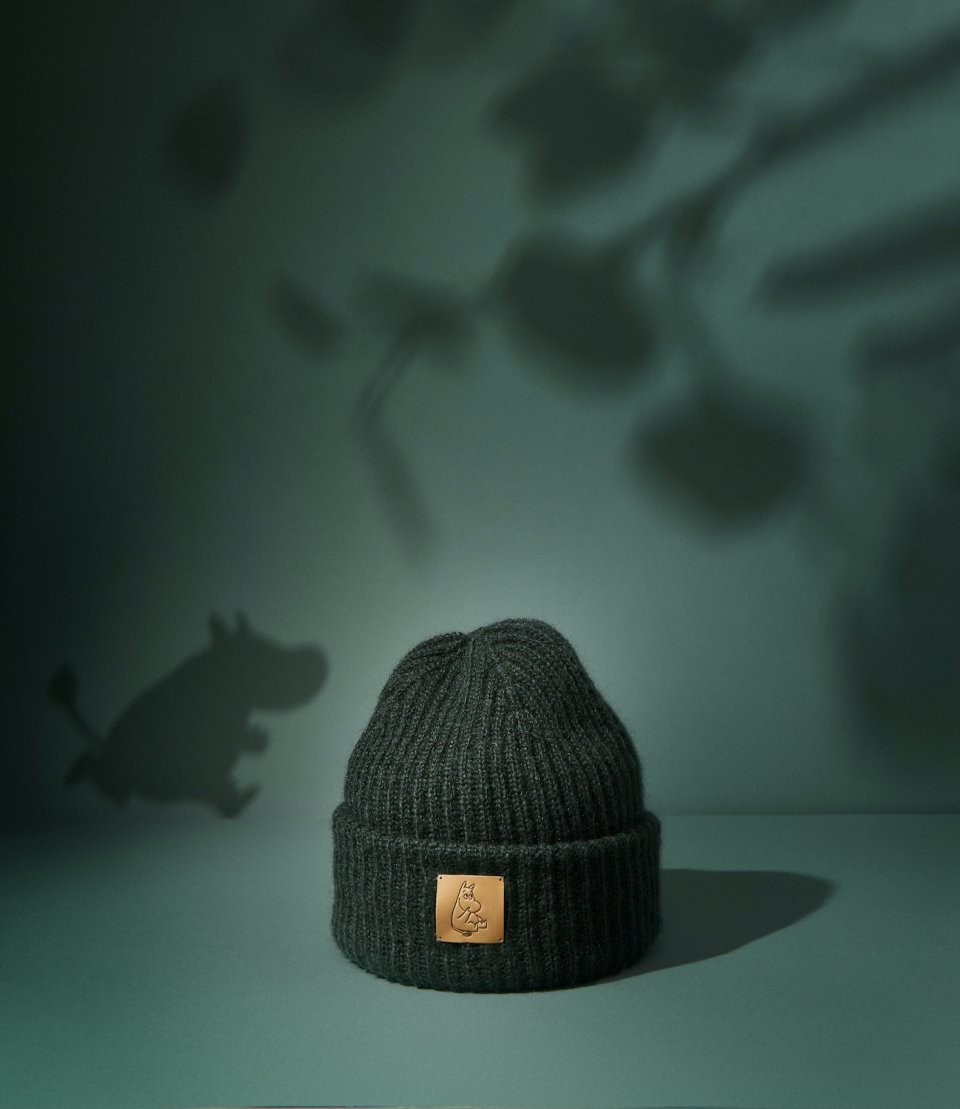 Finnish Balmuir is known for its high-quality products made of the finest natural materials. The products in the Moomin collection are some of the most classic Balmuir items: high-quality scarves and beanies that are soft, warm and beautiful.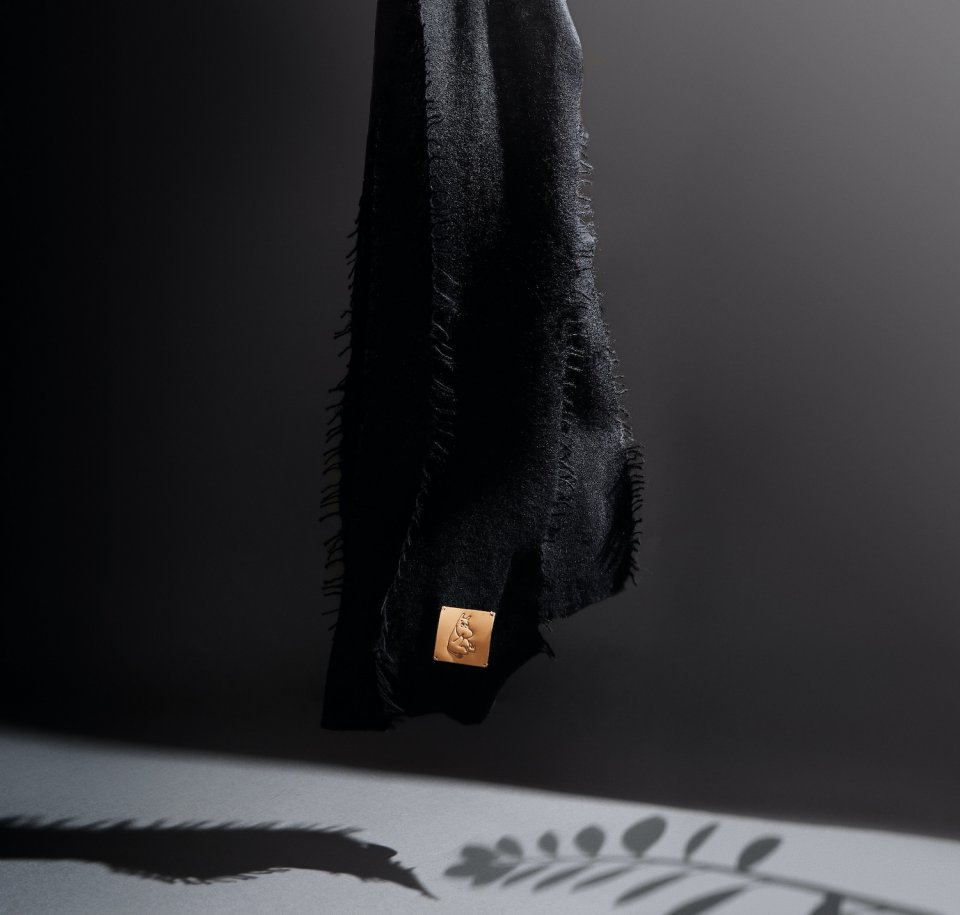 The products are of course also decorated with characters from the Moomin stories: the beanies and scarves feature the kind and curious Moomintroll and the fiery Little My.
Made of cashmere and kid mohair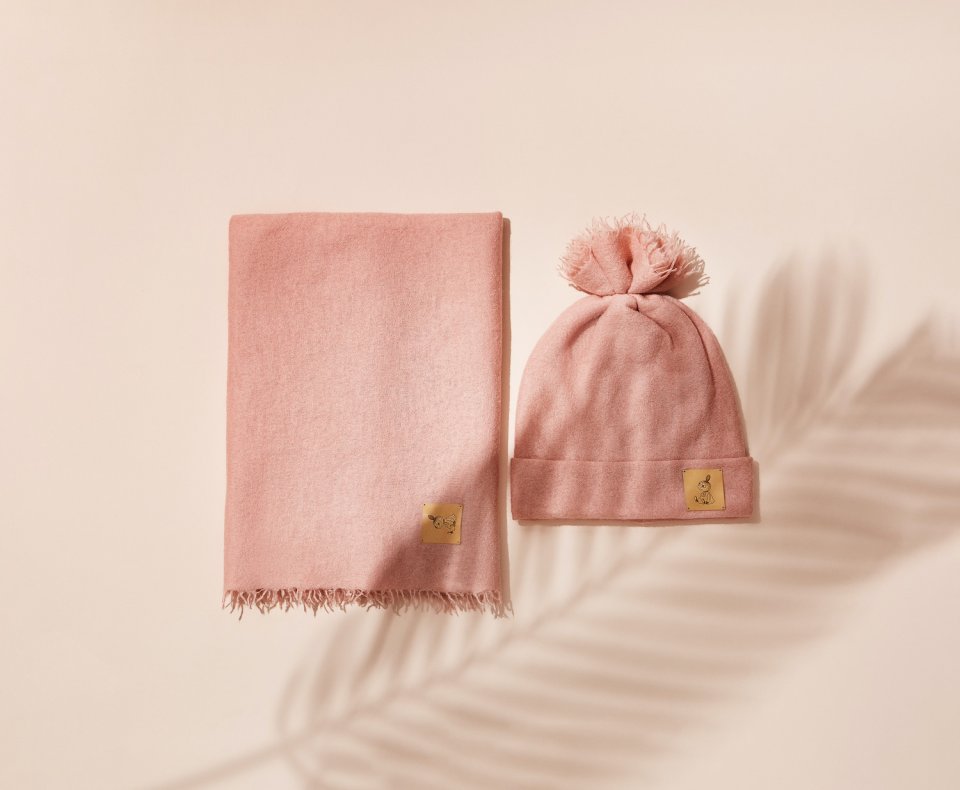 Helsinki cashmere scarf and beanie are iconic Balmuir products, made of the finest 100% cashmere. The set is also available for children.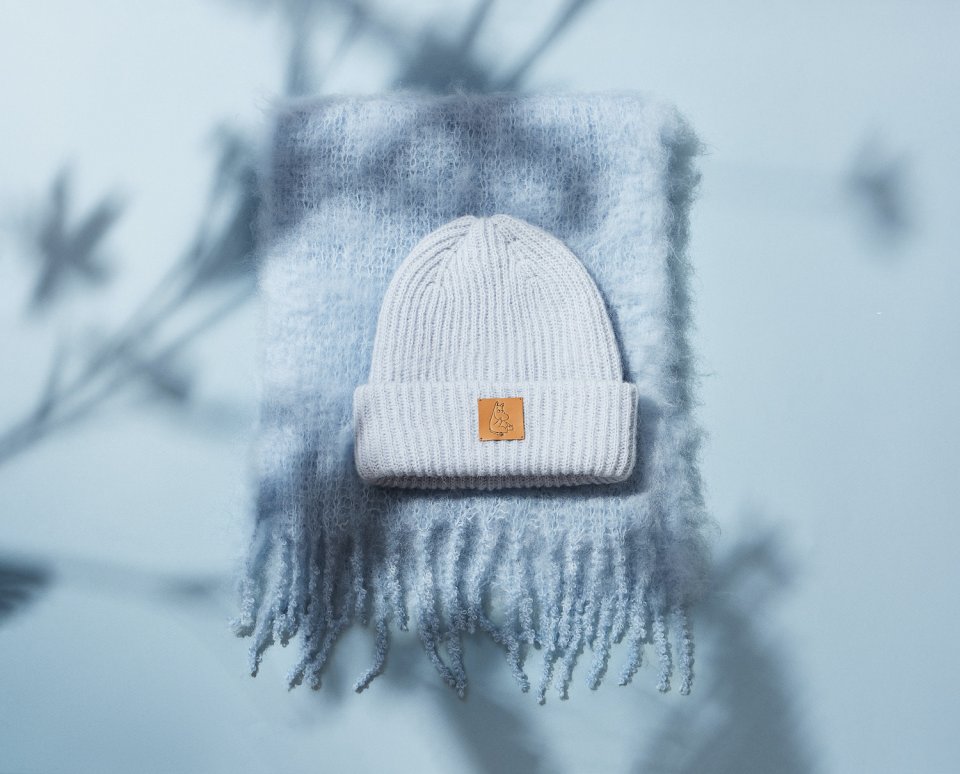 The unique Aurora kid mohair scarf is hand knitted from the first hair of an angora goat and is complemented by the Adalyn beanie, made of the softest kid mohair and wool.
All of the products are available in tulip, sky and fudge. In addition, the Helsinki set is available in tophat black and the Aurora scarf and Adalyn beanie in forest green.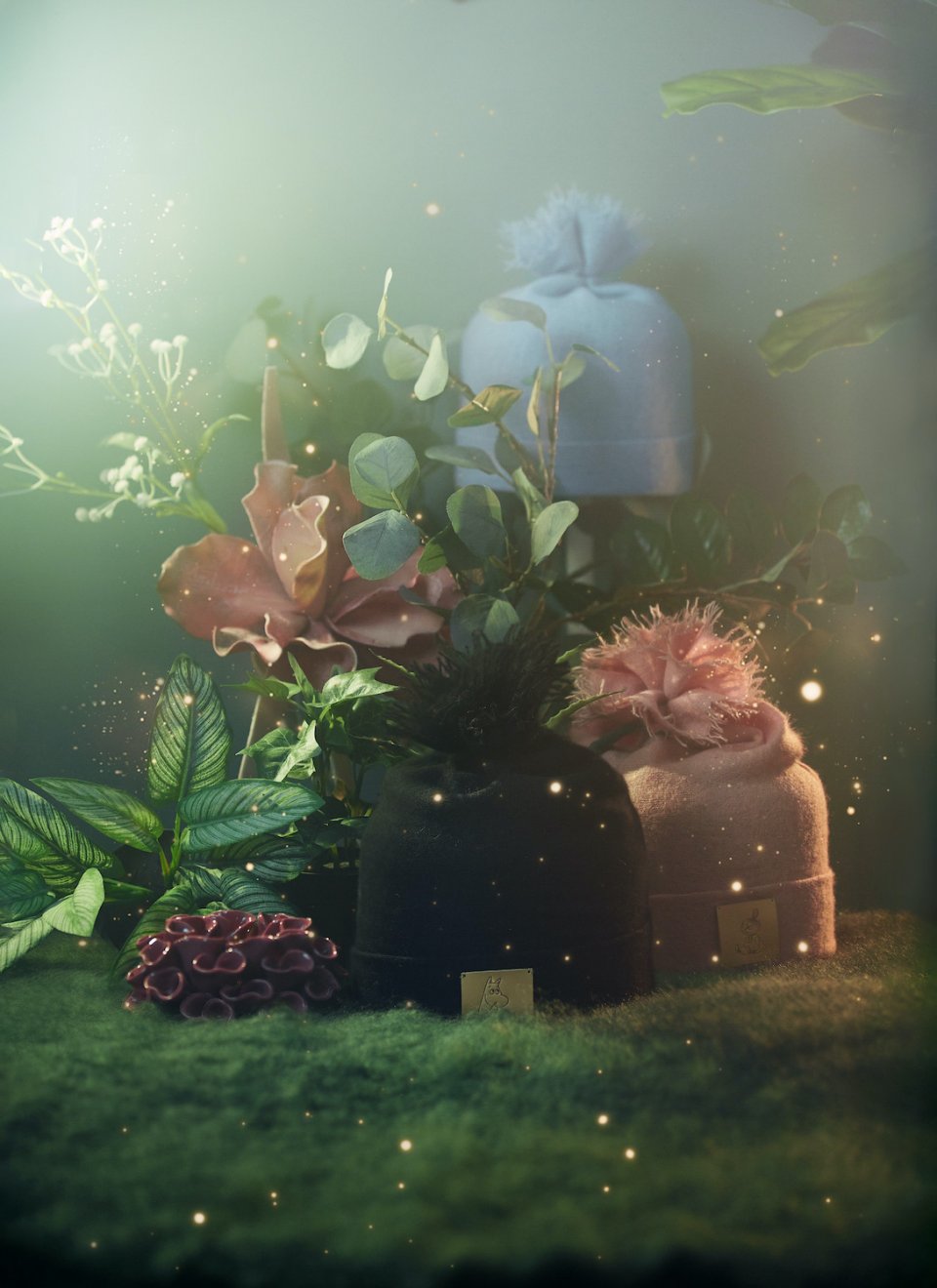 The collection is available on Balmuir's webshop.
Inspired by The Moomins and the Great Flood
The story that has inspired the collection, The Moomins and the Great Flood, tells the story about Moominmamma and Moomintroll's quest to find the lost Moominpappa who has gone off with the Hattifatteners. The book contains a big portion of Moomin history: you can learn how the family makes their way to Moominvalley and where the Moomins' ancestors lived.
You can watch a mini-documentary about the book below: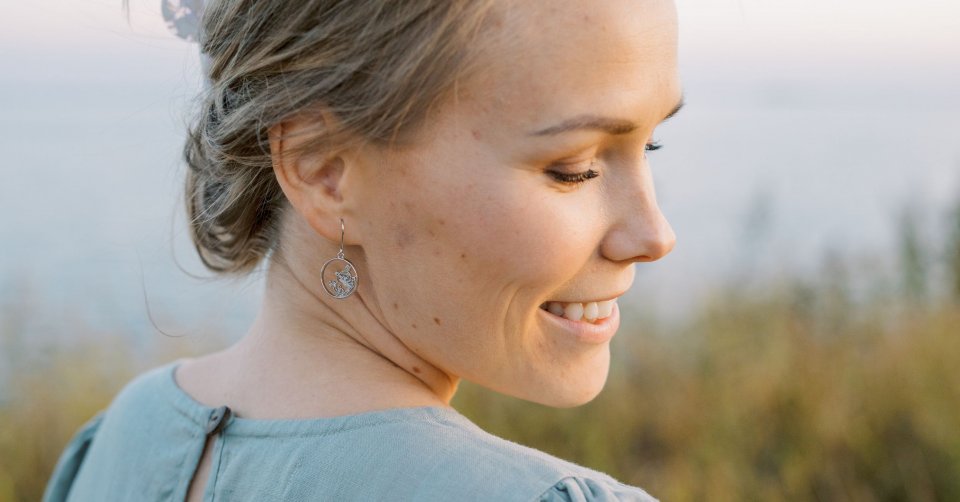 19.10.2022
Lumoava's jewellery collection consists of beautiful silver and gold jewellery with characters and moments from the Moomin stories.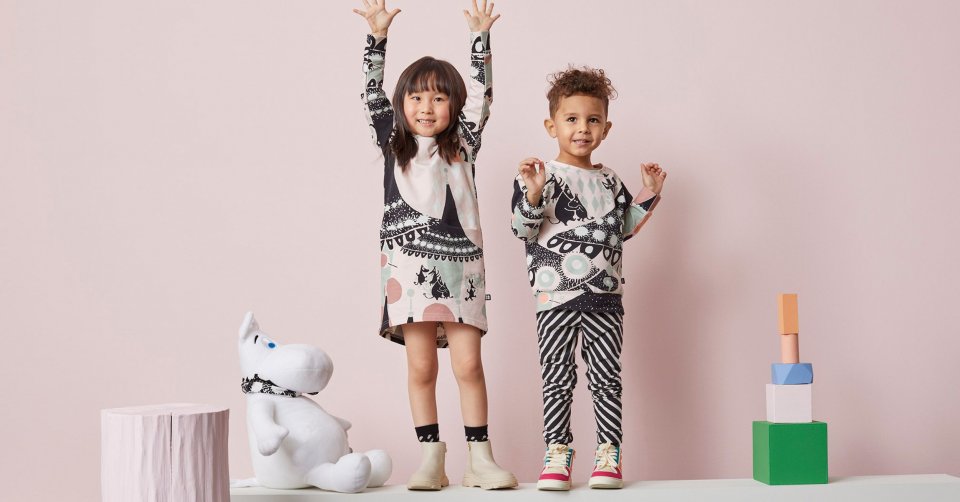 12.8.2022
Papu, a brand known for its inspiring patterns, is launching its first Moomin collection! The collection combines a Moominous pattern with premium materials.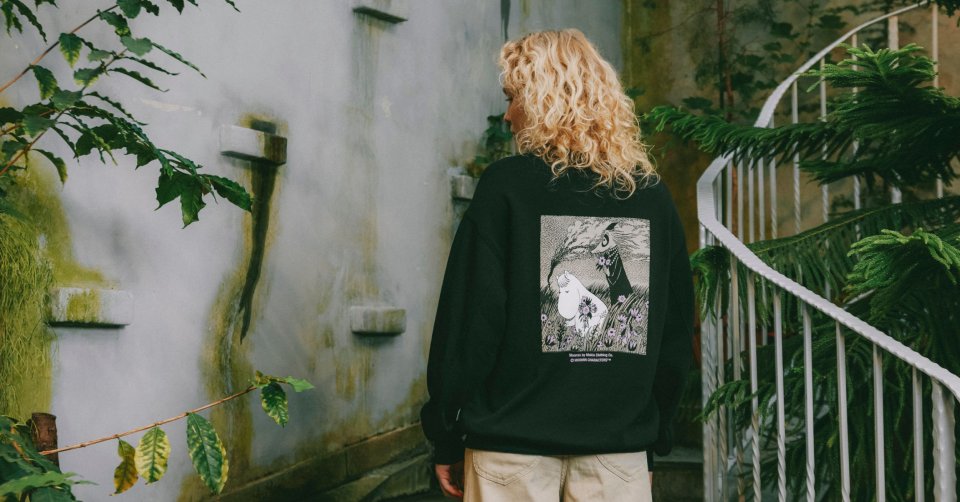 25.10.2022
The new Moomin collection by Makia features Moominmamma, Little My, Mymble, and other beloved inhabitants of Moominvalley.