Muumimukit Rahaksi ('Turn your Moomin mugs into Money' freely translated) was started by Rasmus Rantanen and Joonas Veikkola back in 2014 when they saw that there might an opening for a broker of Moomin mugs. We caught up with them to ask how their business is doing.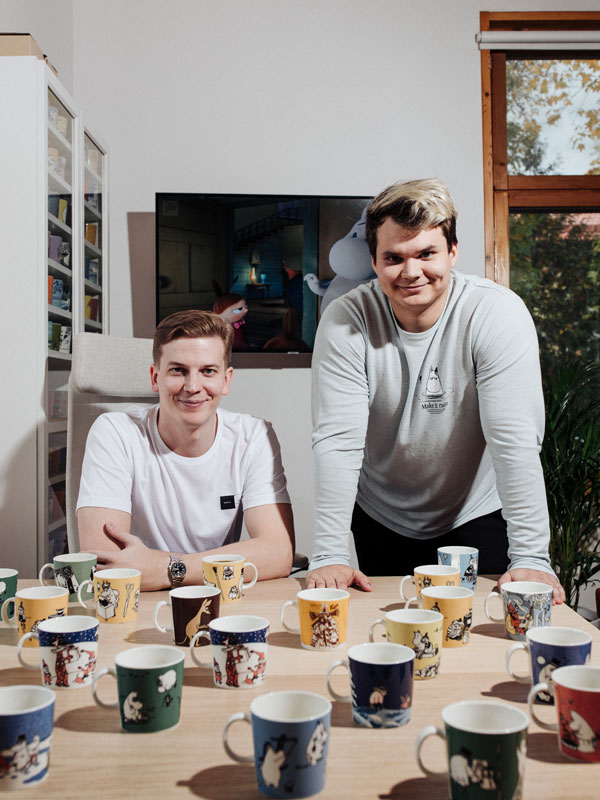 How did you recent visit to the Moominvalley Park go?
We didn't set out to get mugs but rather we wanted to meet with collectors, attend the opening of the new Moomin park and create an information package on how to visit it. We got excited when we heard that there would be an exclusive Moomin mug for sale at the park and we received quite a few requests for it before our trip. Since there was a purchasing limit in the park, we couldn't unfortunately provide everyone with a mug. The trip was however a success and the amount of exposure the Moominvalley Park mug got was exceptional, bringing to light the many collectors around the world.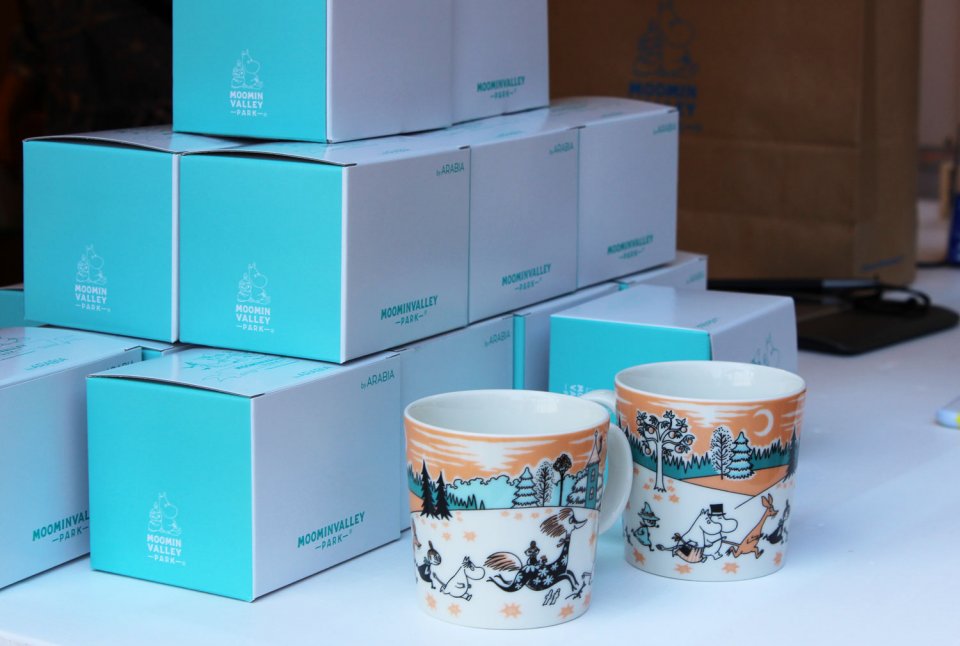 What are your future plans? 
2019 started really well for us and it has surpassed all our expectations. We still have room to grow and working with the Moomin brand is really a privilege that we're grateful for. We intend to provide new services in the future, such as people being able to rent a complete Moomin mug collections for exhibitions and fairs.
We're also planning to start an accommodation service, as well as an app which would help people manage their Moomin collection.
Which are the most popular products? 
The Groke mugs sold out immediately after Finland won the hockey world championship (editor's note: the team captain had a resemblance to the character). All mugs with Little My are evergreen favourites. In the summer, the annual Moomin summer mugs become popular and likewise for the winter mugs. All of the mugs from the 1990s are quite popular because they are rare, and the 'Fazer' and 'Moomintroll dreaming' mugs always fly off the shelf the minute we get them. In addition to the mugs, collector's plates and wall plates are very sought after right now.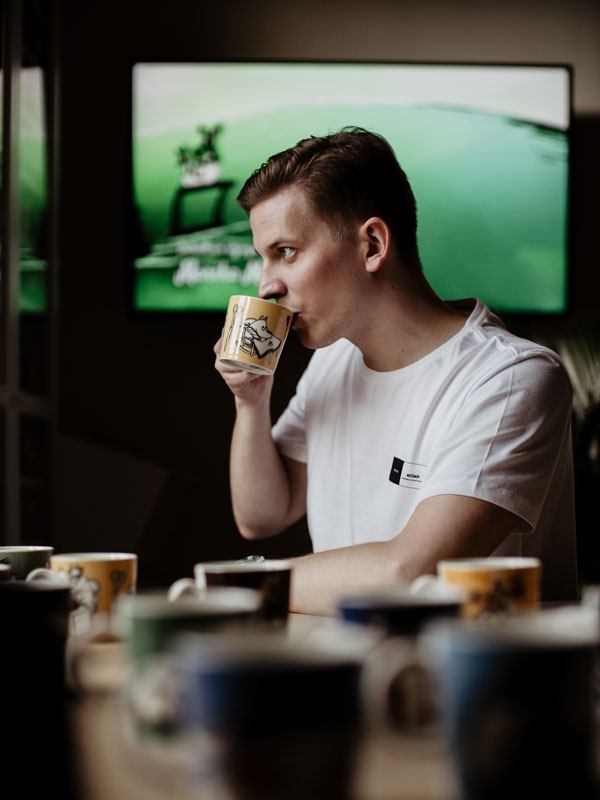 What is your funniest memory throughout the years?
One thing that always makes us laugh is a picture that was posted on Facebook in 2016, where we're proudly posing with a shoe box containing a few Moomin mugs. When we took the picture, we thought that we had seen the pinnacle of the business but we know that we were completely wrong.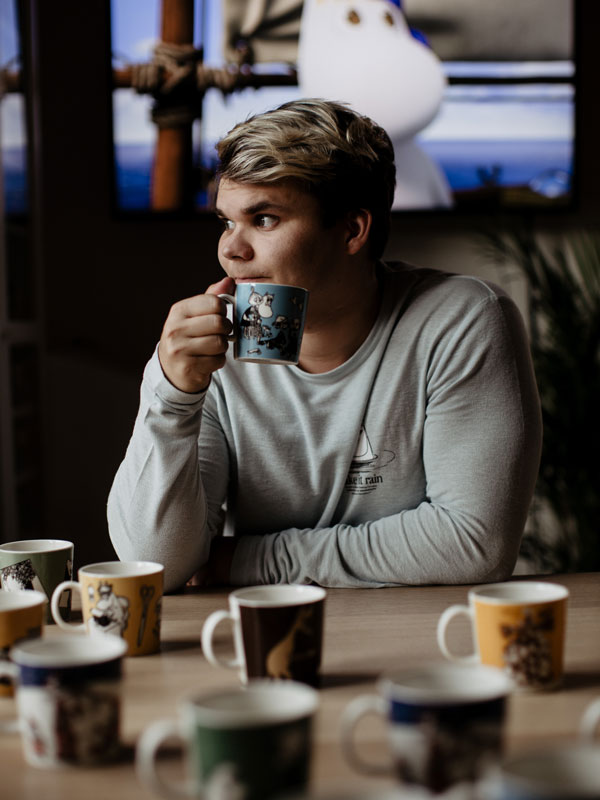 What do you like about the job?
There's two sides to entrepreneurship. Nowadays customer service jobs require you to constantly be accessible and you're in a way always working. On the other hand, we're able to work more flexibly. This kind of liberty is definitely one of the best aspects of this job.
It also always fun to hear what people buy with the money they get for their mugs. Many are surprised to hear how much you get for Moomin products these days. We have for example heard of people renovating their kitchen, building a terrace or going on a trip abroad with the money they get. Especially stories of a wedding trip to Paris and of a wedding gift that a lady bought for her daughter warm our hearts.
How have friends and acquaintances reacted to the business?
We have been doing this for so long that our friends don't really think about our Moomin related activities. With new acquaintances it might take a while for them to understand our line of work, but they always come around. We might even have convinced some of them to become collectors themselves!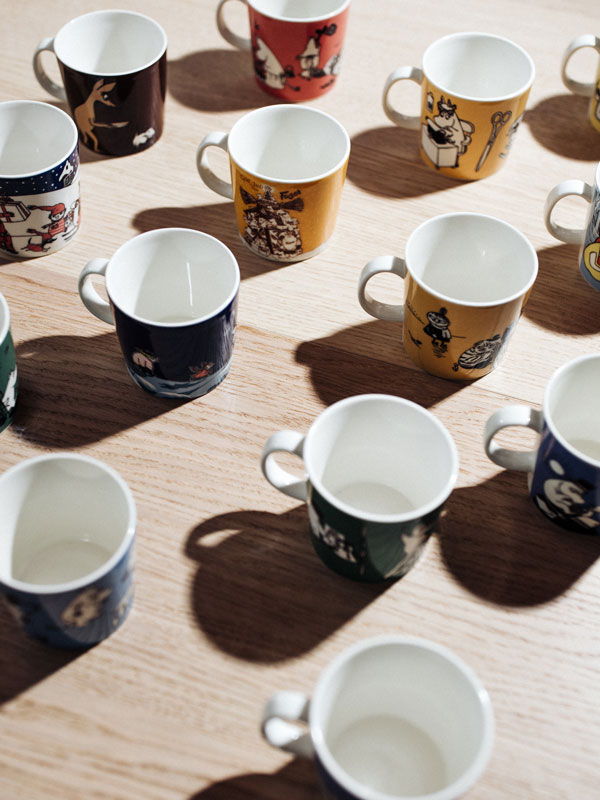 Why do you think that Moomin mugs are so popular and well liked?
Moomin mugs are collectables of the nation, and there are many reasons for their popularity. First off, most Finns and many people around the world have a connection to and an emotional bond to the Moomins – whether that's based on the books by Tove Jansson, the 90s' animation series or summer trips to Moominworld in Naantali, Finland. It's also easy to start collecting Moomin mugs, as there are items in every price range starting from 10 euros. The threshold for starting to collect thus is quite low.
As the collection progresses there are enough challenges and things to hunt, which is the basis of collecting anything.  The closer you get to a complete collection, the higher the prices go and the less there is on the market. This keeps up the interest in collecting. And of course, they're very colourful – they will brighten up any home!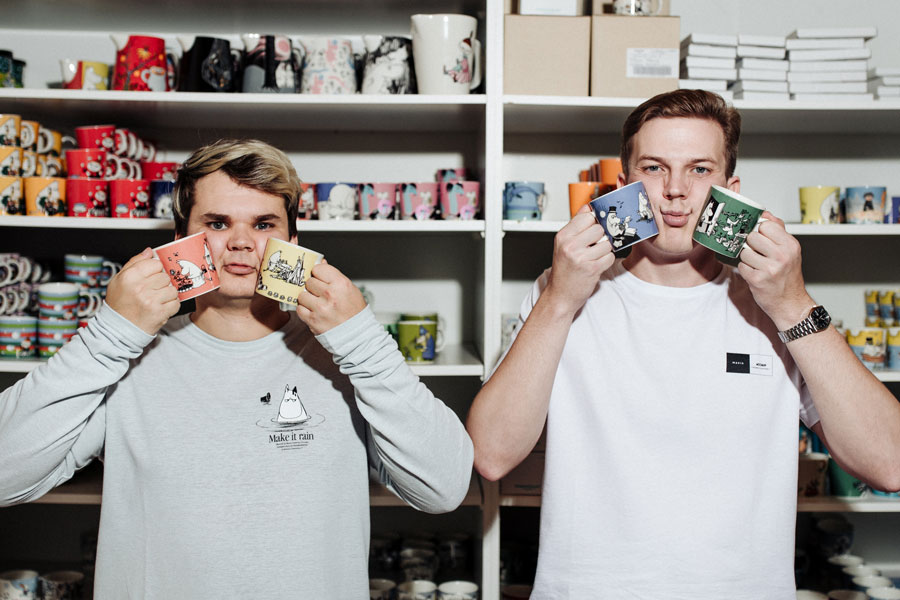 We at moomin.com wish the guys at Muumimukit Rahaksi the best of luck!

Photo copyright: Joel Forsman & Moomin Characters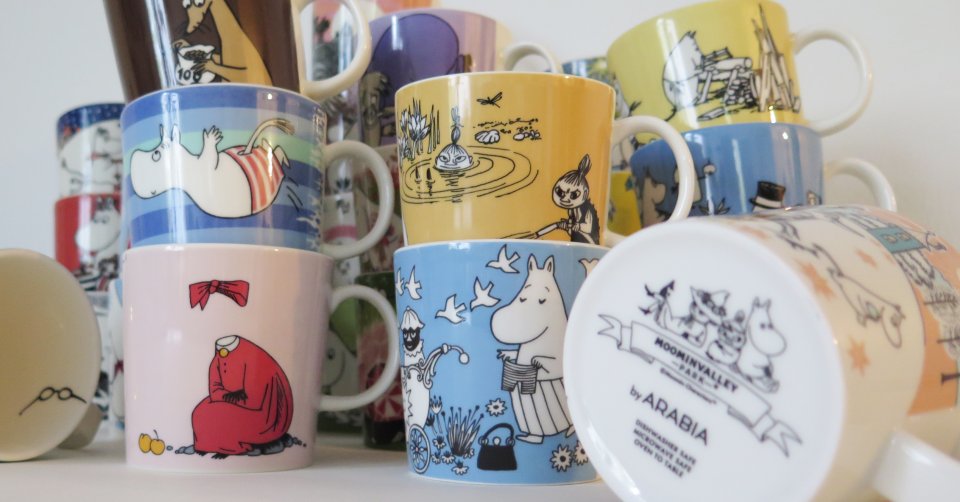 13.5.2020
Looking for the complete Moomin mugs list? We have put together the full list of all Moomin mugs ever made with features and availability.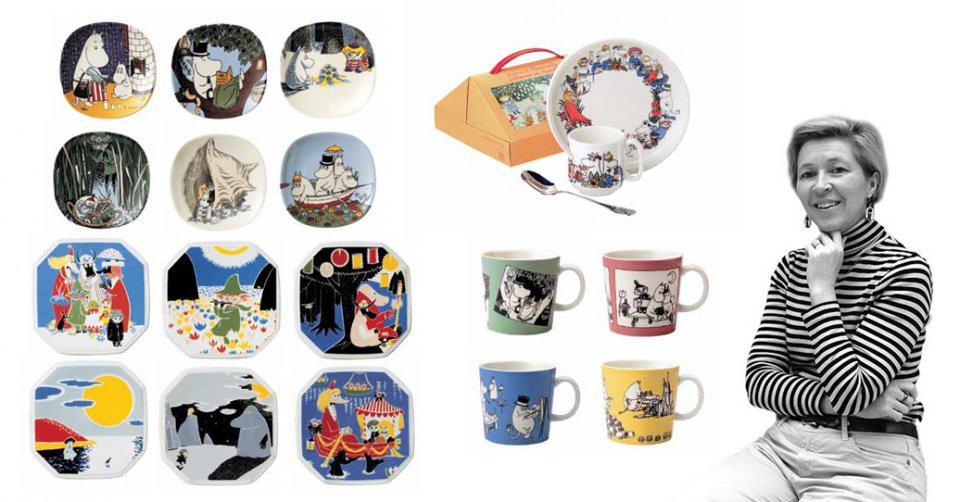 16.6.2015
Tove Slotte (b. 1957) has illustrated Arabia's Moomin products since the early 90s based on the original drawings by Tove Jansson.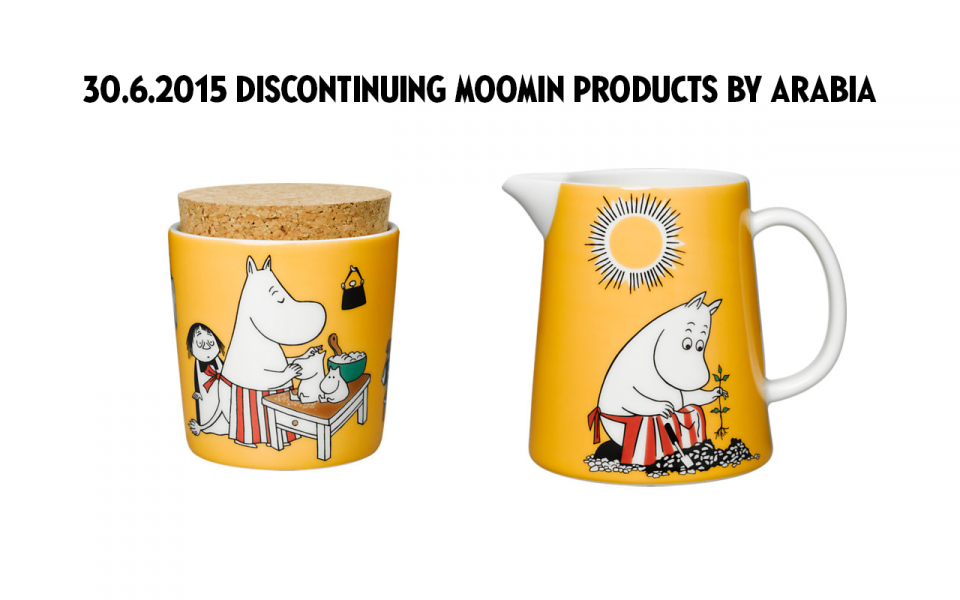 5.2.2015
These lovely special products made by Arabia are going to be discontinued on 30th of June. Hurry up to get these lovely items into…