The Moomins love the sea just like so many of us, whether we live close to a lake or an ocean. With this intangible climate- and environmentally friendly gift you'll be sure to please a loved one during Christmas.

The intangible sea-themed gift will also bring joy to future generations as it helps to protect the Baltic Sea and its valuable heritage. Moomin Characters and the John Nurminen Foundation's #OURSEA campaign extends to late summer 2021 and encourages us all to commit to small environmental deeds – we want the familiar games that played out on beaches in Tove Jansson's Moomin stories to be able to look the same today as they once did. The funds collected by the #OURSEA campaign will be directly attributed to improving the condition of the Baltic Sea and protecting its heritage for future generations.
An intangible gift with a big cause
You can donate a fitting amount to the campaign in the name of a loved one and hand over a beautiful written letter decorated with Moomin illustrations. The letter can be saved and printed out once the donation is made.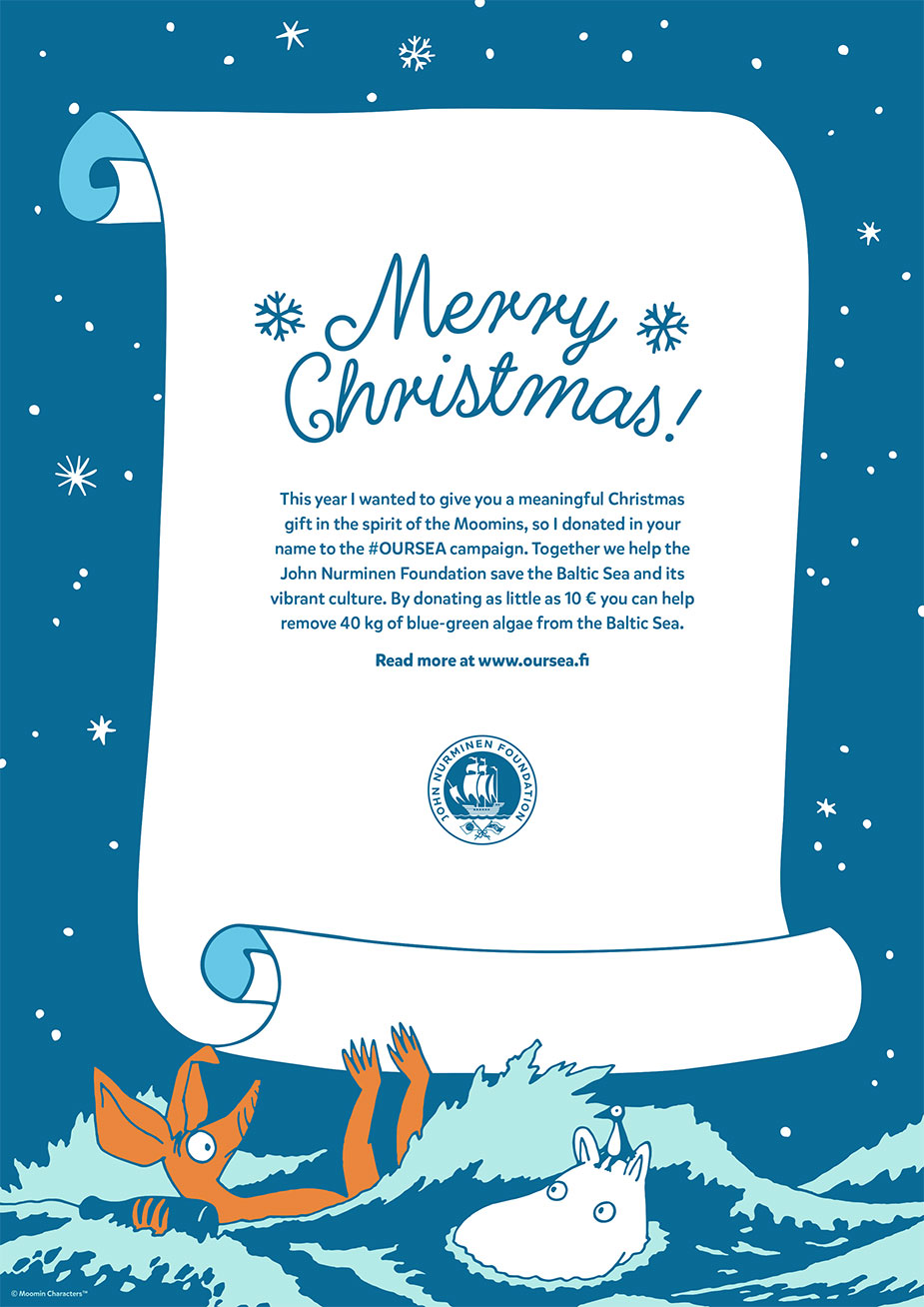 ♥ Thank you for supporting the campaign! ♥
Psst. Even though the campaign continues over the summer of 2021 the John Nurminen Foundation have already started new projects with the funds collected through the campaign, solved difficult problems and expanded their current operation. Read more about the acquisitions and the campaign.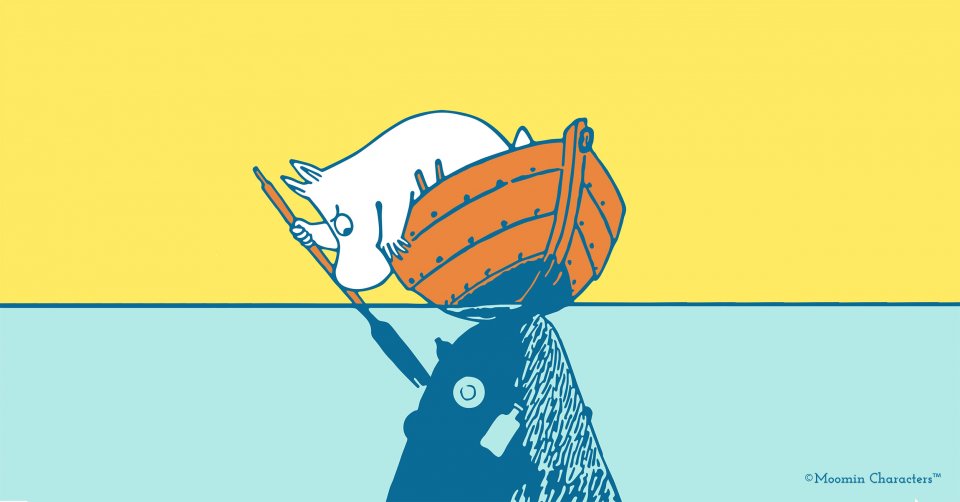 27.10.2020
Funds donated to the Moomin Characters' and John Nurminen Foundation's #OURSEA campaign, which isinspired by the Moomin stories, are used to save the Baltic Sea and its heritage. The campaign willcontinue until…