Junibacken, a children's museum and fantasy house in Stockholm, has many years done collaboration with Stockholm Arlanda Airport, where Junibacken's playgrounds have cheered up the life of travelling children. Today on April 26th at Terminal 5 opened a new play area which reminds of Junibacken's Storybook Square.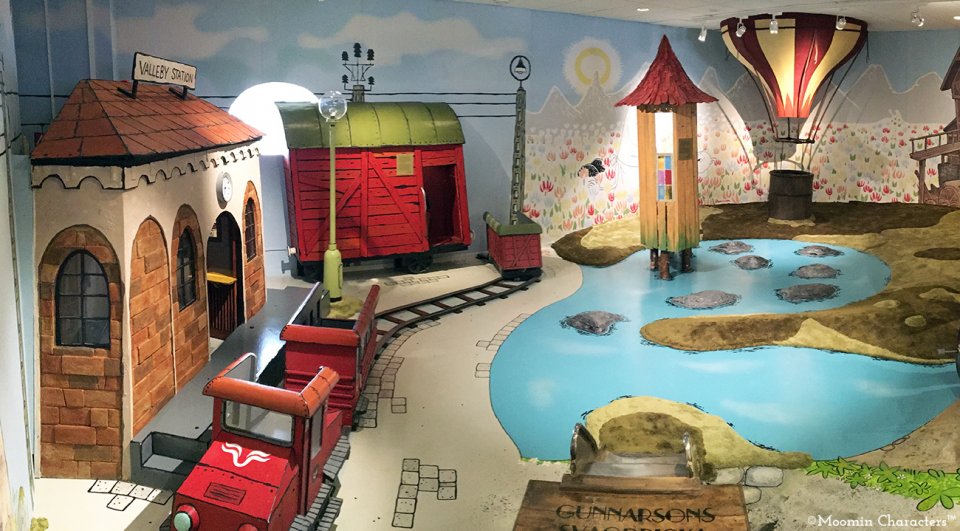 The new playground features a creative mix of Moomins, Lasse and Maja, Pettson and Findus and a man from the story Sagan om det röda äpplet. The theme of the playground is of course "travel".  At the indoor playground you can play, climb, and have fun with everything you see!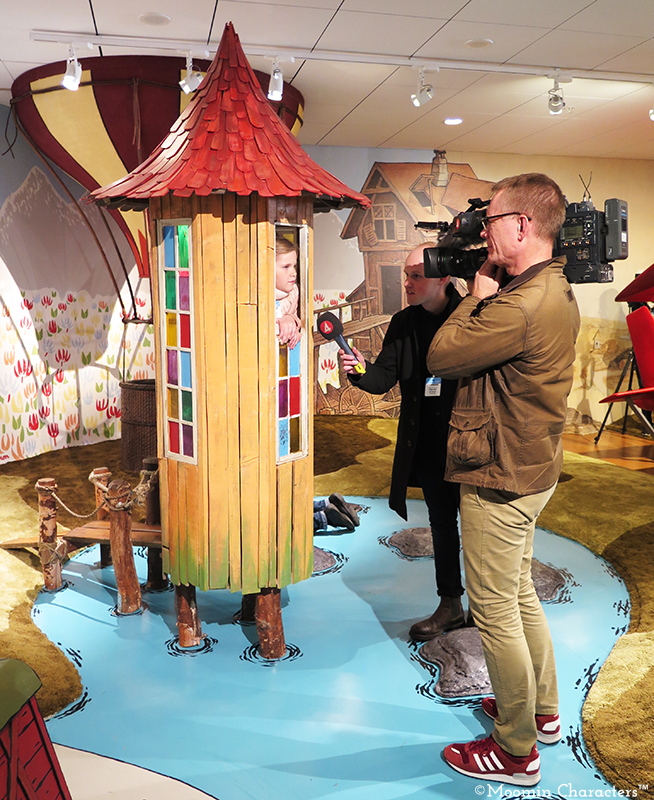 Swedish TV4 interviewed children at the opening of the new playground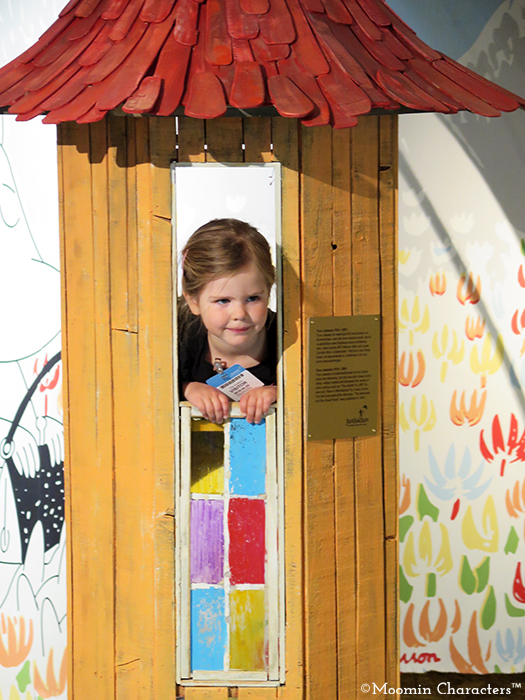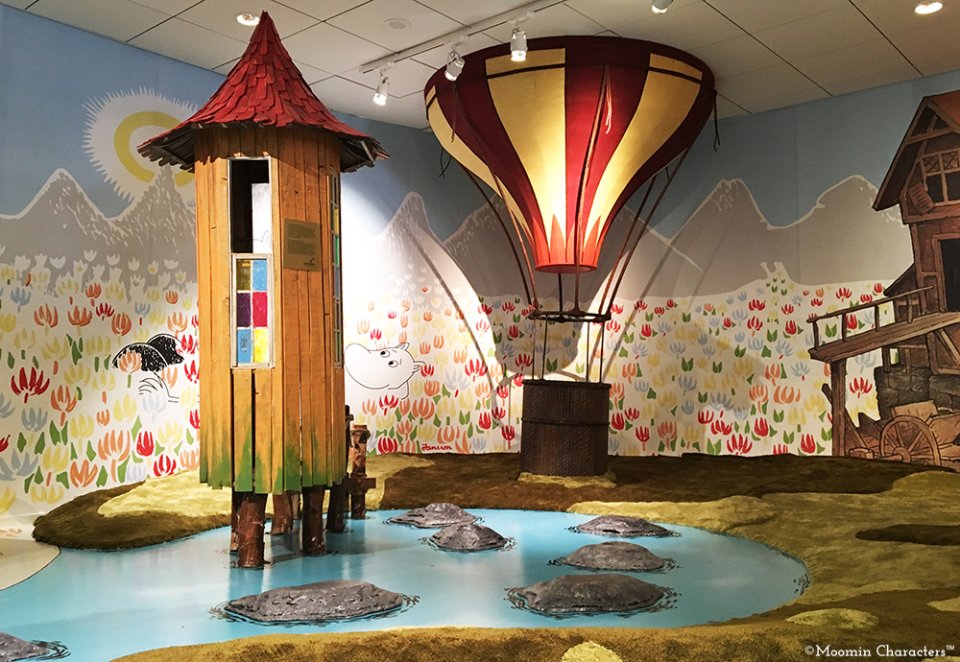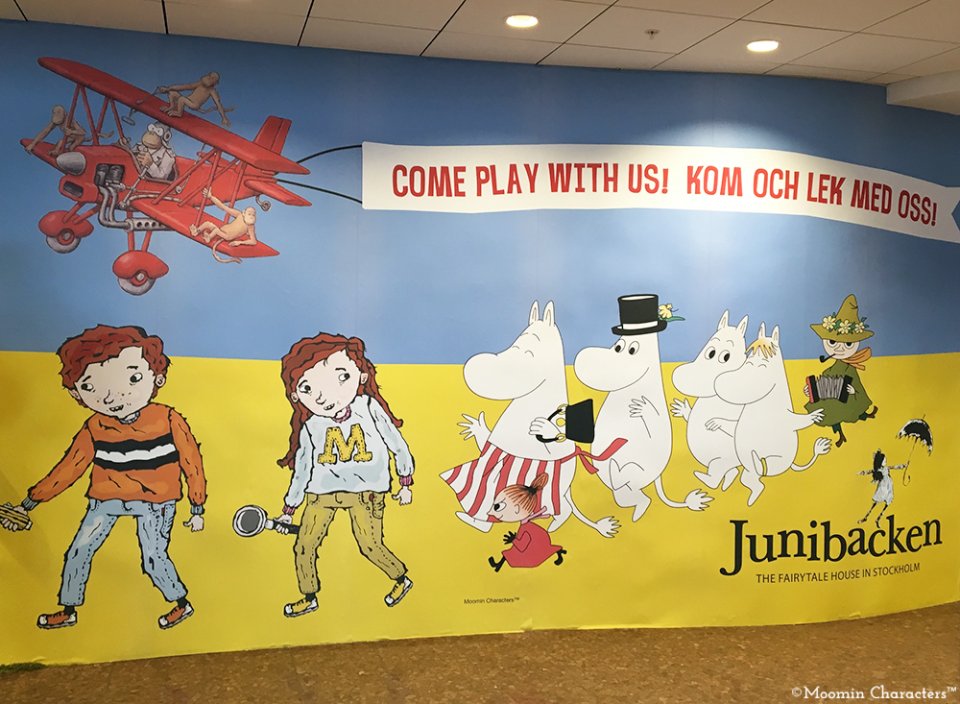 If you have time in Stockholm, you must visit the fantasy house Junibacken situated on the island of Djurgården in the centre of Stockholm, Sweden. Junibacken is a house that bubbles with stories, laughter and familiar figures. The same atmosphere is now of course experienced on the playground at the Stockholm Airport but a lot will be missed if Junibacken is not visited!
Junibacken's major exhibition until January 2017 is Moomin at Junibacken. The theatre performance And Then What Happened? can be seen every day in the exhibition area, based on Tove Jansson's classic book: The Book about Moomin, Mymble and Little My.