"Do not forget this - Christmas is peaceful" ("Glöm inte - Julen är fridfull"), Tove Jansson once wrote in Swedish on a drawing.
Peace has been a key message for Tove Jansson all along, and it is a value that we believe anyone who finds the Moomins dear holds close to their heart. By adding a bit more peace and care into our hearts and minds, this holiday season will be even more wonderful and joyful for all of us. For the funny thing about feelings is that they spread to others as well.
As Tove wrote in Sculptors Daughter (1968), "under the tree one must feel full of love."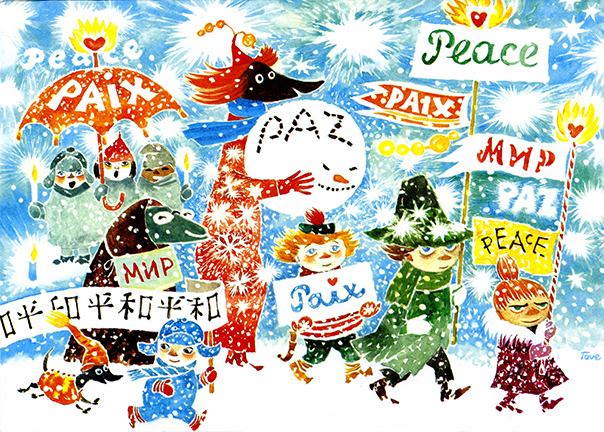 We also wanted to spread some holiday spirit to all of you by sharing a delightful treasure we found by accident in a storage: a holiday themed drawing by Tove, filled with joy and togetherness. We think it's simply adorable – and perfect for the little ones to add their own colours to (why not for the older ones as well)!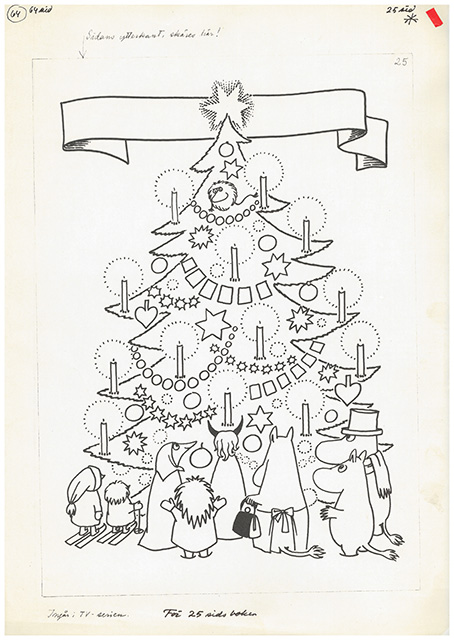 Download and print the colouring photo in size A3 or A4.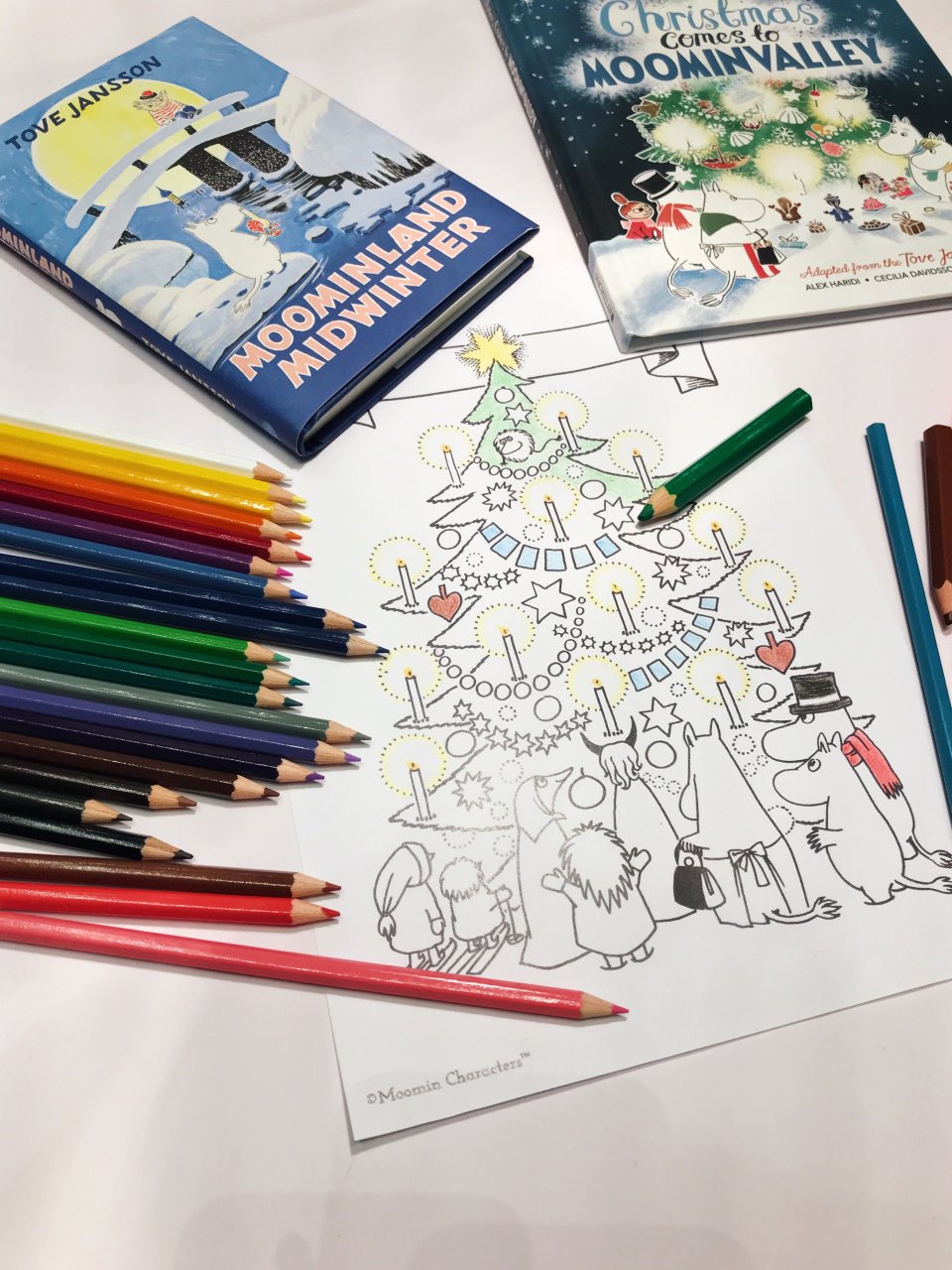 We wish all of you a warm, peaceful holiday season.
Kindly,
The Moomin.com Team