To celebrate the International Women's Day, Moomin Characters Ltd has today donated 300 000 € (£268,000) for Oxfam, to help women and girls around the world fight inequality and escape poverty for good.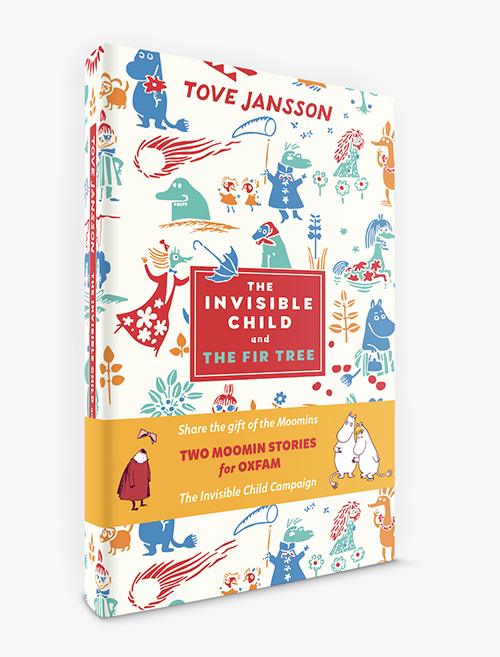 The Invisible Child campaign was launched in October 2017 with a special edition of The Invisible Child, a short story from the collection Tales from Moominvalley by Finnish author Tove Jansson. The Invisible Child is a story of a little girl who becomes invisible after being badly treated by the woman supposedly caring for her. She is given a place to stay at the Moominhouse and, when shown warmth, kindness and respect by the Moomin family, she gradually reappears and regains her place in the world – a right that every woman and girl should have.
The money has been raised through sales of over 40,000 copies of the book sold in English, Finnish and Swedish. The special edition book was published as a standalone title for the first time by independent publisher Sort of Books and the full £4.99 from each sale has been donated to Oxfam. In aid of the charity's women's projects worldwide, the book was also translated in Swedish by Förlaget and in Finnish by WSOY.
The Invisible Child campaign will continue to raise money for Oxfam also in the future, with the book and other products still available to buy from Waterstones, Oxfam, Moomin.com and the Moomin Shops in Finland and England. There is a range of The Invisible Child products available including a tote bag, tea towel, and handkerchief. Macmillan Children's Books have also donated £1 per sale of its Pocket Moomin Colouring Book and Finnish brands Fiskars and Finlayson will contribute a proportion of sales of their Moomin products.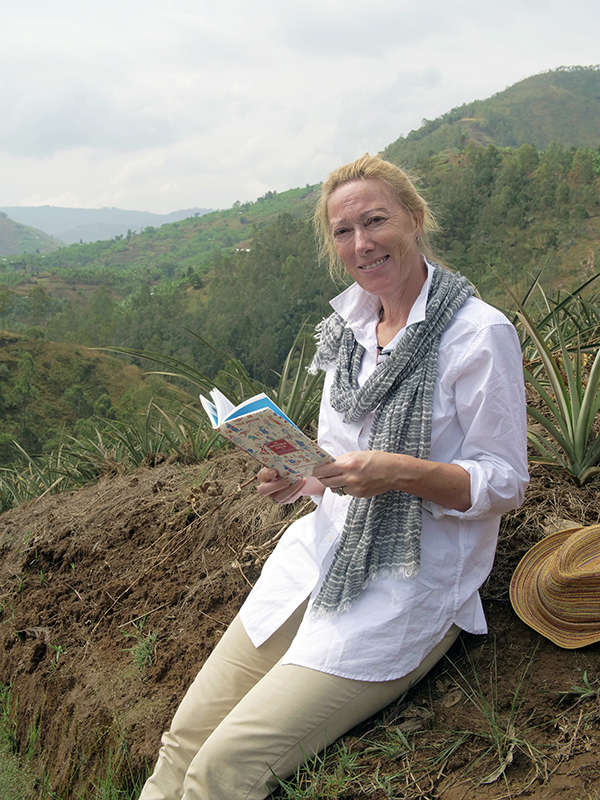 Roleff Kråkström, Managing Director of Moomin Characters, visited a number of Oxfam projects in Rwanda last year along with the company's Creative Director, Sophia Jansson. He said:
"We have seen with our own eyes how Oxfam helps women find their voices through empowering initiatives that range from courses in agriculture and entrepreneurship to family counselling. It is through projects such as these that we can make progress towards the total eradication of manipulation and exploitation of women and girls around the world.
"We have followed the news of misconduct by former Oxfam staff in Haiti with heavy hearts and feel strongly that the actions of the individuals involved was despicable and inexcusable, but we also believe it would be a great shame to allow their behaviour to detract from the great work that the majority of Oxfam staff and volunteers do and have always done for those in need. We are proud of our partnership with Oxfam and believe that supporting its projects is more important now than ever. We'd like to thank all of our partners in this fundraising campaign, but especially Waterstones and Sort of Books who have both been so generous in their support."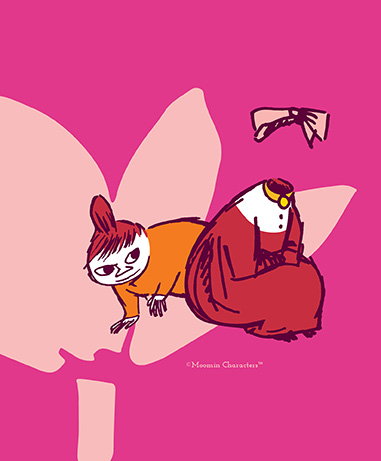 Nicola Tallett, Oxfam's Deputy Director of Fundraising said:
"We are very grateful to Moomin Characters for this generous gift and its collaboration on The Invisible Child, to Waterstones and to everyone who bought the book and supporting products. The campaign has raised vital funds to help women and girls who are the most severely affected by poverty around the world.
This money will help Oxfam ensure women and girls have clean water, shelter, education, a fair wage and decent working conditions, which in turn builds a fairer future for everyone. When women and girls escape extreme poverty, they bring their families with them."
James Daunt, managing director of Waterstones, said:
"The Invisible Child is a story of our times and a lovely example of Tove Jansson's genius. We salute the vision and generosity of Moomin Characters and Sort of Books in the creation of this wonderful project in support of Oxfam. We are proud to have played our part."
Thank you for all buying the Invisible Child products and the companies who contributed to the campaign: Moomin Characters, Sort Of Books, Waterstones, WSOY, Förlaget, Star Editions, Fiskars, Finlayson, Opto, Macmillan Children's Books and the Moomin Shops in Finland, England and online.

In cover photo: Sophia Jansson, Moomin Characters' Creative Director and Nicola Tallett, Oxfam's Deputy Fundraising Director