The Moomin Ice Cave in Leppävirta, Finland, has again opened its doors to showcase remarkable ice sculptures based on Tove Jansson's comics, bringing together worldwide pioneers of thematic ice sculpting. The icy fairytale world created in the ski tunnel of Vesileppis offers a jungle-themed experience filled with playful lights and sound.
In the 2023 Moomin Ice Cave, scenes from Tove Jansson's comic strip Moominvalley Turns Jungle (1956) are at the centre of the experience. Visitors can explore the jungle-themed wonderland, complete with carnivorous plants, wild jungle animals, the Hobgoblin and other traditional Moomin characters.
View this post on Instagram
"Our goal was to provide sculptors with a wide range of spectacular and recognizable scenes, so the storyline is not strictly chronological, but the jungle remains a prominent setting," says Esa Salmiheimo, Managing Director of Leppäkerttu Oy. "This year, the lighting and sound play an even bigger role than in previous years", Salmiheimo adds.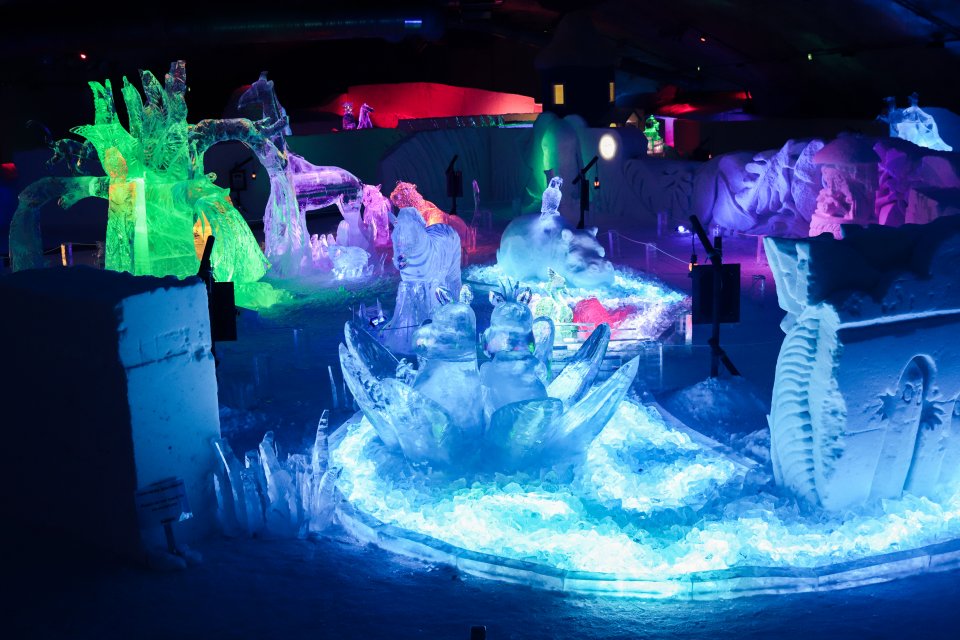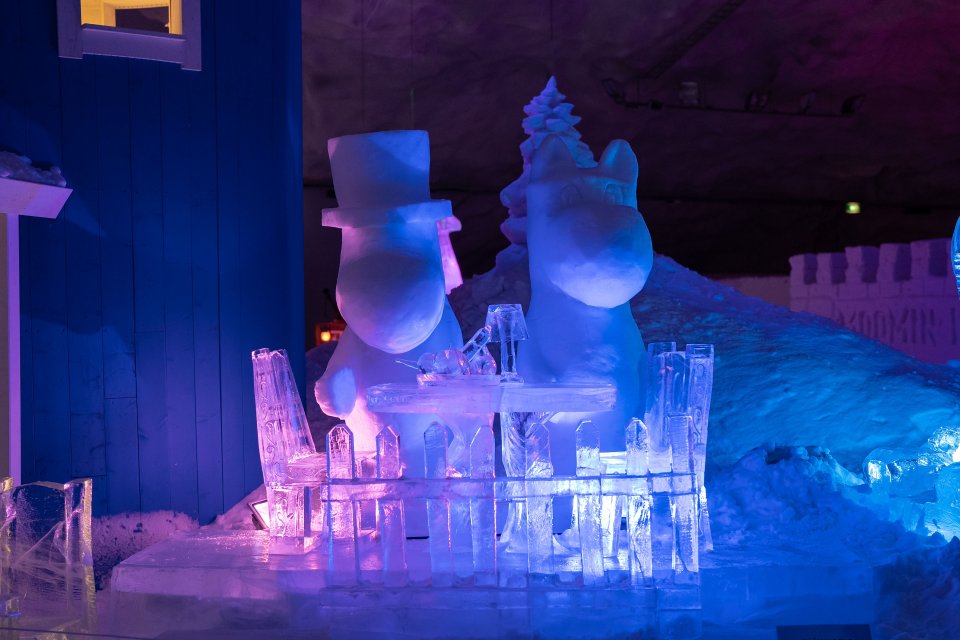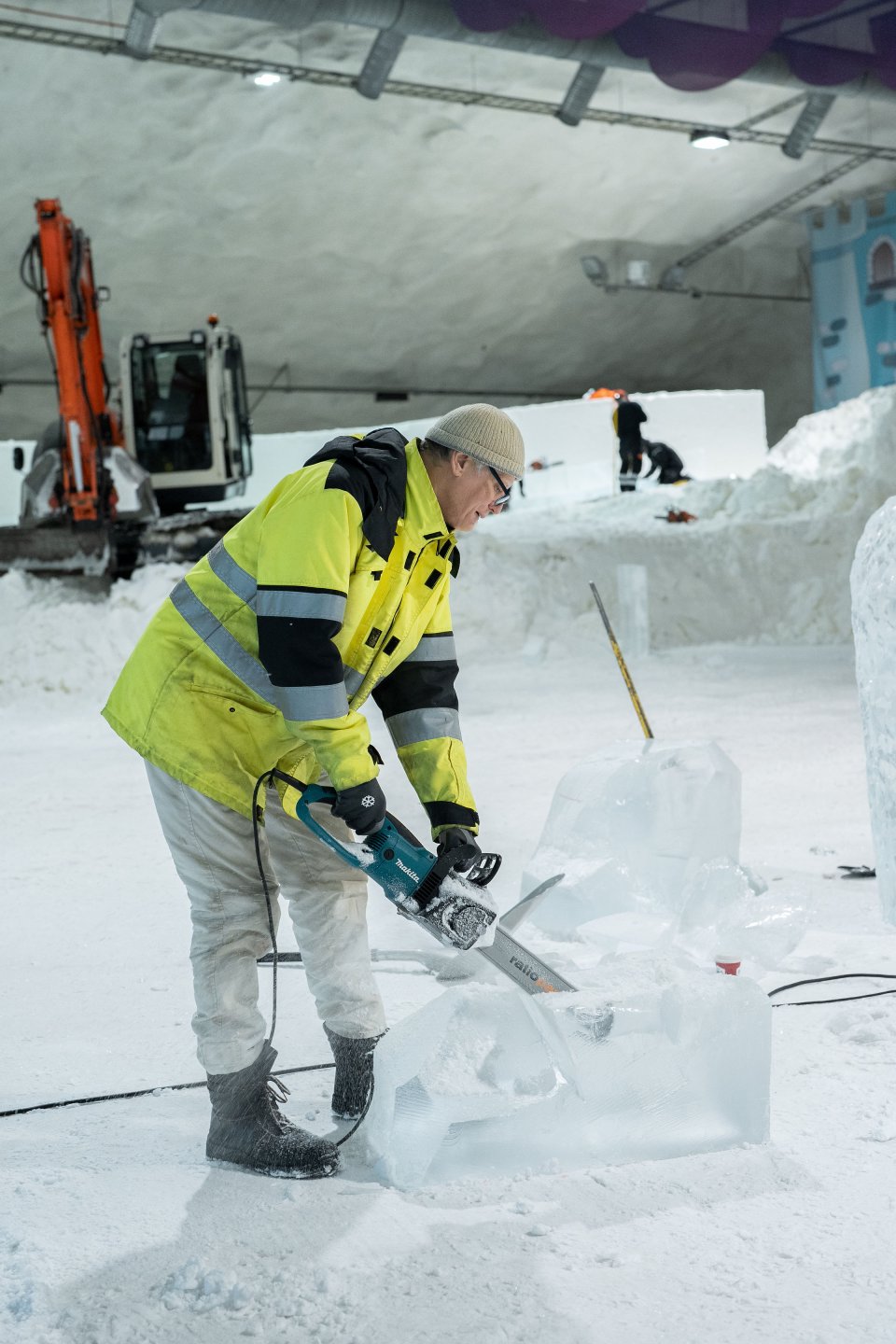 The 2023 Moomin Ice Cave is the fifth Moomin-themed exhibition in Leppävirta, with world-class sculptures made from ice blocks weighing up to 1200-1500 kg and crafted by Finnish and international ice sculptors. This year, the traditional team of sculptors was joined by experienced artists from the Snow Village in Kittilä Lainio, making this exhibition even more special.
The Moomin Ice Cave open until 10th December, with new ski trails running through the cave
New opening times! This year's Moomin Ice Cave is a must-see attraction for anyone who loves art, nature and adventure. The exhibition is open as normal from 10am to 8pm until September 3rd 2023. The cave will then be closed for renovation between 4th-7th September, and opened again with new opening times due to a new ski trail running through the exhibition!
From 8th September until 10th December, you can visit the Moomin Ice Cave between 11.30-16.30. The new ski trails will be open from 08.00 to 11.00 and from 17.00 to 20.00.
Tickets for these activities need to be bought separately. Moomin Ice Cave tickets are available online and tickets to ski through the exhibition can be bought at the Vesileppis hotel's reception onsite. 
Apart from the stunning ice sculptures and now a new cross-country skiing opportunity, the 2023 Moomin Ice Cave also offers a range of winter activities, including a sliding track, a snow tube track and a pole sled. The cave is divided into the ice sculpture exhibition and the activity area, making it perfect for families and visitors of all age – and the entry ticket to includes a hire of winter overalls to make the icy visit more enjoyable.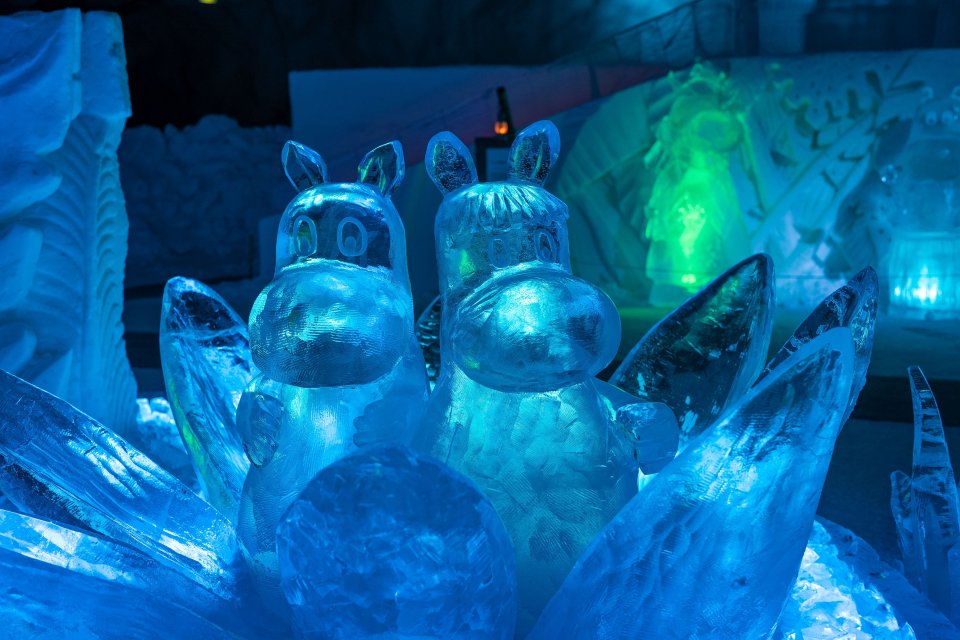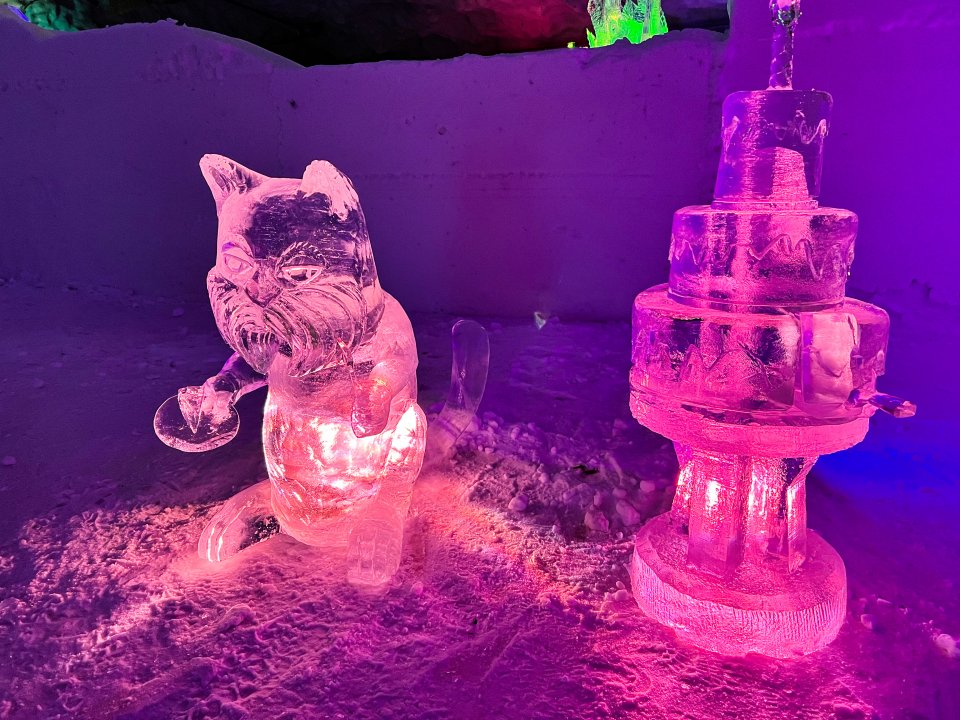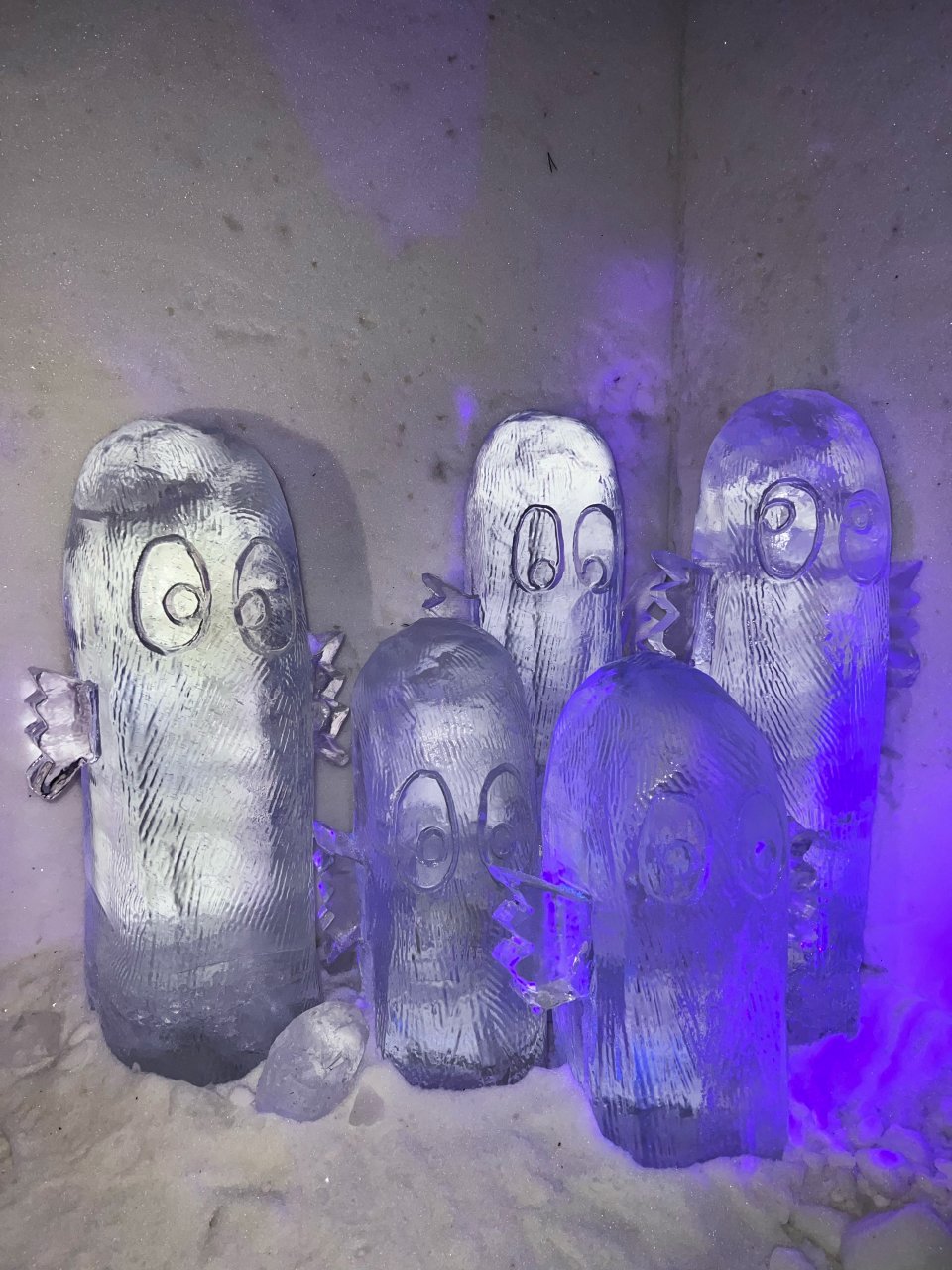 Don't miss your chance to see these magnificent ice sculptures and immerse yourself in the world of Tove Jansson's Moominvalley.
Photos 2-4 by HannaK Photo.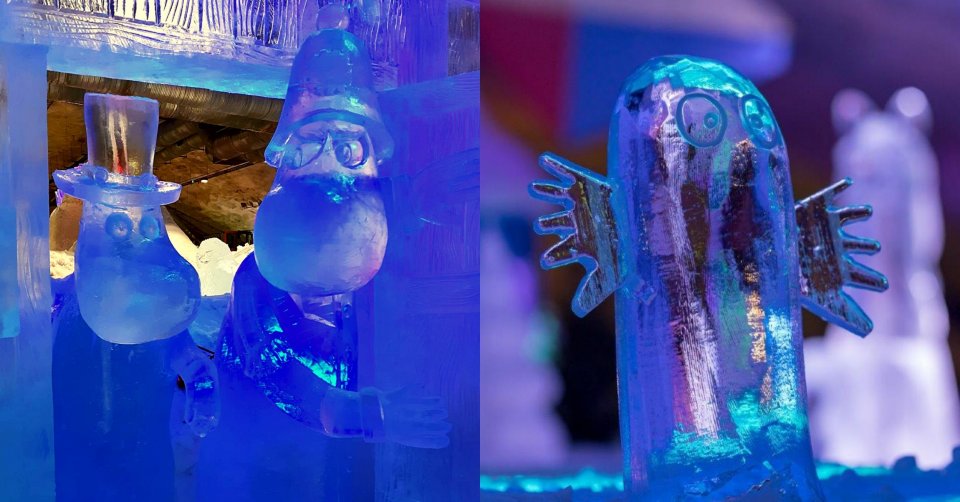 12.1.2022
This year's exhibition in the Moomin Ice Cave is called "Winter Secrets". The exhibition is filled with amazing ice sculptures and fun wintery activities.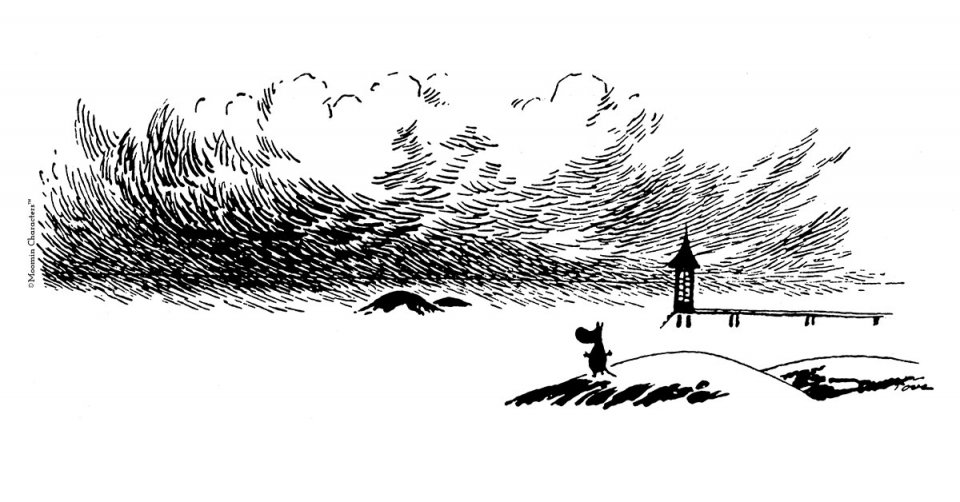 18.12.2020
Tove Jansson describes the cold season as beautifully as always, when depicting nature. Here are winter quotes from Moominland Midwinter.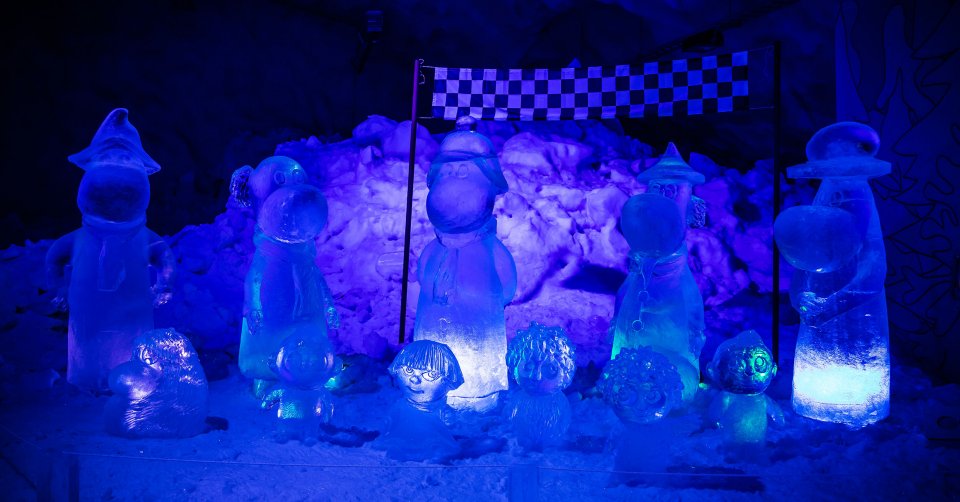 26.12.2020
The new ice sculptures and fun activities of the Moomin Ice Cave charms both adventurous and winter enthusiasts in an underground cave 30 meters below.