We don't want to play favourites because obviously all of the Moomins are wonderful, but we do have a particular soft spot for Moominpappa, with his fancy hat, sea-faring yearnings and bohemian ways. If you're wondering what makes him so special, then read on – we've got ten wonderful reasons that'll make you want to squeeze him hard.
1. Who doesn't love a top hat? They're stylish and elegant with an old-school sophistication that just screams gentleman – perfect for the discerning Moominpappa. No wonder Moominmamma is smitten. As the Snork says, 'A top hat is always somewhat extraordinary.' Moominpappa's hat is extra-special, though: inside it is an inscription (M.P. from your M.M.) that makes it a true one-of-a-kind – just like Moominpappa himself.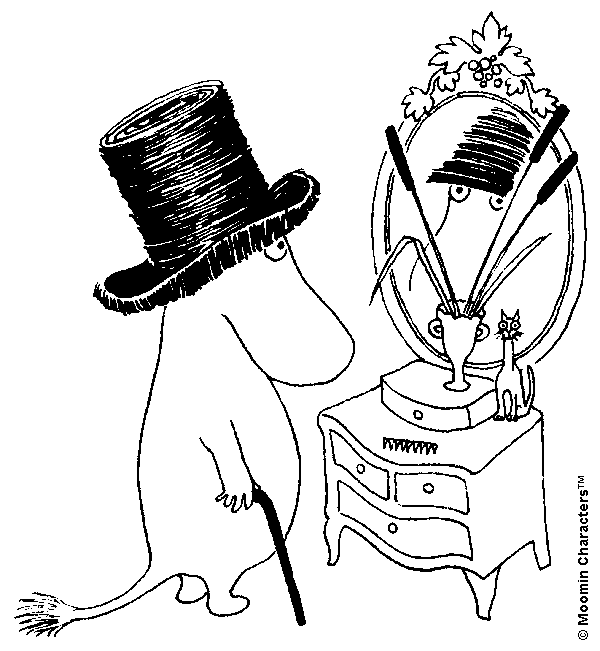 2. Like Annie and Oliver, Moominpappa grew up in an orphanage: as a baby, he was abandoned on the doorstep of the Home for Moomin Foundlings, wrapped up in a newspaper parcel. Poor Moominpappa! Always an adventurer, though, he eventually grew up and ran away, taking with him a pot of pumpkin mash and leaving a note that explained, 'Life is short, the world is enormous.'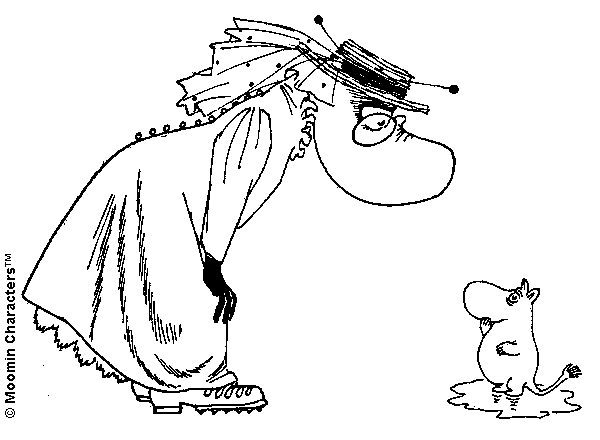 3. The Hemulen that was in charge of Moominpappa's childhood home checked the little Moomin's astrological charts, and determined that he was 'overtalented'. We say, overtalented? There's no such thing as too much talent. She was right, though, that Moominpappa certainly is a Moomin of much aptitude and many skills: bridge-building, sailing, fishing….
4. He's also something of a DIY fanatic. Not only did he build the most beautiful blue house Moominmama had ever seen for the whole family to live in, but he's was pretty nifty with the drill when it comes to an emergency. In Moominsummer Madness, he has to cut a hole in the floor to fish through: "Moominpappa found sawing his own floor to pieces just a little dreadful, but at the same time highly satisfying." A good Moomin in a crisis!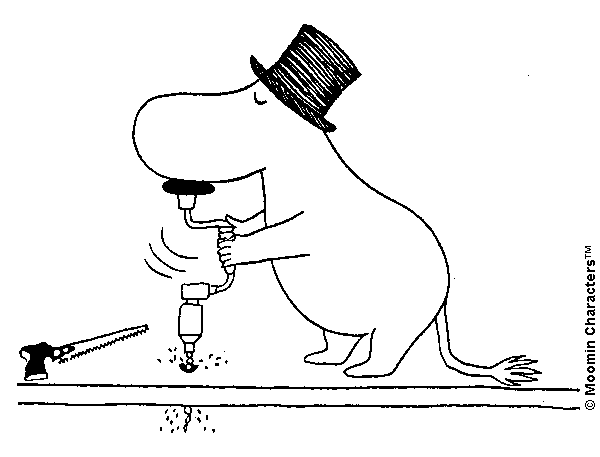 5. Like Moominmamma, Moominpappa is a consummate host. When yet another weary friend or traveller needs a place to live, he simply adds another bed and puts another leaf in the dining-room table. (See – DIY skills in action!)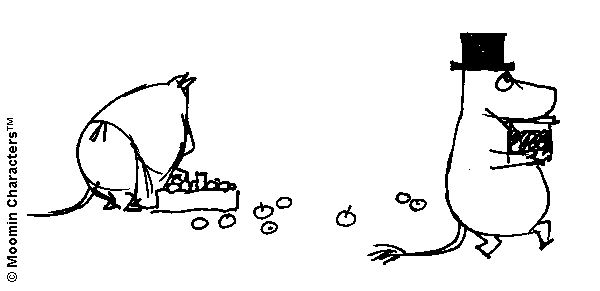 6. He's got a thirst for exploration. When Moomintroll was tiny, his father set off on a great adventure and ended up wandering for a very long time with the Hattifatteners, a mysterious tribe of deaf and dumb creatures who are determined to chase the horizon, and whose most precious object is a barometer, and who are fascinated by lightening. A bit of a diplomat, is our Moominpappa…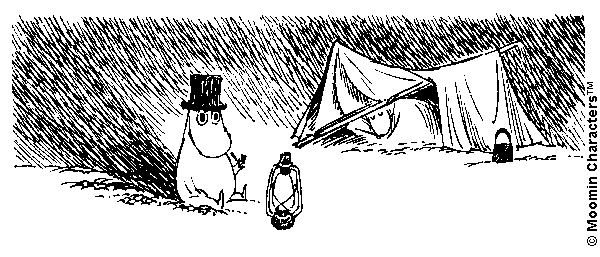 7. Sometimes, though, adventuring and responsibility aside, a little bit of relaxation is in order, and Moominpappa is especially fond of kicking back with a pillow, a blanket, a good book and a delicious drink – and who can blame him? He's a role-model for us all…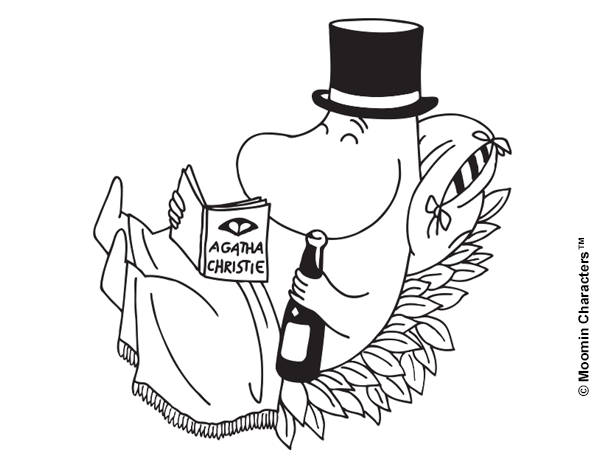 8. You can't tame a Moomin, and you especially can't tame a Moominpappa, who, even as a child, was adamant that every kid deserves the freedom to 'eat treacle sandwiches in bed and keep grass snakes and skunks under it!' Hear, hear, Moominpappa – the free-range life is the life for us!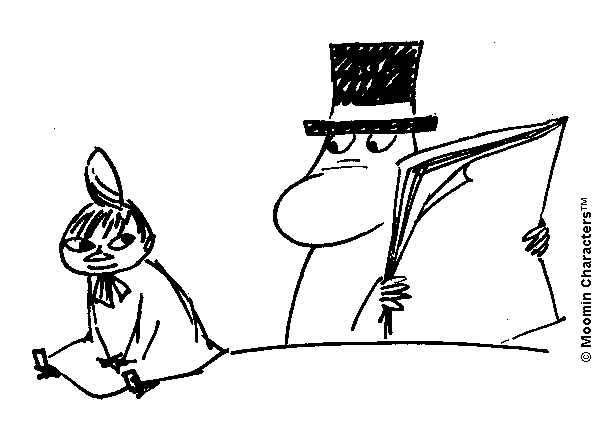 9. He does, however, take his position as father very seriously. In Moominpappa at Sea, having a crisis of conscience that he wasn't being enough of a provider and protector for his family, he moves them all away to a deserted island, which he dubs Pappa's Island, and where he sets about fishing and keeping a lighthouse and even hunting for the bottom of a bottomless pit. There's no Moomin as determined to succeed as a Moominpappa!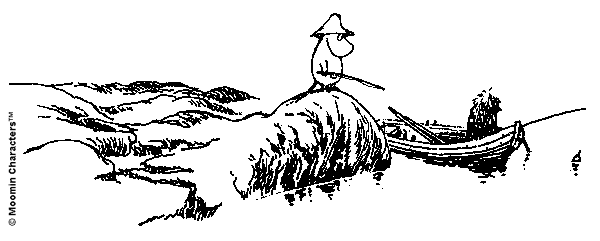 10. For an adventurer, Moominpappa is an introspective sort of Moomin. One day, he says, "I put my trivial surroundings aside and mused more and more about myself, and I found this to be a bewitching occupation. I stopped asking and longed instead to speak of my thoughts and feelings. Alas, there was no one besides myself who found me interesting." Well, that's just not true! We find him endlessly interesting, and we hope you do, too. A philosopher, a family man, a construction genius and a fashionista to boot, Moominpappa rocks our world.